The Loop
Lindsey Vonn's career began on a ski hill so small, you might not even see it off the highway
With a short vertical drop of just 310 feet in the relatively flat Twin Cities area, Buck Hill is nowhere near as high as the more famous ski resorts in North America, such as Beaver Creek in Colorado where its Birds of Prey World Cup downhill course starts at 11,000 feet.
Even so and despite a lack of much more deserved national fame, Buck Hill has sent skiers soaring to astounding and impressive highs.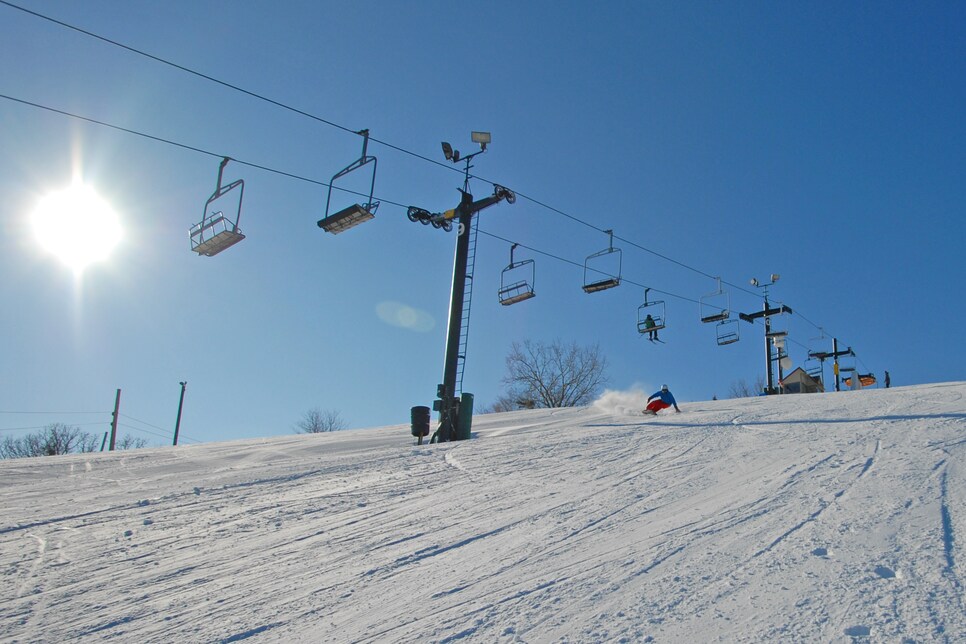 For instance, Lindsey Vonn skied at Buck Hill in her youth and now is competing in her fourth Olympics at Pyeongchang. She also has won more World Cup races than any other woman in the world (80). And she is just one of many ski greats who started there.
In addition to Vonn, Buck Hill has produced many U.S ski team and World Cup racers, including three-time Olympian Kristina Koznick (1998, 2002 and 2006 Games), as well as two-time Olympians Tasha Nelson McCrank (the 1998 and 2002 Games) and David Chodounsky, who is skiing now in Pyeongchang and also did so in 2014 at Sochi.
About nine miles south of the Mall of America, Buck Hill is in Burnsville right next to Interstate 35. Not that you'll always notice it while driving by. In fact, after Buck Hill hosted the McDonald's Cup during the 1970s where some of the world's best skiers competed in the giant slalom, the famous Jean-Claude Killy later wrote in his memoir, "Comeback'': "Nothing I had seen in the ski world prepared me for Buck Hill. We almost didn't see it!''
As Koznick says with a laugh, "If there if a semi next to you, you would pass it and not even know (it was there).''
But you should not pass by Buck Hill without seeing it and stopping there to ski or admire its history. Having skied there for many years growing up in the Twin Cities, Koznick puts it the hill in perspective.
"I think there is just something special about Buck Hill,'' she says. "To me, it really has such a Midwestern feel to it. There is always something going on. There are activities happening. They keep it busy because it's right in the city. I feel like there are kids skiing, grandparents skiing -- it has just such an inviting feel to it.''
Chuck and Nancy Stone opened Buck Hill in 1954, beginning with only limited weekends of availability each year up until the early 1960s. It now has 16 different slopes and eight lifts – it even has an artificial ski slope available in the summer – and reportedly welcomes well more than one hundred thousand recreational skiers each year. Many will race in the annual Ski Challenge league. It also has junior teams of skiers who likely go on to significant careers in the sport.
The resort really got going as a development spot for junior skiers in 1969 when U.S. Ski Hall of Famer Erich Sailer started coaching there.
Referred to as the "Yoda of Ski Racing'' on the Hall of Fame site, Sailer was born in a small town in the Austrian Alps where he skied well. After moving to North America in the 1950s, he started a ski camp in Mount Hood, then moved to Minnesota where he began coaching junior skiers. Buck Hill, however, was a little lower than Mount Hood or the slopes he was used to in the Alps
"When I came here and I saw no hill, I said, 'What the hell am I doing here?'' Sailer says. "But then that's the way it came all about.''
"The memories of Buck Hill are that you learned a great work ethic,'' says McCrank, who also coached at Buck Hill after her skiing career. "You work hard, you take run after run after run. Lots of repetitions. And Erich is the best coach ever. I don't think Buck Hill would be what it is without Erich. He made Buck Hill what it is.''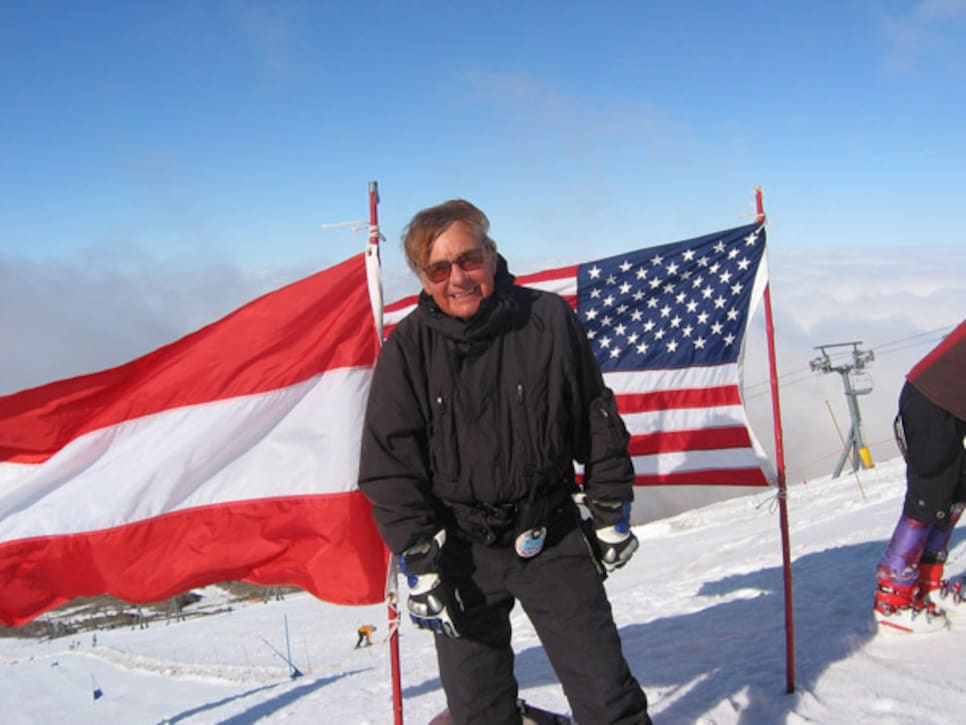 Still, how did Sailer coach so many great skiers on such a small hill? "That's a good question,'' Sailer says. The answer is a simple one for the skiers, though.
"There is no doubt in my mind that the other huge key to the puzzle is Erich Sailer,'' Koznick says. "There is no way -- and I say it all the time -- that I would have been as good as I was without him as my coach.''
Adds McCrank: "Now that I'm not there as much, I can see that it was all him. His attitude. I mean, he pushed everyone. He saw what would make a racer great and knew what to say to them. He wanted winners. Because winners bring the whole team up. He's about getting the best to be the best.''
As Yoda told Luke Skywalker in "The Empire Strikes Back:'' "Do. Or do not. There is no try.'' And "Mind what you have learned. Save you it can.''
In addition to Lindsey Vonn, Sailer also coached her father, Alan Kildow, who won the junior nationals in skiing. The two became friends and Kildow moved to Minnesota where he coached at Buck Hill as well.
"If I wouldn't never have come (to Buck Hill), there would never be a Lindsey,'' Sailer says. "Because I got Alan a job with a company so he could go to school. He went to school in the day and would be coaching at night. He met his wife. So it happened. Lindsey was born here … and it just was really exceptional, an unbelievable story.''
Vonn's story is so exceptional; she's not only the leader in women's World Cup career wins, she is also just six victories shy of the overall record held by Ingemar Stenmark (86).
"That's her plan (to pass Stenmark),'' Sailer says. "She probably will not go to the Olympics again – she's 33 years old -- but she's close enough to him that she doesn't want to stop before she can do that. She might make it.
"And it comes from Buck Hill.''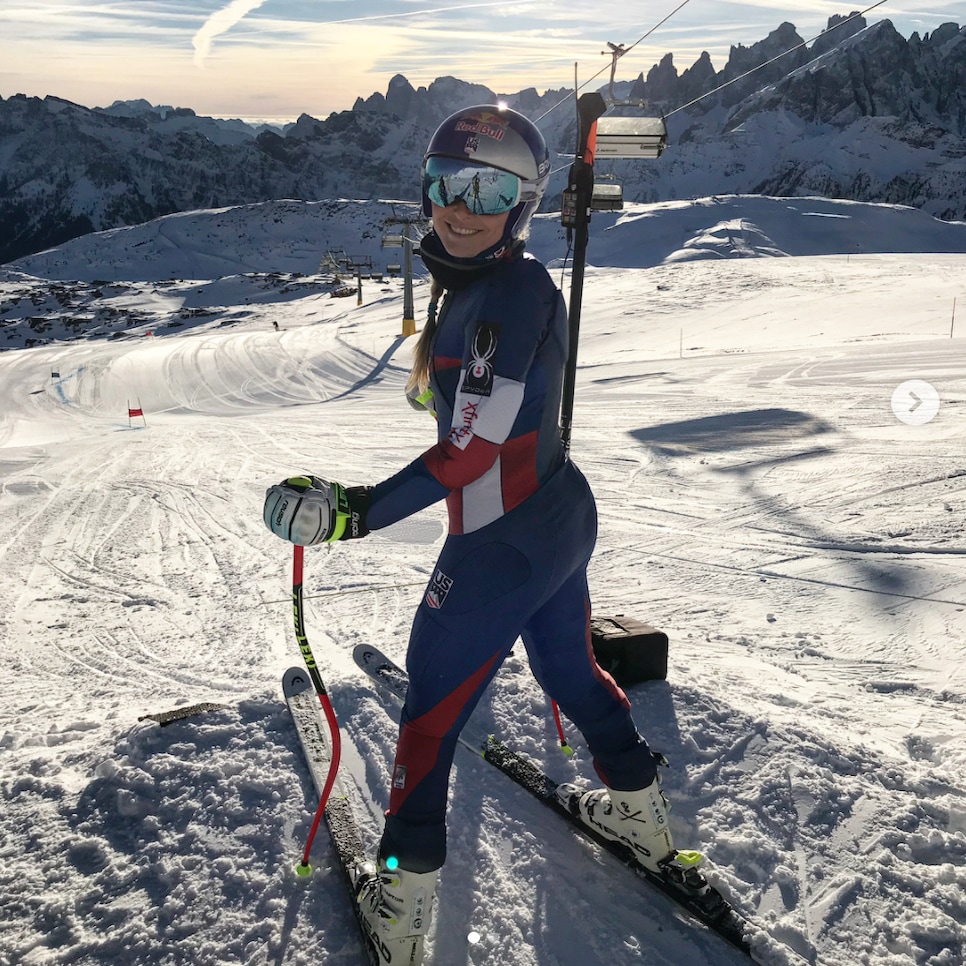 Perhaps sometime it will be renamed as Vonn Hill. Even if it doesn't, Buck Hill deserves recognition for the many great skaters it helped produce.
"It's interesting,'' Koznick says. "In all my travels, people will go, 'Oh, you're from that place. What's it called?' 'Buck Hill.' 'Oh yeah, yeah. That's it.' I think it definitely has more recognition than any other Midwestern resort. It definitely has made a mark.''