The Loop
Lindsey Vonn injured during training, suffers partial tear to ACL
Lindsey Vonn, the Olympic skier best known in golf circles as Tiger Woods' girlfriend, crashed during training on Wednesday and suffered a partial tear to the ligaments in her right ACL, the same leg she had surgically repaired after an injury less than a year ago that sidelined her for eight months.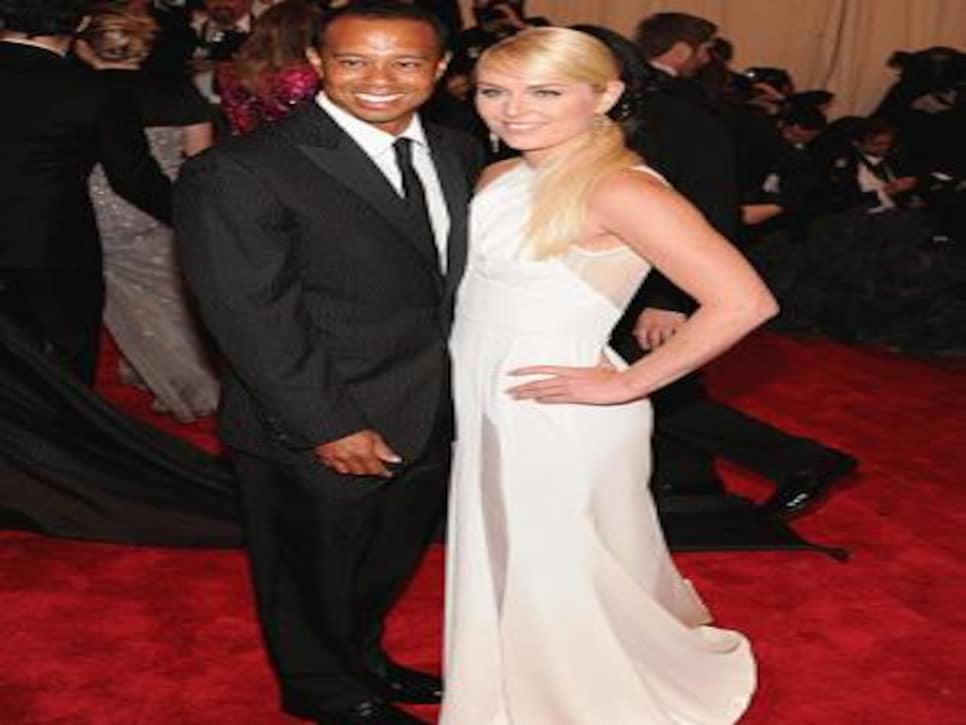 With less than 80 days left before the 2014 Olympic Games in Sochi, Vonn is now racing the clock so she can compete in her fourth Olympics. New York Times reporter Bill Pennington tweeted that her best case scenario might allow her to restart training within a month.
Talked to 3 orthopedists about Vonn, each said not enough info to make clear prognosis, tho one said best case she's training in 2-4 weeks
-- Bill Pennington (@billmpennington) November 21, 2013 Speaking about the injury to her same leg in February that forced her to be airlifted to a nearby hospital, Vonn said that Tiger Woods played an instrumental role in helping her through the injury.
"He's very patient and he's very mentally tough," Vonn told the Today Show's Matt Lauer in October. "He's obviously also had an ACL injury as well and had the same surgery, so he knew what I was going through. He said just be patient, keep working hard, and everything is going to turn around. It really helped me get through it."