The Loop
Lindsey Vonn: "I am definitely not getting married. To anyone."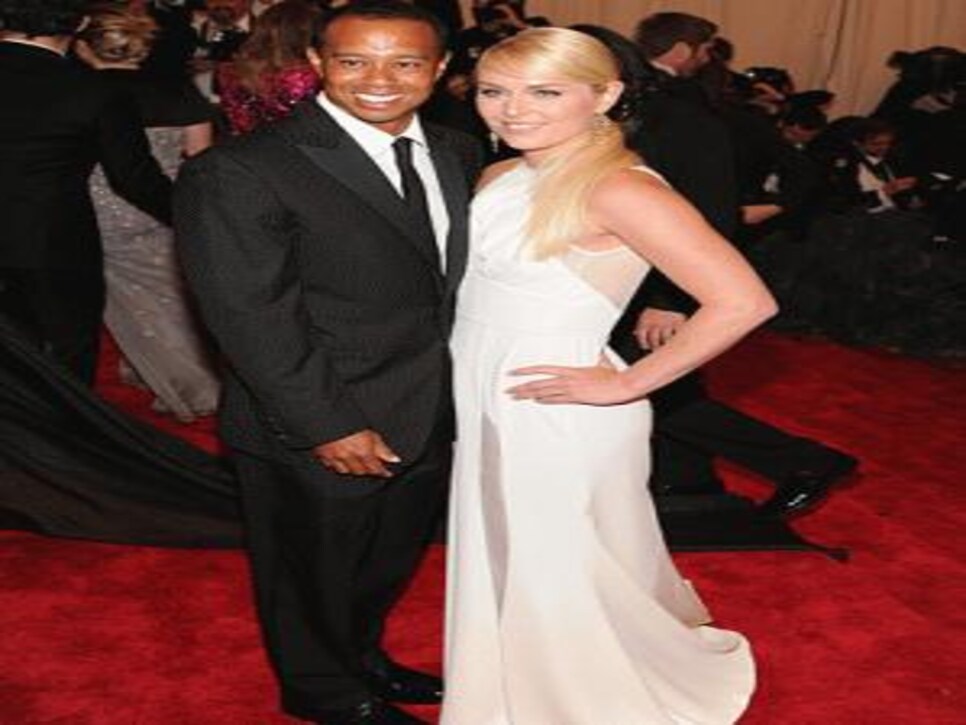 Which is not to say Woods and Vonn are unhappy together. In the Vogue story, accompanied by a glossy pictorial by famed photographer Annie Leibovitz, Vonn opens up about what has become the most scrutinized relationship in golf.
"We immediately clicked, you know? It was just one of those things," Vonn said of Woods, whom she met at a charity event in 2012. "We talked a lot, corresponded a lot, and he was a good friend who was always there. And then it became more. . . .It's amazing. Life changes very quickly, in a very positive way, if you let it."
Along with offering a window into their relationship -- she spends a fair amount of time at his home in Florida and confesses to biting her fingernails nervously when Woods is playing -- Vonn also extols on Woods' workout regimen. With her eyes on next winter's Olympic Games in Russia, Vonn is In the midst of an extensive rehabilitation from a knee injury sustained last February. But she implies that Woods' dedication to fitness exceeds her own.
"He's in very good shape. You wonder how much of that is genetics and how hard he really works at it. I was honestly very surprised. He works incredibly hard. I was like, 'You don't even need to do this.' And he's like, 'No, I do.' "