The Loop
Lil Wayne gave Tom Watson a standing ovation -- in his living room (Update: Watson responds)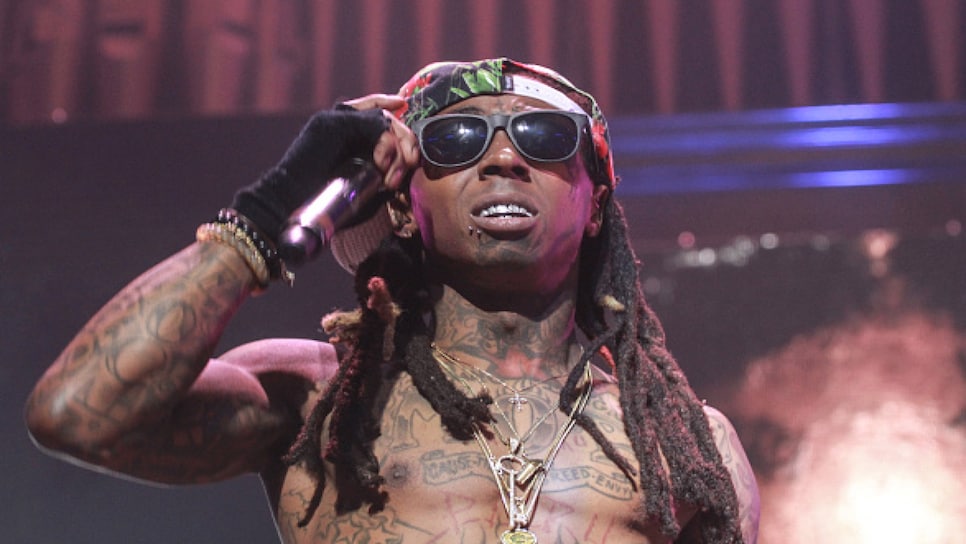 The patrons at Augusta National showed their appreciation for Tom Watson on Friday as he played his final round at the Masters. But there were plenty of fans cheering on the eight-time major winner from their homes as well. One such fan was superstar entertainer Lil Wayne, who got so into the proceedings that he acted as if he was watching from the 18th green.
A standing ovation from your own living room? That's showing some serious respect.
The Friday night tweet got more than 1,300 retweets in its first hour, which isn't too surprising considering Lil Wayne's 26.4 million Twitter followers. What may surprise some is that Lil Wayne, 33, is such a huge fan of the 66-year-old Watson.
Turns out, this isn't the first time Lil Wayne has tweeted something during the Masters that's gotten traction. In 2013, he criticized the tournament for slapping 14-year-old Tianlang Guan with a slow-play penalty.
"Guan shouldn't have the penalty. Shame on the Masters" Lil Wayne tweeted. We're pretty sure he stayed seated for that one.
UPDATE: Tom Watson responded on Saturday.
Please do this, Tom. And please take plenty of pictures.