The Loop
Lighten Your Load: Carry bags hitting all time lows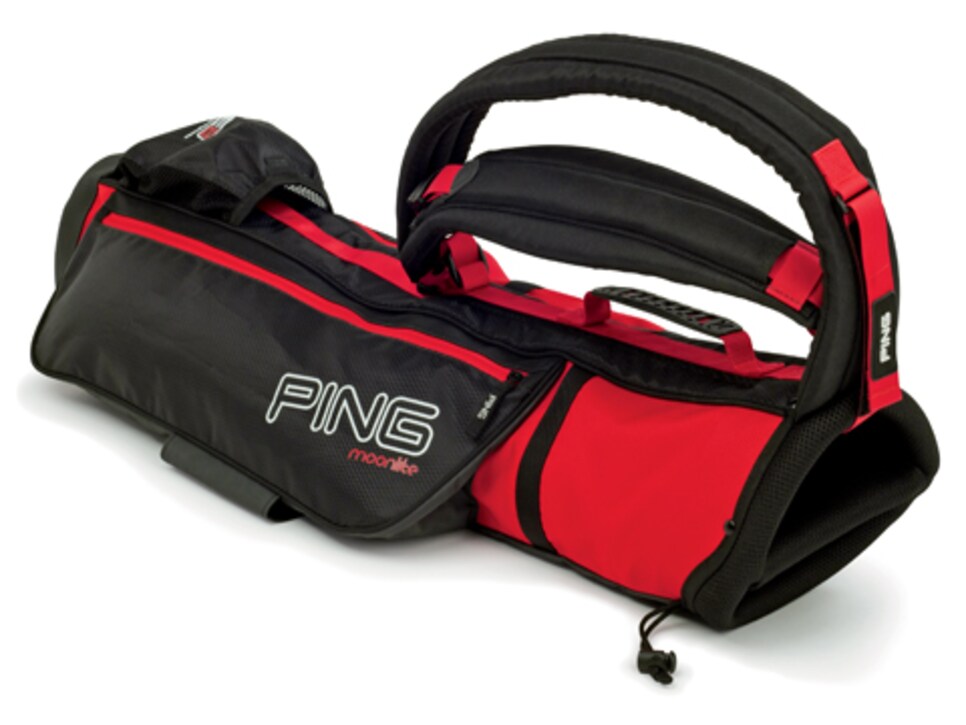 It ain't heavy: Ping's new carry bag weighs just 2.5 pounds.
Some walkers think standard-size carry bags are too large. All these golfers need are a few pockets and enough room for a set of clubs. Ping's Moonlite ($90), a 2.5-pound bag, builds on its previous model, the Moon-Lite II. Improvements include double straps and a water-resistant belly, which is essential because the bag doesn't have a stand system, and golfers lay it on the ground between shots.
The Moonlite can accommodate 14 clubs and has a water-bottle slot, a pocket for balls, and an apparel pocket with a valuables pouch tucked inside. An adjustable standing strap locks perpendicular to the ground, making it easy for golfers to lift the bag without bending over. It comes in five colors.