The Loop
Lifestyle Looper: 3 simple ways to look thinner without losing weight
In a perfect world we would all eat healthier and exercise more. But the world isn't exactly perfect, and the stresses of daily life mixed with the ebb and flow of your social schedule can make getting down to your fighting physique challenging to say the least. (Plus, how many of us are actually built like Adam Scott anyway?) Whether you're trying to drop a few LBs or just look your best with what you've got, how you dress can have a major impact on the guy you see in the mirror no matter what the scale says.
Angel Cabrera looks a lot more like most of the guys I see on the weekend-warrior tours than Adam Scott. During the 2014 season, Cabrera's weight fluctuated five to 10 pounds, but he looked better than in years past thanks to some simple style choices.
Angel Cabrera Summer 2013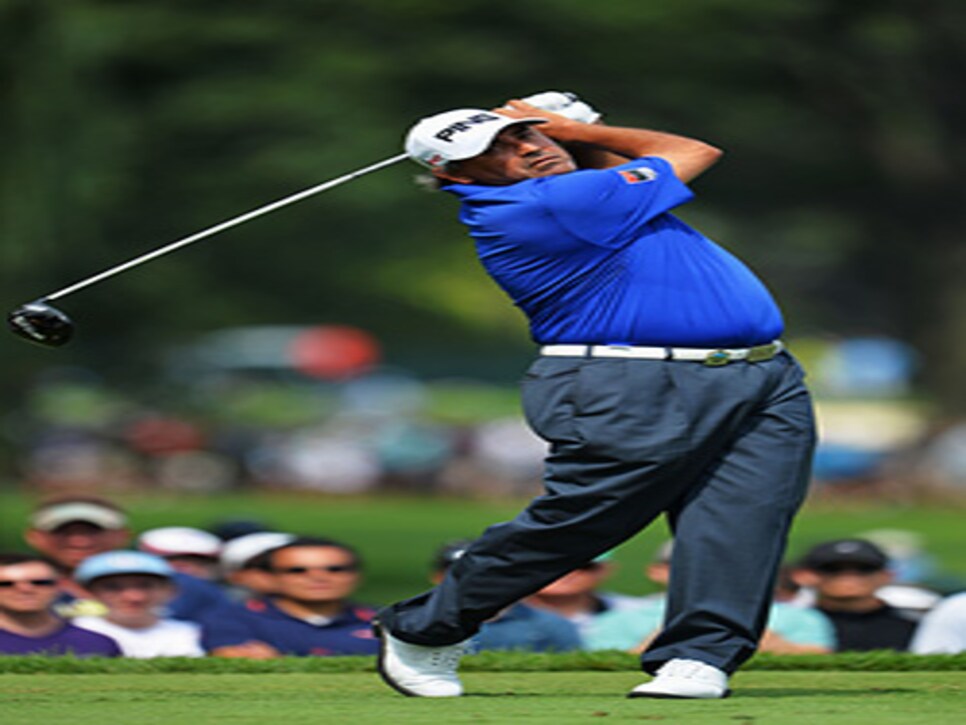 Throughout his summer swing in 2013, Cabrera rocked some typical tour pro looks: a solid polo, white belt and a pleated trouser.
Angel Cabrera Summer 2014 __
By 2014 a few minor fit and fabric adjustments made for quite the dapper Duck …
1.Shorten The Sleeves -- A slightly slimmer and shorter sleeve on even the most classic cuts makes for a more modern look and adds shape to the torso.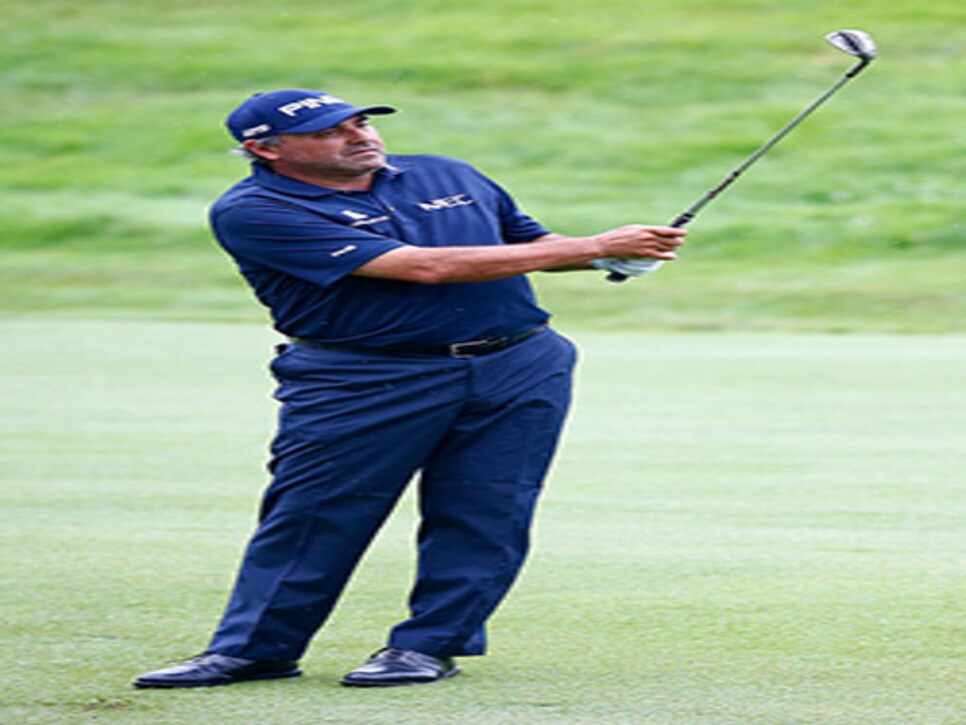 2.Ditch The White Belt -- A white belt with a dark shirt and trouser bisects your body and attracts attention to your midsection. No matter what color your strap is, make sure to match it to your shirt and/or your trousers to smooth out a longer, leaner look.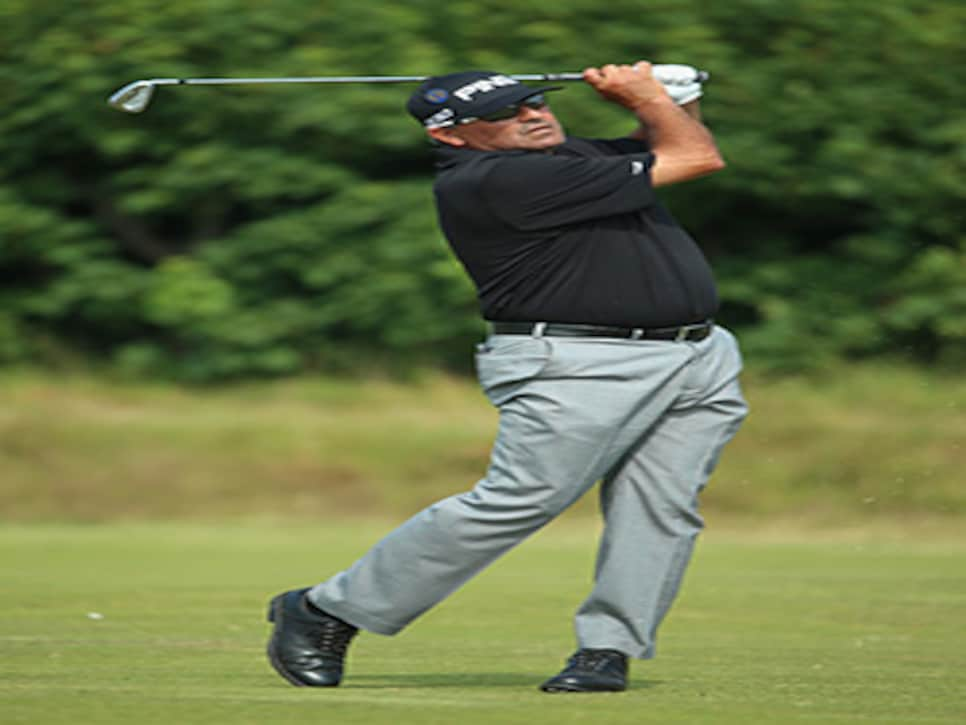 3.Pass on the Pleats -- Here's an area where Cabrera can still improve. Those pleats just add fabric around his waist and legs that make him look bigger than he is.