The Loop
Lexi Thompson to partner with Bryson DeChambeau in Greg Norman's event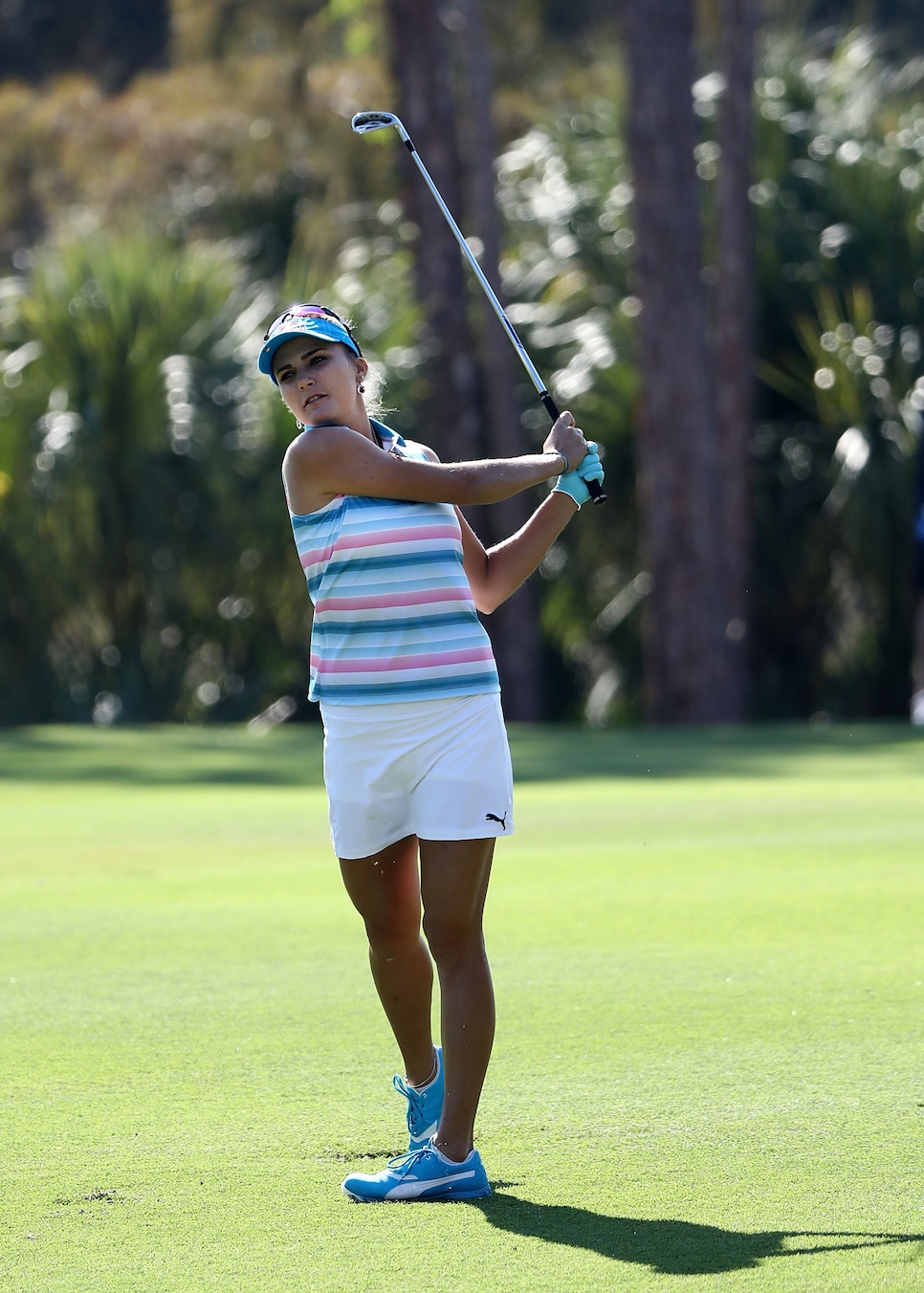 It isn't exactly a battle of the sexes, but Lexi Thompson playing alongside the men in Greg Norman's Franklin Templeton Shootout this week does inject an otherwise mundane exercise in silly season golf with some interest.
Thompson will team with Bryson DeChambeau in the team event at Tiburon Golf Club at the Ritz-Carlton Golf Resort in Naples, Fla.
"I love team events and to get an invite from Greg Norman, you don't get that very often. I'm going to have a good time and see how I do."
Thompson isn't the first woman to play in this event; Annika Sorenstam teamed with Fred Couples in 2006 and finished last.
"I actually played a few rounds with Lexi," Norman told Hardwig. "Very impressed. I have to do everything in my power to out-drive her. She gets it out there to a point where I don't think it's a problem no matter where the PGA Tour puts the tee markers. She's going to be able to hold her own. She's obviously a lot longer than I ever was."
The team of Thompson and DeChambeau is not a new one; earlier this year, they were partners in the CVS Health Charity Classic, an annual event hosted by Brad Faxon and Billy Andrade. They tied for sixth.