The Loop
Lexi Thompson thanks fans after rules debacle: "You helped me push through those last few holes"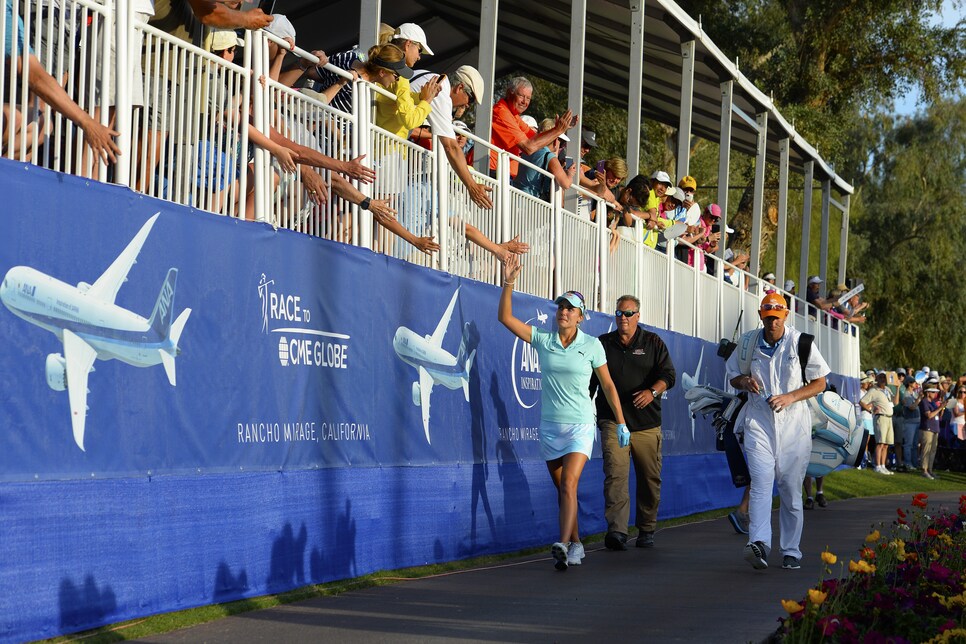 Lexi Thompson lost the ANA Inspiration thanks to a controversial decision by rules officials during Sunday's round. While many believe Thompson was robbed of a major, there's no doubting her character and nerve remained intact. She fought through a four-stroke penalty to force a playoff, conducted a thoughtful post-round interview and took time before leaving the course to sign autographs. Late on Sunday night, Thompson took to Instagram to thank the thousands of fans who flooded social media to show their support.
"Well it was an emotional day here for me, first off I do want to say what I had done was 100% not intentional at all I didn't realize I had done that," the post said. "To the fans out there, words can't describe what you being there for me, meant to me. You helped me push thru those last holes so thank you for always believing in me."
History won't note Thompson as the victor of the 2017 ANA Inspiration. But there's no doubting she walked away Sunday a winner.