News
Lexi Thompson on her big win, future plans, and how she fits in schoolwork
Lexi Thompson won't let go of her trophy. On Tuesday, two days following her historic win in the LPGA's Navistar Classic, she visited Manhattan and smiled every time she unwrapped her new trophy from its pink case.
After becoming the youngest winner in the history of the LPGA Tour, the 16-year-old Thompson came to town to speak with journalists at the Early Show, Today Show, CNN and Golf Digest. Here are highlights of our conversation with the teen star:
How would you handle a full schedule on the LPGA Tour? __I'm used to playing lots of tournaments, so playing a full schedule next year wouldn't be a problem.
If you do play full-time, would your dad still be on your bag?__ The plan right now, even if I do play a full schedule next year, is to keep my dad on the bag. He's definitely going to be caddying for me for at least a little bit longer. We've been getting along a lot better lately. Sometimes there's tension. When I'm not playing well, I'm obviously going to be a little steamed, and I definitely express myself a lot more since he's my dad. But lately, it's been really good. We've been really relaxed out there, not uptight and keeping each other calm.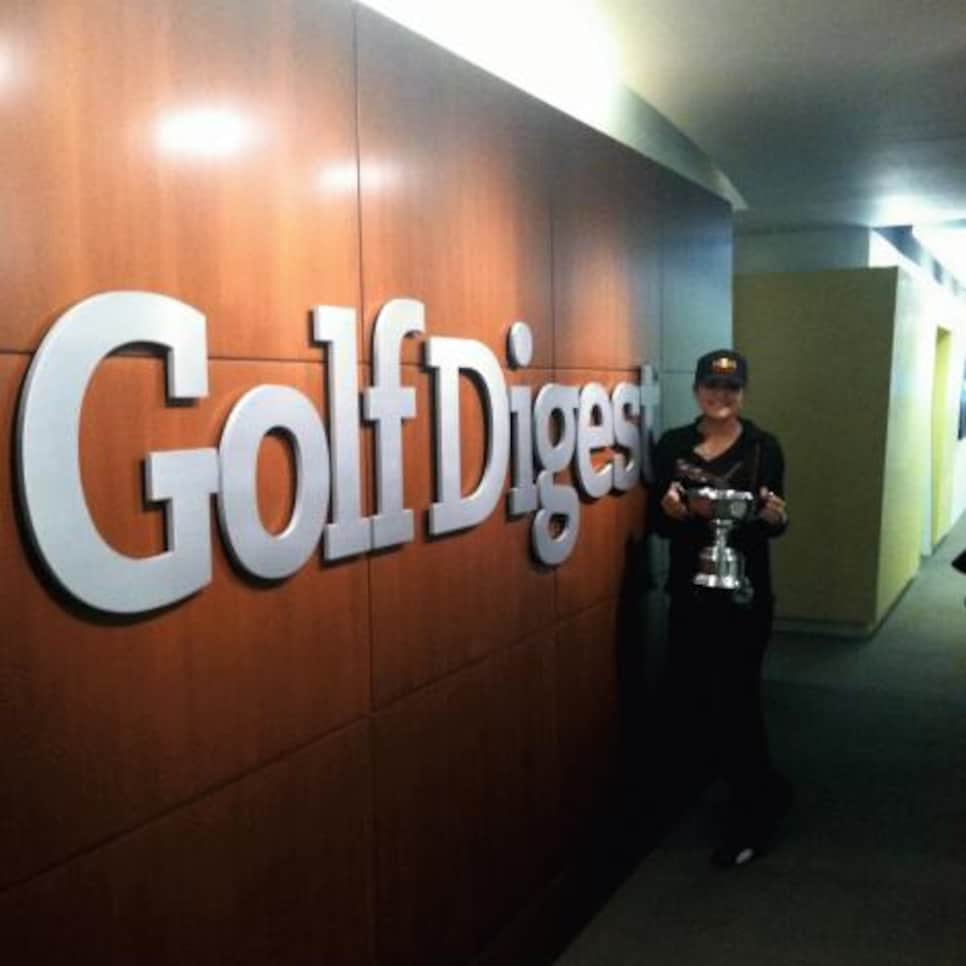 *Thompson has been reluctant to let go of her newest acquisition.
Has your dad ever given you a bad yardage?__ In the U.S. Amateur, on the first hole, I think in my first round, he added 10 yards instead of subtracting, and I lost the hole. And he waited a year to tell me. At that point, all I could do was laugh. And I don't ever check him, either. I don't calculate my own yardages. I just trust him.