News
Lexi Thompson, citing mental and emotional toll, withdraws from British Open "to focus on myself"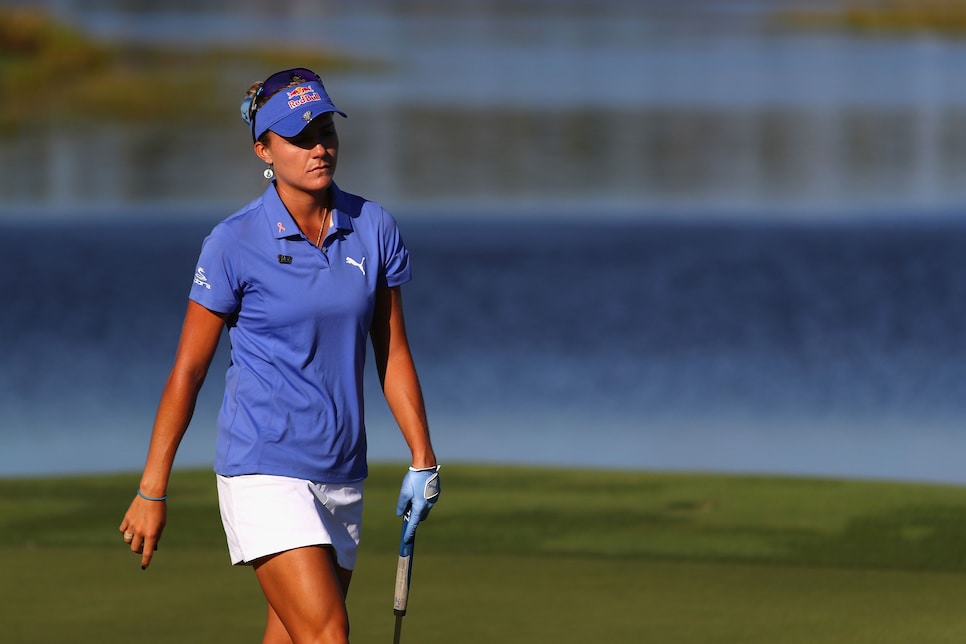 Tim Bradbury/Getty Images
Lexi Thompson announced on Instragram Wednesday that she has withdrawn from the Women's British Open, saying she needs time to work on herself.
"The events of the past year and a half (on and off the golf course) have taken a tremendous toll on me both mentally and emotionally," Thompson wrote. "I have not truly felt like myself for quite some time. I am therefore taking this time to recharge my mental batteries, and to focus on myself away from the game of professional golf."
Thompson experienced two high-profile incidents inside the ropes last year, losing the ANA Inspiration in a playoff following a four-stroke penalty for incorrectly marking her ball, and missing a two-foot putt at the season-finale CME Group Tour Championship for a potential victory. The 23-year-old also attended to her mother's battle with cancer.
"Thank you all so much for your continued support," Thompson said. "I hope to see everyone soon as I plan to defend my title at the 2018 Indy Women in Tech Championship.
Thompson, one of the most recognizable names in women's golf, is currently fifth in the world rankings. This campaign has been somewhat of a roller coaster compared to her historical output, posting five top 10s and ranking 15th on the money list but failing to find the winner's circle. The Indy Women in Tech Championship tees off on August 16.
The Women's Open begins next week at Royal Lytham. In-Kyung Kim is the reigning champ.