The Loop
Leukemia survivor Jarrod Lyle, out of playing options, ponders life after golf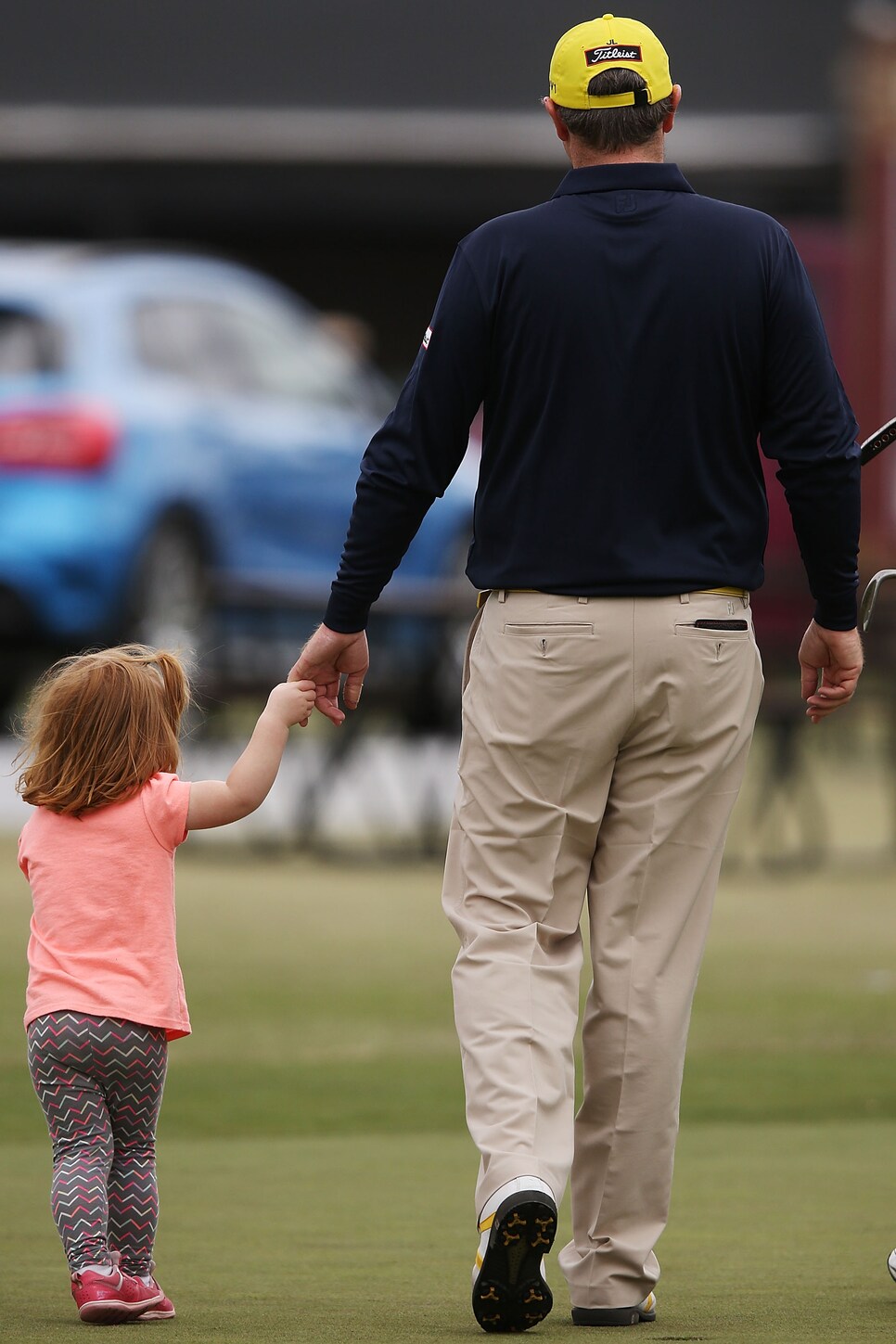 Two-time leukemia survivor Jarrod Lyle isn't at this week's Albertsons Boise Open, the second of four Web.com Tour Finals events. Instead, he is home in Australia trying to figure out what to do next with his life.
"I always thought this situation could happen," the 35-year-old said from his home in rural Shepparton, a couple of hours outside Melbourne. "But I hoped it wouldn't."
Two weeks ago, Lyle, left without status on any major tour (except for the very limiting past champion status on the Web.com Tour), said on his website that he is out of options and that his time appears to be up.
He might be right. But that's only part of the story.
Before being diagnosed with acute myeloid leukemia for a second time in March 2012, Lyle had played well enough in his seven starts to finish in the top 200 on the money list, which would have earned him an exemption into the Web.com Finals..
The problem? The Web.com Finals didn't exist until 2013.
Lyle returned to play the PGA Tour in October 2014 and had 20 starts to earn $283,825 to fulfill his medical extension and keep his card. While he made the cut in each of his first two starts, he missed the cut in 13 of his next 15 and eventually fell short.
"If I played half decent the whole thing could've been avoided," Lyle said. "I haven't played well enough to keep my status."
Lyle is exempt into the second stage of Web.com Tour Q-School, but with his daughter starting kindergarten this year he didn't want to be so far from home chasing already long odds when it comes to making it all the way back to the big tour.
Getting a special exemption into the Web.com Finals, wasn't an option, either, says the tour. There is no such provision to provide one.
But should there have been? At best, it's an odd situation.
For Lyle's part, he never asked for special treatment, nor does he think an exemption should have been granted.
"I'm not bitter about [it]," he said. "I had an opportunity to [keep my card] and I failed. There's no one else to blame but myself. It's a tough [situation]. I would love to have some sort of status, and it would've happened had I played better."
So what's next for Lyle? He'll play in a few events in Australia and hopes to make it into some on the Australian Tour. He's also considering going into broadcasting and has a family belt-making business.
Beyond that, he isn't sure.
"I'm trying to be dad for a few days and forget about [golf] for a minute," he said. "I've always been a golfer but now the best title is being at home being a dad."