News
It should be taken as an encouraging sign that the LPGA has plugged another event into its schedule, with the tour announcing on Monday the addition of the Sybase Match Play Championship at Hamilton Farm Golf Club in Gladstone, N.J., May 20-23.
In many ways, it is. Any tournament on the schedule is better than no tournament, so by that measure, you can score one in the victory column for new LPGA commissioner Mike Whan. But in doing so, perhaps you should consider an asterisk as well. Because the reality is the new Sybase Match Play Championship isn't all that new, and the tournament's predecessor wasn't all that successful.
First, some history: In 2005, while the stroke-play Sybase Classic was still being held at Wykagyl Country Club in New Rochelle, N.Y., the LPGA unveiled the HSBC Women's World Match Play Championship, a limited, elite field event to be staged at the scenic but somewhat remote Hamilton Farm Golf Club in New Jersey horse country. That tournament was played at that location to mixed results  -- great field, unpredictable winners, uneven attendance -- until, in 2007, the LPGA in the New York metropolitan area entered into a game of musical chairs that is apparently still ongoing.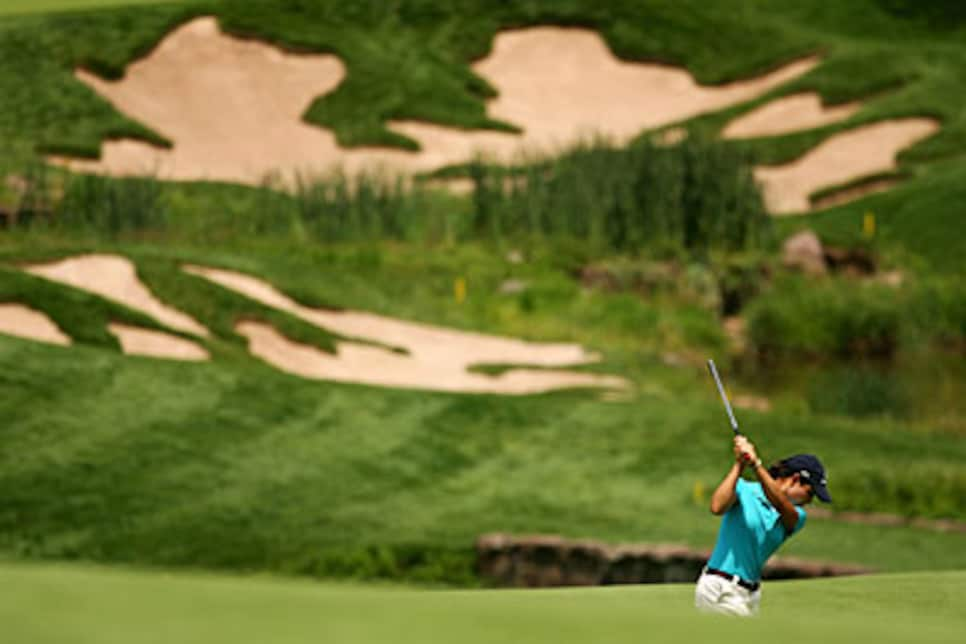 First, the Sybase Classic organizers decided to move their tournament from Wykagyl to Upper Montclair Country Club on the other side of the Hudson River in northern New Jersey. Then, with the Sybase inching in on the HSBC's turf, and with an established venue on tour now without a tournament, the HSBC agreed to shift the match play to Wykagyl, which seemed to make sense until you factored in the reality of top players like Annika Sorenstam and Lorena Ochoa being eliminated early in the week, and a final between Seon Hwa Lee and Ai Miyazato that had all the buzz of a high school golf match (albeit a very well-played high school golf match). After that one-year run, the HSBC decided to abandon the women's match play experiment altogether, and instead now sponors a limited-field event in Singapore. Meanwhile, the Sybase Classic continued its modest run at Upper Montclair Country Club through last spring, before announcing over the summer that it wouldn't return.
But now the sponsor and the tournament organizer, Octagon, are back, albeit with a new format and a new venue that actually aren't all that new.
Confused? You're not the only one.
*(Photo: Scott Halleran/Getty Images)