The Loop
Let the links onslaught begin! Three weeks of pure golf and four things to look for
The Scottish Open host course may just be better than the Open Championship site. The Senior British Open course could be auditioning for Wales to finally host an Open. And the Women's British Open site may be the toughest of them all.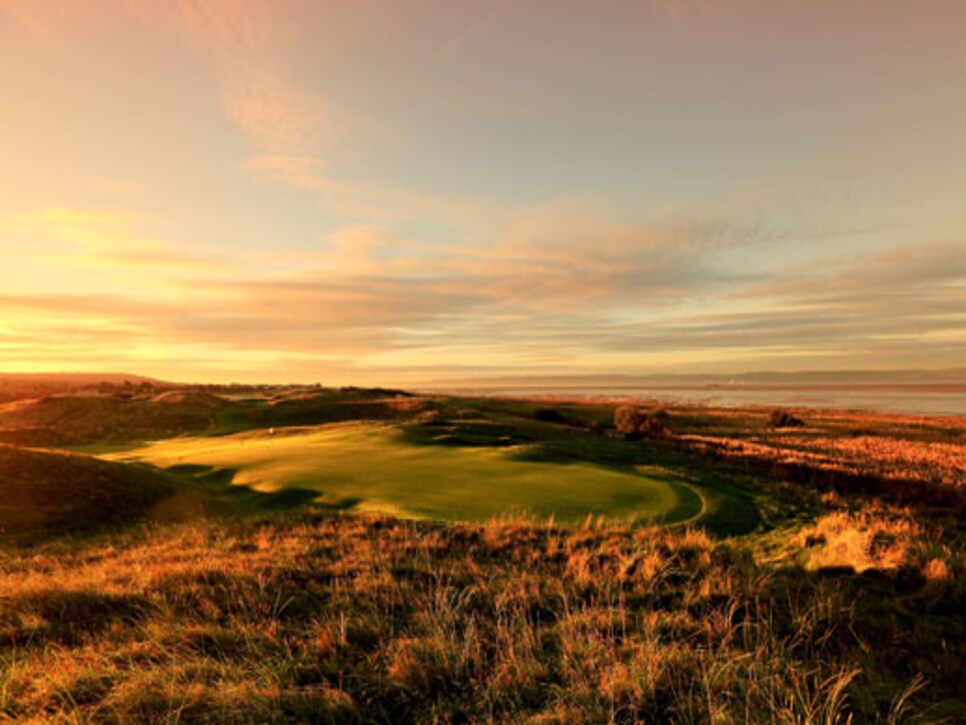 The par-3 13th at Hoylake.
If you love links golf, the next three weeks will delight to no end with plenty of television coverage. Trying to pick a winner out of the four venues is impossible, so instead, just sit back and take in the nuances because when the Ryder Cup returns to Scotland this September, they'll be playing an inland Jack Nicklaus design.
Here's what to watch for, with help from the legendary and timeless words of writer Bernard Darwin:
1. The Aberdeen Asset Management Scottish Open has become a premier event reinvigorated by a top-flight sponsor and an adherence to one simple principle: give the lads a links to prepare their games on prior to the Open. Royal Aberdeen may be the most visually beautiful of the links you'll see this year, especially the stunning front nine playing through a dunes valley. "A noble links!" Darwin declared after having postponed a visit there for many years. Golf Channel and NBC split the coverage duties starting Thursday.
2. Royal Birkdale is difficult and big in scale. The Ricoh Women's British Open is going to give the ladies the sternest test imaginable, which was not to Bernard Darwin's liking. "There seemed to be rather too many holes of one type, with greens running up to a point at the base of a hill and having heathery banks on either hand. They have grown a little intermingled in my head which may be my heads fault, but so be it." ESPN2 has the coverage starting Thursday.
3. Royal Liverpool, or Hoylake as the Open Championship host is properly referred to, has historically required a stout defense from golf writers because so much of its brilliance falls under the guise of nuance. "At Hoylake the golfing pilgrim is emphatically on classic ground," Darwin wrote. "As he steps out of the train that has brought him from Liverpool, he will gaze with awe-struck eyes upon surroundings in which the irreverent might see nothing out of the ordinary." ESPN's coverage starts bright and early July 17th.
4. Royal Porthcawl hosts the Senior British Open and ESPN2 will show it starting July 24th. Safe to say, Tom Watson will be favored to win at the youthful age of 64 on a links few of today's players have seen. But Darwin noted this is a "genuine" links, "the sea in sight all of the time, and the most noble bunkers. True to its national character, the course also boasts of stone walls."