LEGEND SHOOTS HER AGE
The legend continues as JoAnne Carner, 83, shoots her age at the U.S. Senior Women's Open one more time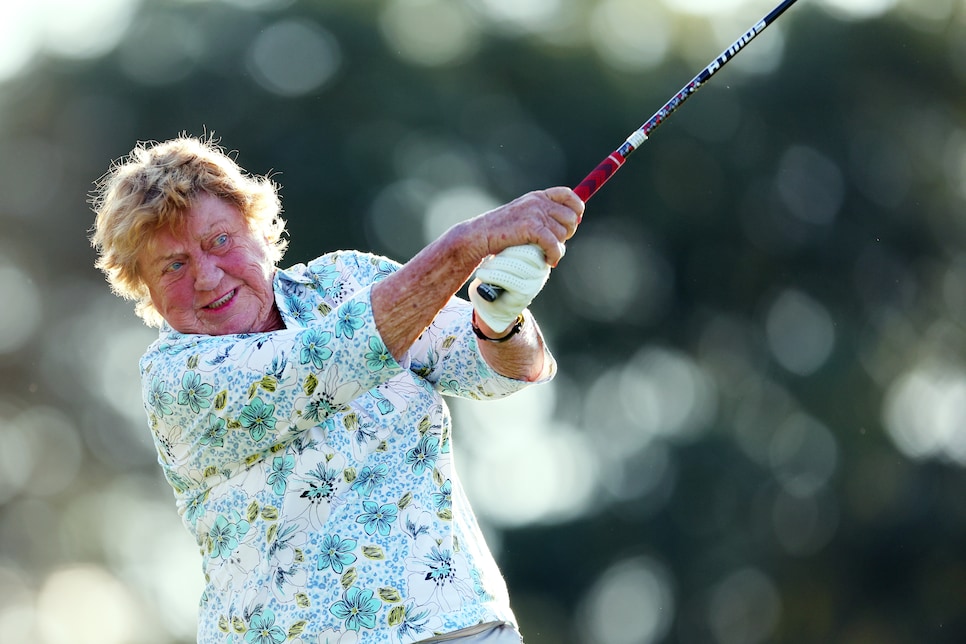 JoAnne Carner won 43 LPGA titles and has been charming galleries for more than six decades. At the U.S. Women's Senior Open on Thursday at NCR Country Club in Kettering, Ohio, it was more of the same. This time though, the feat seemed more amazing than ever.
The 83-year-old Carner, affectionately known a Big Momma, shot her age or better for the fourth time since the U.S. Senior Women's Open started back in 2018, and it's the third time in a row. This time she hit the mark of 83 on the nose, and it included one birdie.
"Oh, I loved that," Carner said of the birdie on the 134-yard, par-33 15th hole. "It's nice not to get skunked, as we way, and make one birdie. I had an opportunity on the next hole, too."
Said Pat Hurst (70) of Carner: "I think it's awesome. When I'm 83, I hope to tee it up just like her and be able to get it around. I think it's great for the game."
Golfweek reported that Carner's 91-year-old sister Helen was in attendance on Thursday at NCR and walked every hole as Carner was able to top 26 players in the field on Day 1.
Tammie Green, a seven-time winner on the LPGA, shot a five-under 68 on the par-73 layout and held the first-round lead. There are six others within three shots of Green.
Meanwhile, Big Momma is out again Friday at 2:28 p.m. ET looking to do what she did the day before. The legend continues.