The Loop
Lee Westwood's girlfriend fills in as last-second caddie
The bond between caddie and player is a delicate rapport. If a player isn't comfortable with his/her looper, it can wreak havoc on their game. So when Lee Westwood's usual sidekick, Billy Foster, dropped out of the Abu Dhabi HSBC Championship following the death of his father, the former No. 1 in the world called a special guest to carry his bag.
Helen Storey is a personal trainer, and with a week off work, was happy to help.
''I managed to get round in one piece," she told reporters on Thursday. "He's very even-tempered all the time with me. It was good fun.''
And the connection paid off: Westwood turned in a four-under 68, tied for 10th place.
'I wouldn't want to carry the golf bag around six miles in this kind of heat,'' Westwood said. ''Every credit for doing it.''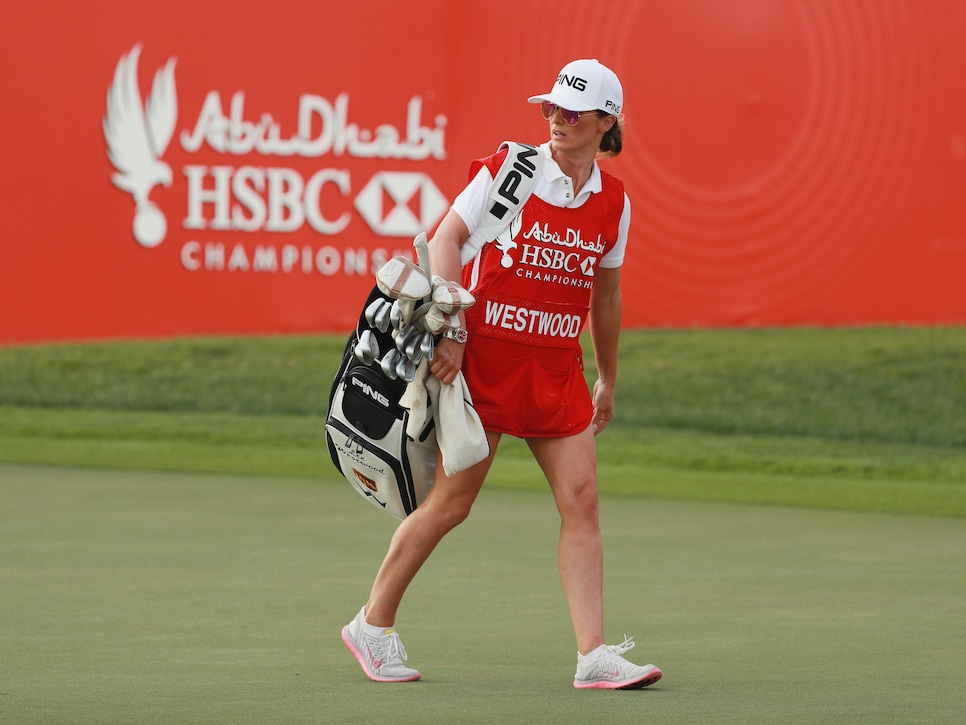 Westwood said that Storey isn't much of a golfer, putting more work than usual on his shoulders. But as the 43 year old stated, that's not necessarily a bad thing.
''It was good for me, doing the yardage, reading the greens, and taking a bit more responsibility," he marked. "You sometimes lose touch with your game when you haven't got that responsibility.''
And for her part, Storey seemed to grasp her primary duty.
''Just keeping up. That was my job," she said. "And I made sure he was hydrated."