The Loop
Lee Westwood miffed that Hazeltine National members Twitter account was trolling him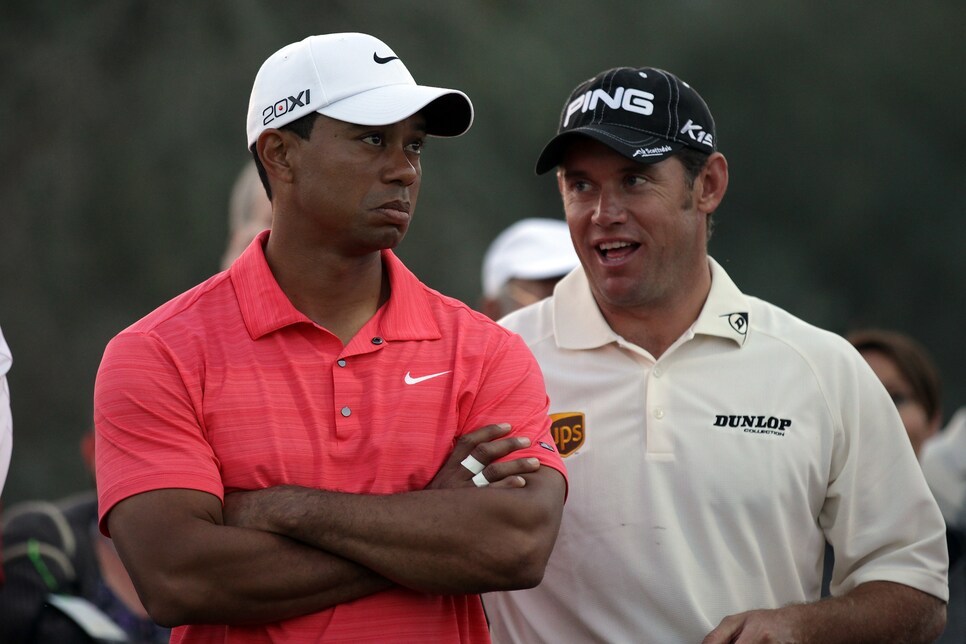 The Ryder Cup is still a week away, yet hostilities already have begun, at least between Europe's Lee Westwood and the host course Hazeltine National Golf Club.
Westwood took exception with a Tweet from a Twitter account for Hazeltine National Club members (@HNGC2016) that referenced an SB Nation story with the headline "We have Ryder Cup trash talk and Tiger is the target."
The story cites this Westwood quote, via ESPN: "I don't know what impact there will be from having Tiger around. They [the U.S. team] have always struggled to find a partner for Tiger that's been successful. He could have an adverse effect in the team room. People have always seemed to try to do too much when they have partnered him."
Westwood followed with this Tweet:
The Hazeltine Members account countered with the above photo of Tiger Woods and Westwood and wrote, "Great shot here. @TigerWoods owning @WestwoodLee. Our money is one [sic] #TeamTiger." It, too, has since been deleted.
Then this exchange between the two:
And, finally, Hazeltine ended it by wishing Westwood, "Best of luck next week...we're all big fans! Welcome to @Hazeltine."