The Loop
Lee Westwood joins Rory McIlroy in calling for change to the Ryder Cup selection process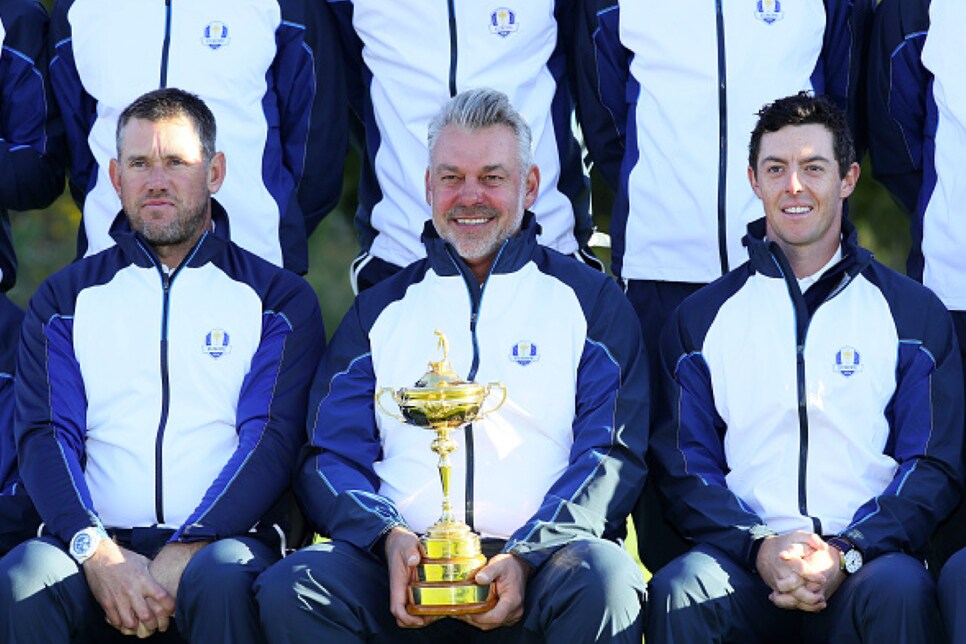 Only days after Rory McIlroy went public with his view that future European Ryder Cup teams should not have to be made up of European Tour members, Lee Westwood added his support to an apparently growing consensus. Speaking in Turkey on the eve of the Turkish Airlines Open, the 43-year old Englishman -- ten-times a Ryder Cup player and a racing certainty to be a team captain at some stage in the not-too distant future -- expressed some regret over the fact that the Old World side assembled at Hazeltine this year clearly did not represent Europe's 12-strongest players.
Two members of the world's top-20 -- Paul Casey and Russell Knox -- were absent. Casey opted not to join the European Tour and Knox joined only after winning the 2015 WGC HSBC Championship in China, thereby depriving him of the points that would have seen him qualify for Hazeltine automatically.
"I think at the end of the day, you want the best possible European players teeing it up in The Ryder Cup," said Westwood. "I can see the reason why the tour want us to be European Tour members, but I think it's unfortunate when you have clearly world-class/Ryder Cup experienced players missing out because they have chosen to, for one reason or that, live in America or play golf solely in America. I can always sympathize with them because I don't see why that personal decision should affect whether you can play in the Ryder Cup or not.
"At the end of the day, we're all still European and we all still have the passion to play for Europe. If you prove that you're world-class on, say, the PGA Tour and not the European Tour, why should that have any bearing on whether you can play or not."
Still, it would take a major shift in attitude for the European Tour to change the current policy. Imposing a minimum appearance requirement on their players is one way of pressuring star names like McIlroy into competing more than they perhaps would otherwise on their home circuit.