The Loop
Lee Westwood fires shots at Tiger Woods, Davis Love III, U.S. chemistry ahead of Ryder Cup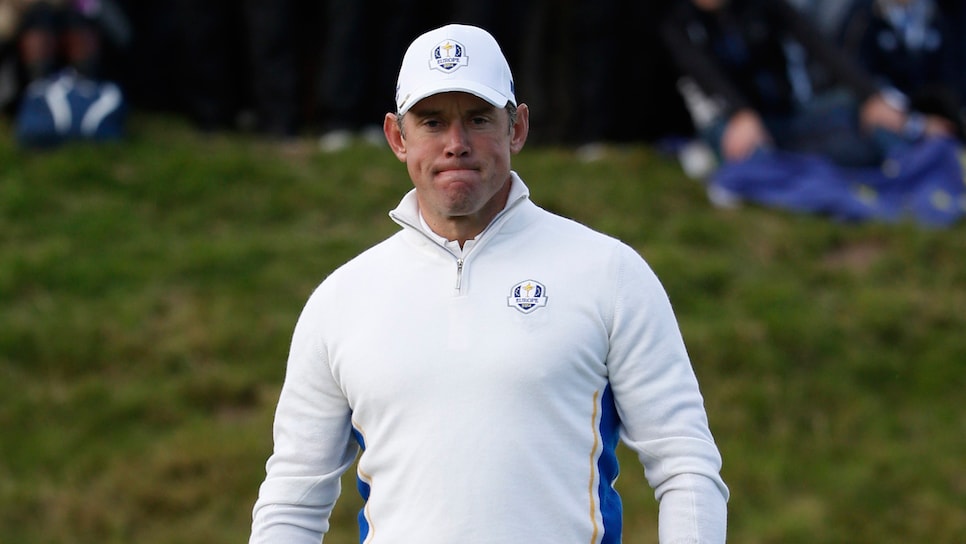 Adrian Dennis/AFP/Getty Images
ATLANTA -- The Ryder Cup is a week away, but the mudslinging has already begun. And it comes from an unlikely source: Lee Westwood.
The 43-year-old is generally one of the more affable, soft-spoken and respected voices in golf, which is what makes the following comments especially incendiary. Speaking with ESPN UK, Westwood -- who will be making his 10th appearance in the team event thanks to a captain's pick -- wondered if Davis Love III was the best choice to lead the U.S. team.
"His captaincy at Chicago was great for a couple of days," said Westwood, alluding to the Americans' meltdown at Medinah in 2012. "I don't know if something went wrong on Sunday, or the team didn't play very well for some reason, but that will be in the back of their minds."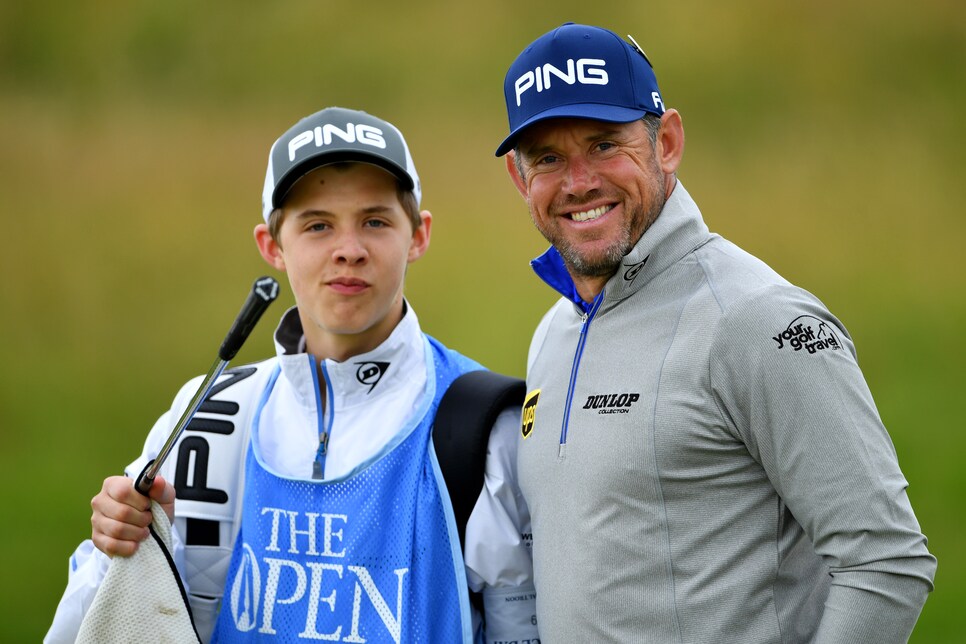 Westwood pointed to the handling of Love's final player selection, which will be named Sunday following the Tour Championship.
"There seem to have been issues about team spirit and chemistry," Westwood remarked. "Love has not picked Bubba Watson and I don't know what that does for team spirit -- he was first outside the points qualification and is No. 7 in the world.
"The captain is obviously building them up a lot and making a few interesting decisions. They have got a strong side and probably are favorites, but they haven't won it for a while and they are playing in front of a home crowd -- there is a lot of pressure on them."
Westwood then turned his attention to Tiger Woods, who will be a part of the American squad as an assistant to Love.
"I don't know what impact there will be from having Tiger around," Westwood said. "They have always struggled to find a partner for Tiger that's been successful.
"He could have an adverse effect in the team room. People have always seemed to try to do too much when they have partnered him. It might be different if he's one of the vice-captains -- you don't know."
The 41st Ryder Cup begins on Sept. 30. The Europeans have won seven of the last eight matches.