Short Game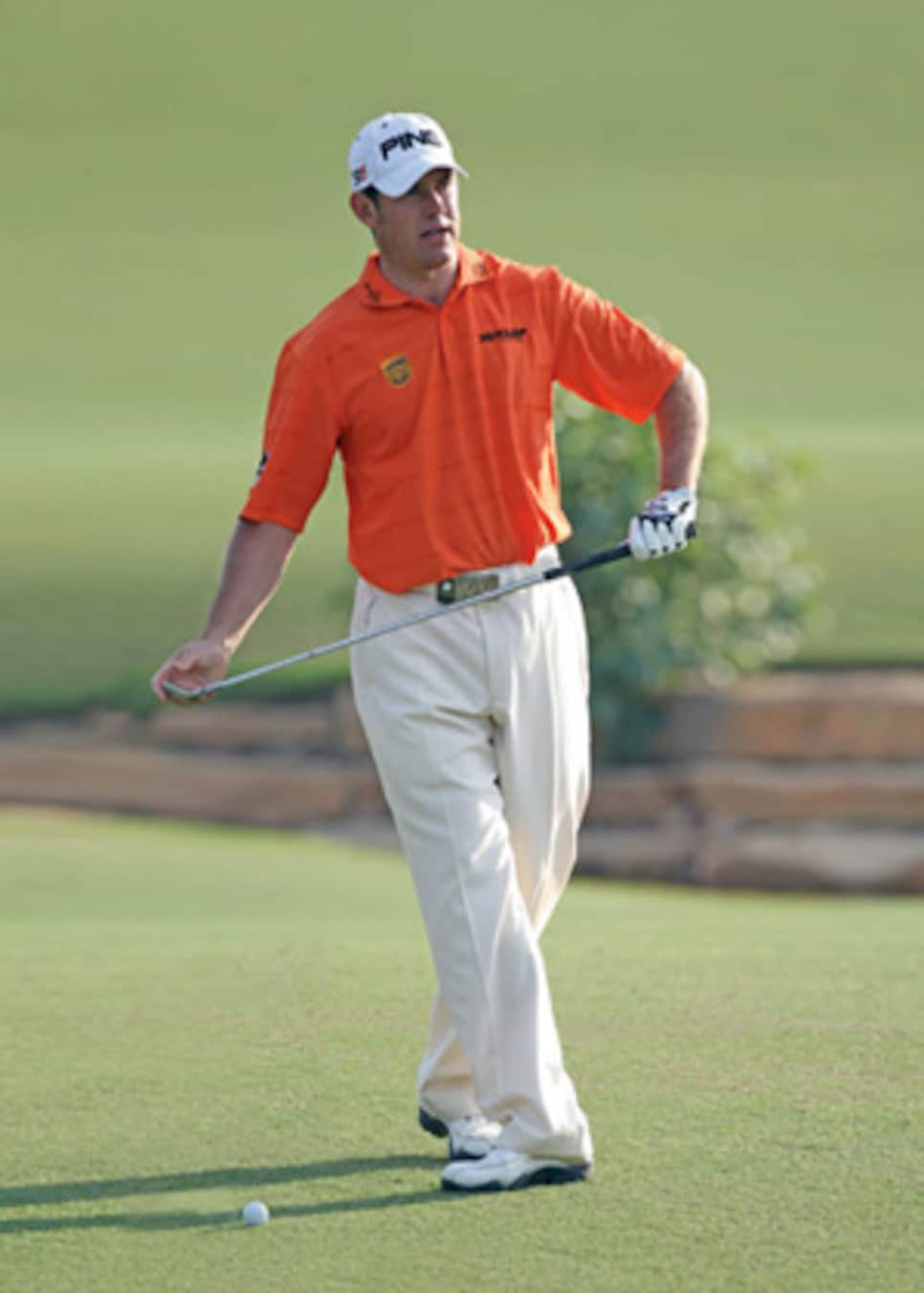 I know this might sound odd, but if you're ready to hit and it's not your turn, that can screw up your timing. So, even when I know which club I want, I won't pull it from the bag until I can go right into my shot. Does this slow down play? Not if you move decisively from there.
From behind the ball, pick a specific target -- like a tree, the edge of a bunker, even the flag. This will help you set up well and stay with the shot. If you have only a vague idea of your target, it's tough to make a committed swing.
√ STAY LOCKED ON THE TARGET.
Keep your eyes on your target as you walk into the shot (above). If you look away, it'll be difficult to align your body correctly at address. Players who start the process standing next to the ball usually don't aim very well.
It's OK to run down a checklist as you're setting up to the ball -- grip pressure, posture, aim and alignment, swing thoughts and such. But when it's time to take the club back, forget all that and go with one thought. It could be the target you've just selected or a goal for the swing. For me, it's take it away smoothly.
LEE WESTWOOD, *who was No. 1 in the World Golf Ranking in May, has won 33 professional tournaments worldwide, including twice on the PGA Tour. *