The Loop
Lee McCoy finishes T-7 in 36-hole college event the day after solo 4th on the PGA Tour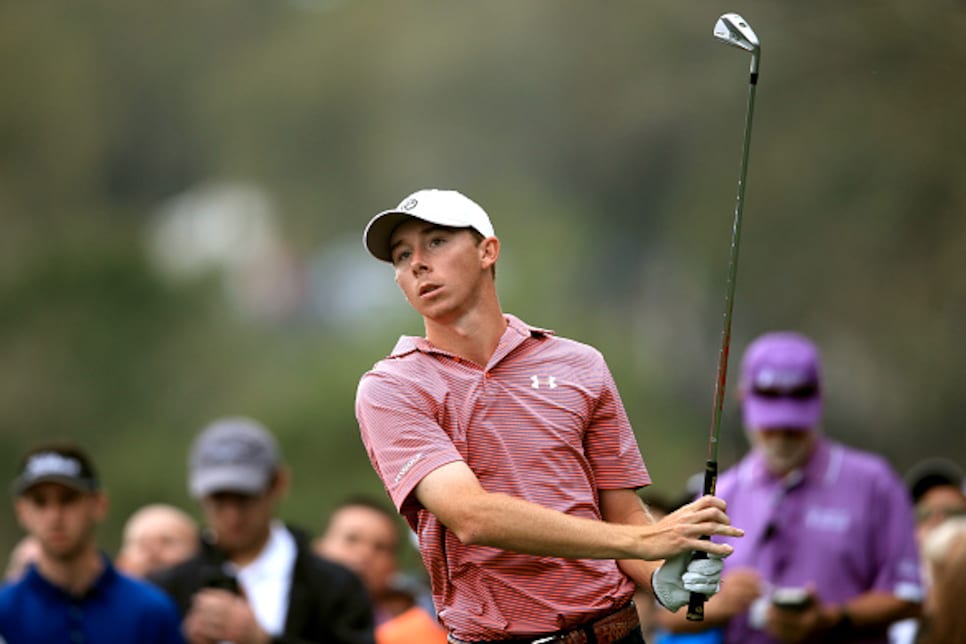 This time, McCoy returned to playing for his Bulldogs and having to deal with his own bag at the Southern Intercollegiate Championships. And if that wasn't exhausting enough after his emotional week of playing so well in front of his family and earning major air time during NBC's coverage -- not to mention a seven-and-a-half-hour drive overnight to get back to Athens, Ga. -- McCoy played 36 holes on Monday.
Incredibly, Georgia's No. 1 golfer played solidly, posting a two-under-par 70 in the morning. He faded a bit with a 38 on the front nine of his second round (can you blame him?), but rallied with a 33 on the back for a 71. McCoy finished T-7 in the one-day event and helped the fifth-ranked Bulldogs win the event.
Well done, Lee. And well done to the six golfers who beat him. For one day, at least, they can say they beat the guy who beat Jordan Spieth.