The Loop
LeBron James tops Tiger Woods on Forbes' list of most valuable sports brands
Tiger Woods has lost his No. 1 ranking in another category.
On Tuesday, Forbes Magazine released its list of the world's most valuable sports brands and Woods slipped to No. 2 -- the first time he hasn't been No. 1 since 2007. LeBron James replaced Woods in the top spot with his brand valued at $37 million to Woods' $36 million.
This list is different from Forbes' ranking of highest-paid athletes. Woods fell to No. 6 on that list earlier this year (Boxer Floyd Mayweather Jr. is No. 1) after holding the top spot from 2001 to 2011 and again in 2013. In the list Forbes released Tuesday, the magazine tries to evaluate how much a player's brand is worth by calculating how much more he makes off the court than the average of the top 10 in his sport.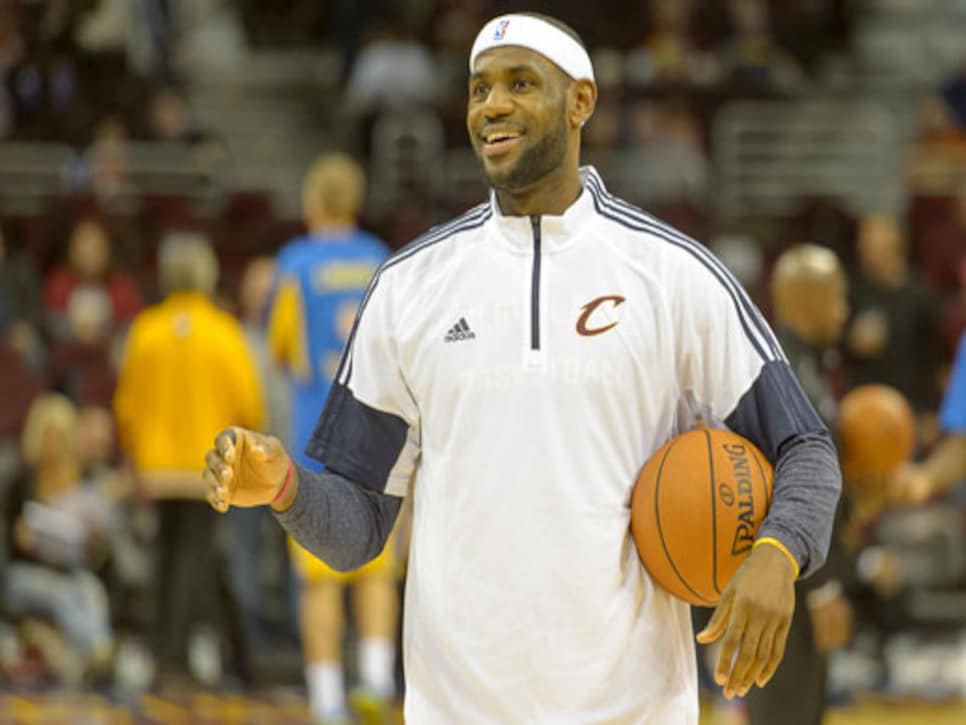 While James' value increased $10 million in the past year, Woods' went down that amount, thanks in large part to the end of a 14-year relationship with EA Sports. Roger Federer ($32 million) is ranked No. 3 and Phil Mickelson ($29 million) takes the fourth spot.
Forbes ranked the top 10 brand values in four categories: businesses, events, teams and athletes. Woods' biggest endorsor, Nike, is the world's most valuable sports-business brand at $19 billion.
James, like Woods, is a fellow Nike pitchman. He also happens to share a birthday (Dec. 30) with the 14-time major champion, although James is nine years younger. When they exchange gifts this year, we now expect LeBron to splurge more.