The Loop
LeBron James is partnering with a new Web.com Tour event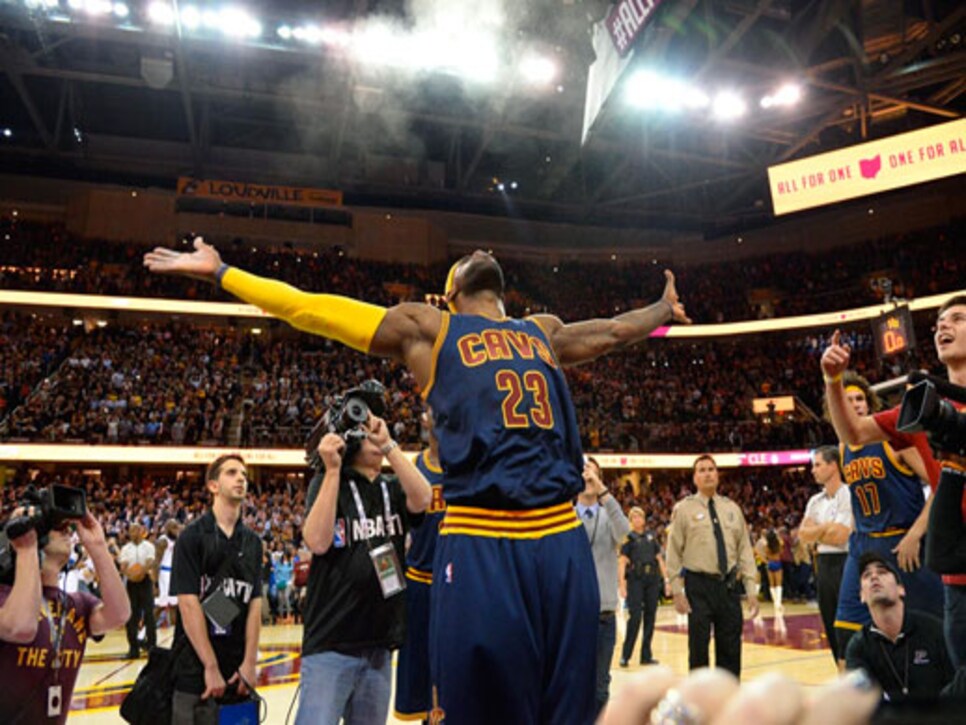 It's been a while since we've seen LeBron James show off his golf "skills." But he's stepping up his involvement in the game by announcing his charity is partnering with a new Web.Com Tour event.
The DAP Championship will be held at Canterbury Golf Club in Cleveland, Ohio, next fall. The event will be one of the stops on the Web.Com Tour Finals, serving as one of the four events that lead to 25 players earning PGA Tour cards. Canterbury has a solid history of hosting big events: two U.S. Opens in the 1940s, two U.S. Amateur Championships and Nicklaus won the PGA Championship there in '73.
All of the proceeds from the event will benefit the LeBron James Family Foundation.
You'll be able to watch the event on the Golf Channel, Sept. 8-11.
Maybe being affiliated with this tournament will inspire LeBron to play a little more, maybe get his game in a place to take on Steph Curry, our cover star this month.