drive the paint
This is just your run-of-the-mill Lamborghini for LeBron James card offer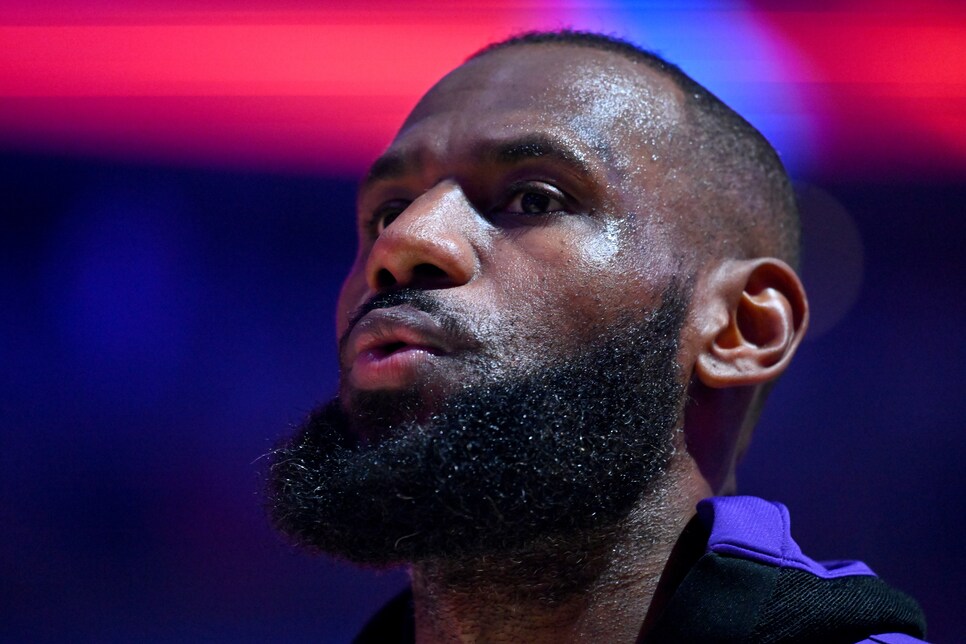 Sometimes you read a sentence online and every subsequent word makes the full idea more and more confusing. This is one of those times.
Yes, all of those words make sense. You don't need a dictionary to get the gist of each individual one, but as a phrase or string, it's near-incomprehensible.
Well, we did some research (googling), and apparently, Whatnot is a live auction app where you can sell memorabilia, cards and other doodads. A new Panini Flawless Triple Logoman Card featuring LeBron James with game-used/worn NBA logos from his time with the Cavaliers, Miami Heat and Los Angeles Lakers was recently released, which created an online frenzy of people trying to find it for a massive eventual payday.
The cards arrive in steel briefcases for $10,000 and feature all sorts of players, but it's the LeBron one that has created the most hubbub. Drake spent over $200,000 trying to find it and there was a bounty of over $500,000 if someone could claim it. As mentioned above, Whatnot threw a Lambo in the mix to make things even more interesting.
The card was eventually found and sold at Goldin Auctions for $2.4 million last month, which is … a lot of money.
It's time to start looking through your old sports cards to see if you have something worth a few dollars. It may not result in millions or a Lamborghini, but maybe you can get some much-needed cash and a 1983 Dodge Stratus.