The Loop
Leadbetter to tread cautiously with Ko
__Cautious would be the word used to describe David Leadbetter when first approached about working with 16-year-old phenom, Lydia Ko.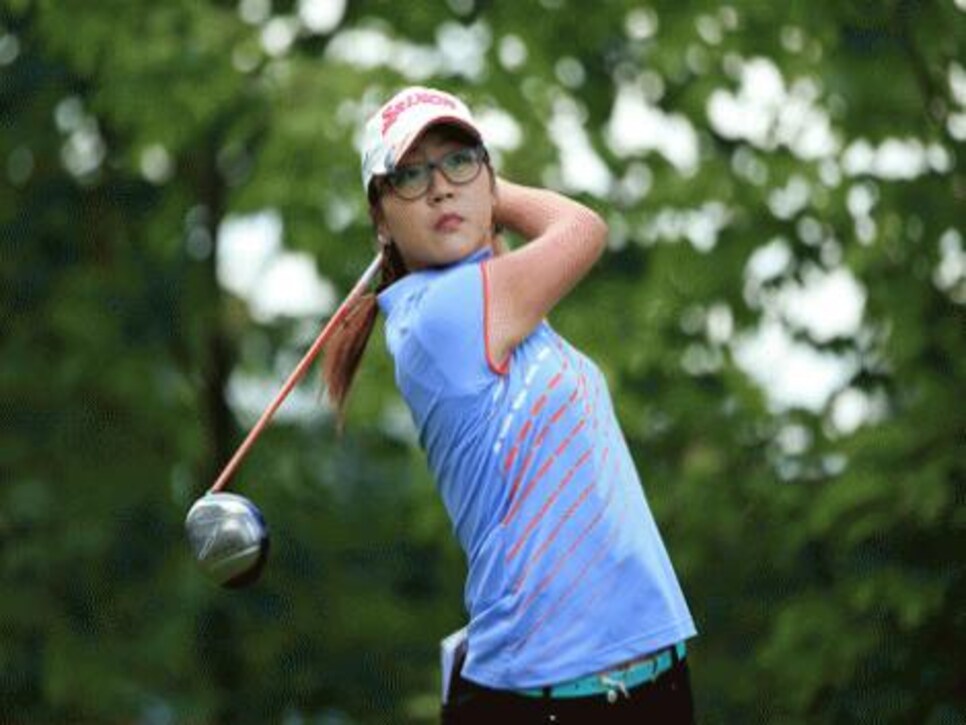 As he said internally to swing coach Sean Hogan, taking on Ko at this point in her almost mystical career, with a seemingly flawless "metronome swing," was a no-win situation.
[Related: Six coaching changes that, for better or worse, happened
](http://www.golfdigest.com/golf-tours-news/blogs/local-knowledge/2013/12/calm-down-lydia-ko-isnt-the-first-and-wont-be-the-last-playe.html)
His first words to the Ko camp reflected that. "Are you sure you want to do this?" Leadbetter said, knowing the success rate Ko already has working with Guy Wilson of New Zealand. Wilson has been Ko's only instructor since age 5 and a decade later she won the Women's Canadian Open as an amateur at age 15.
But Wilson reportedly wasn't going to travel full time and Ko needed a swing coach based in the United States. According to Leadbetter, Ko liked the way Hee Young Park swung the club, and Park, a winner of the Manulife Financial LPGA Classic and runner up in the Women's British Open, was one of Hogan's students.
"She liked her action," Leadbetter said.
Following her pro debut at the CME Group Titleholders, Ko worked with Leadbetter and Hogan for three days at Leadbetter's base at Champions Gate in Florida. The Ko camp felt her clubface was slightly shut at the top. Leadbetter told them that Mickey Wright had a slightly closed clubface at the top of her backswing. Without making major adjustments, he changed her grip and moved her close to the ball and Ko went on to win the Swinging Skirts World Ladies Masters in Taiwan in her second start as a professional.
Leadbetter had been watching Ko during competitive rounds with Suzann Pettersen, who he has coached to the No. 2 ranking, and came away impressed with Lydia's lack of fear.
"She has an unbelievable temperament; nothing rattles her," Leadbetter said. "Kelly, my wife, said it looks like she sort of walks on water. There is this aura about her and I think she can be one of the greats. She reminds me so much of Annika."
Leadbetter's concern isn't technical as much as it is the wear and tear on a 16-year-old. He sees a wonderful future if the team behind Ko doesn't push her too hard and paces her correctly. He speaks from experience, being around Michelle Wie for the same phase of her career that Ko is now entering. "This girl's impressive." Leadbetter said of the already ranked No. 4 player in the world, as she heads into her first year of fully exempt status on the LPGA Tour. "You just hope they don't push the burnout button."
They are pushing buttons, though, playing the change game the same way Lydia plays golf. With no fear.