The Loop
LaVar Ball suggests Tiger Woods, others sold themselves short financially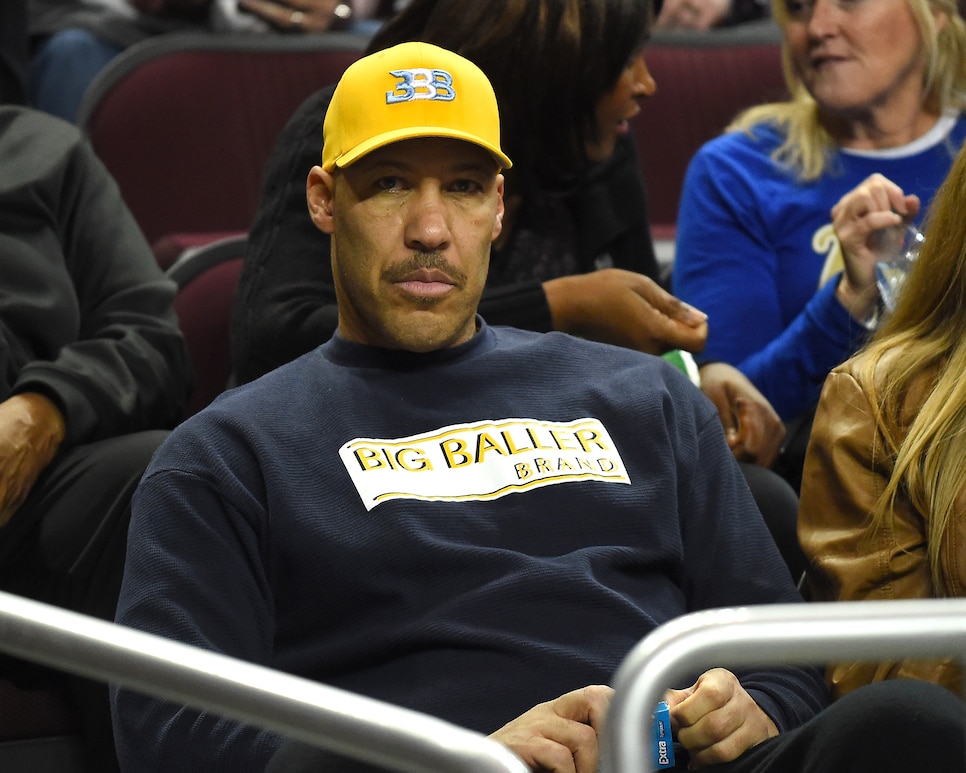 LaVar Ball, patriarch of the Big Baller Brand created for the three talented basketball players he fathered, has no filter when discussing, well, just about anything.
He is on record as saying that the opening figure for a shoe contract for his three sons—one of whom, Lonzo, is expected to be the first- or second-pick in the NBA draft—is $1 billion.
Nike, Adidas and Under Armour already have passed on Lonzo, ESPN's Darren Rovell reports.
"In his meetings with all three companies, LaVar insisted that they license his upstart Big Baller Brand from him. He also showed the companies a shoe prototype that he hoped would be Lonzo's first shoe," Rovell writes.
"Just imagine how rich Tiger [Woods], Kobe [Bryant], Serena [Williams], [Michael] Jordan and LeBron [James] would have been if they dared to do their own thing. No one owned their own brand before they turned pro. We do, and I have three sons, so it's that much more valuable."
Let's just stipulate that Tiger has done well enough for himself. Woods' earnings averaged $100 million annually in an eight-year stretch from 2002 through 2009, according to Ron Sirak's research for Golf Digest, and he has earned in excess of $1.4 billion.
Imagine, as LaVar Ball said.