The Loop
LaVar Ball pulls sons from Lithuania, cites problems with coach in most predictable story of 2018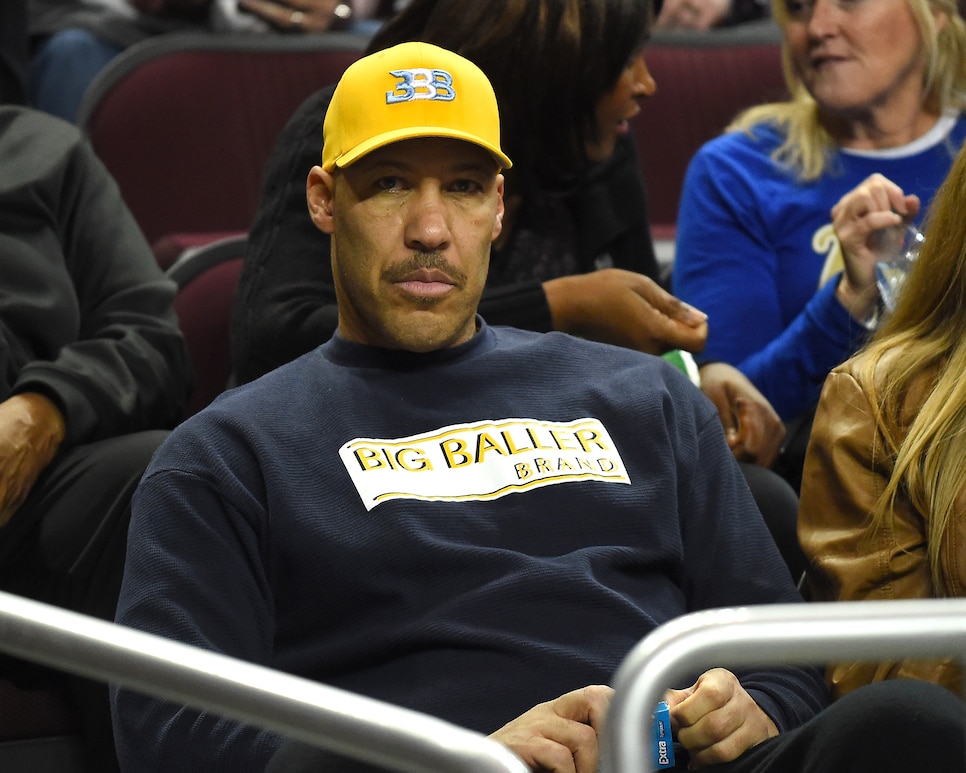 Sports are society's greatest theater for the simplest of reasons: We never know what's going to happen. There are, of course, some caveats to this rule, those instances where we know exactly how the story will play out. Such as New York Yankees fans drooling over themselves when they acquire a new star, only to turn on said star by mid-April. Or the U.S. men's national soccer team failing to reach whatever low expectations are placed in front of them. And we'd be remiss in failing to mention LaVar Ball making a complete ass of himself at every turn.
To catch you up to speed in case you've been living your life, the Big Baller patriarch brought his sons LiAngelo (a.k.a the one who got caught shoplifting in China) and LaMelo (the non-shoplifter but also not the one who plays for the Lakers) to a minor-league basketball operation in Lithuania this winter. Well—and we hope you are sitting down—things didn't go so smoothly in the eyes of LaVar, who pulled his kids from the team with two games remaining. Why are they taking their ball and heading home?
"We're not going to waste our time," Ball told journalist Donatas Urbonas. "Coach ruined everything and he'll have to pay the price that Melo is not coming back."
If that sounds familiar, it's because it is. Ball has levied that charge at coaches from Chino Hills High School, UCLA, even the freakin' Los Angeles Lakers. A wise man would study such a canvas and recognize the common denominator in this equation. Alas, LaVar is no wise man, and, frankly, he probably doesn't know what "common denominator" means. (And if that sounds harsh, we're talking about a man who claims he could have beat Michael Jordan in his hey-day. Let the records show Ball averaged 2.2 points in his only year at Washington State in 1988, the same season His Airness averaged an NBA-best 35 points per game.)
With their European endeavor over and LiAngelo and LaMelo failing to do anything of note, the Balls turn their attention to the NBA Draft. LaVar is set to host workouts for LiAngelo since, well, since he's not considered a prospect and hasn't been invited to league pre-draft showcases. But rest assured. While sports continually deliver the unexpected, you can expect LaVar to turn said workouts into a circus.