News
Latrobe Country Club sans Arnold Palmer: 'It's difficult, no doubt about it'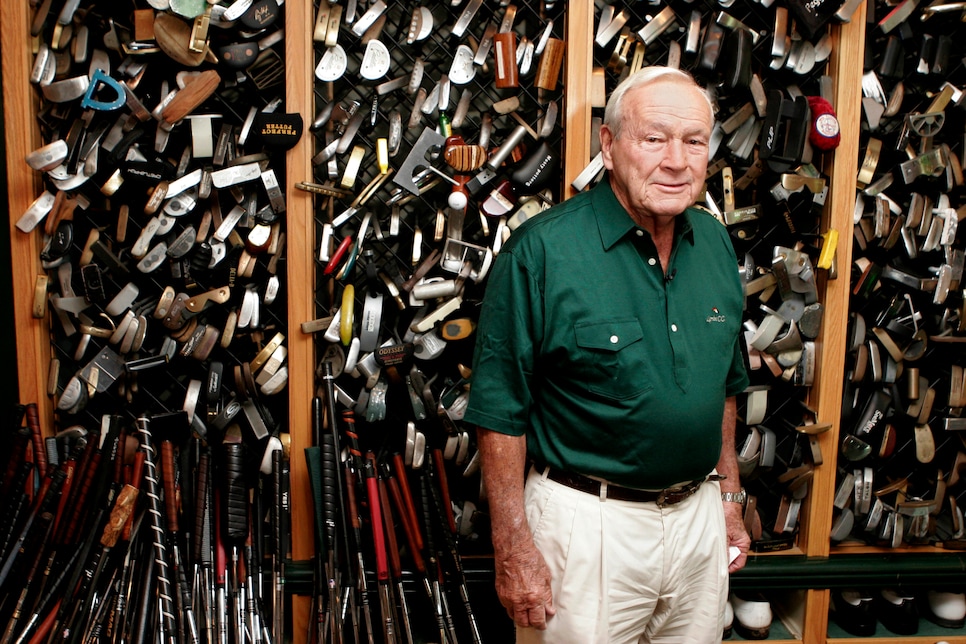 Stories of interest you might have missed…
Arnold Palmer's Latrobe Country Club, sans Arnold Palmer, has a void to which its members are having a difficult time adjusting, Gary Santaniello writes in the New York Times, on the eve of the club's annual Kickoff Classic to start the golf season.
"Referring to Palmer's absence, [Brian] Miller said, 'It's difficult, no doubt about it.'
"Palmer purchased the club in 1971, and as club president, he had a parking spot next to the clubhouse entrance. When members saw his golf cart, they knew he was somewhere on the property.
Now, said Dr. Barbara Wang, a member for five years, 'You go around the corner, and he's not going to be there.'"
Wesley Bryan going from outside to inside ropes at Augusta National
Wesley Bryan, a South Carolina native who now lives in Augusta, Ga., an eight-minute drive from Augusta National, will now be competing in the Masters, a tournament to which he previously knew so well as a frequent spectator over the years. Bryan qualified by virtue of his victory in the RBC Heritage last week.
"Because the Masters has always been such a big part of his life, Bryan didn't feel out of place showing up two weeks ago as a patron," Scott Michaux of the Augusta Chronicle writes. "He attended the first round on Thursday to follow his good friend Russell Henley, who qualified at the last minute with a victory in Houston.
"'I went on Thursday to watch a couple buddies play and enjoy the old concession food,' said Bryan, who claimed he eats 'half of everything' on the menu but is partial to the peach ice cream sandwiches. 'It was an eight-minute drive down the road for me so it wasn't like I had to make a long trek to get here. There were a few guys who recognized me, so that was pretty cool. Outside the ropes a few people came up to say hi. It was really weird.'"