Equipment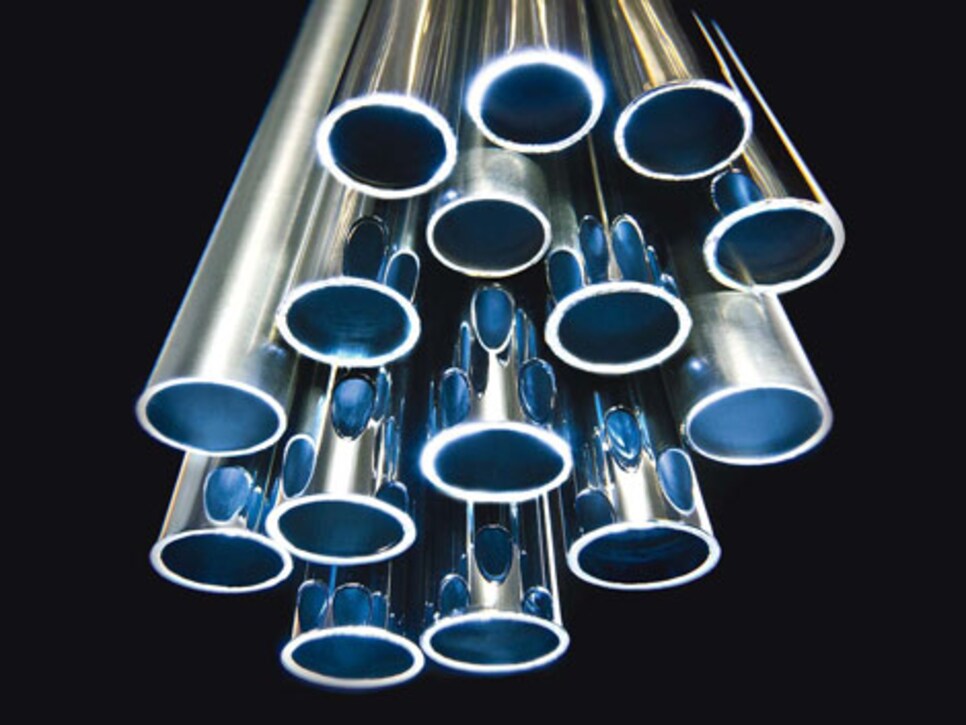 About 85 percent of the guys on the PGA Tour have in their irons or wedges a shaft that essentially hasn't changed in 28 years: the True Temper Dynamic Gold. Unlike graphite shafts, whose design possibilities are limitless because of the combinations of fibrous materials that can be used and how they can be oriented, steel is a homogeneous substance that has uniform properties in all directions. From this simplicity comes its consistency to manufacture and to play. Still, one question remains: Can the steel golf shaft get any better?
"From a design standpoint we've got most of the bases covered," says Graeme Horwood, vice president of engineering and R&D at True Temper." The main thing left to do is go lighter, which might mean experimenting with metals other than steel."
The lighter metal shafts can be made, the larger the pool of golfers who might play them. For control, tour players typically use shafts that weigh 120 grams or more, but manufacturing innovations have produced steel shafts that weigh 80 grams or less. One company has experimented with prototypes as light as 40 grams. "There's less vibration-dampening in lightweight steel," says Marty Jertson, a design engineer for Ping, "so the real challenge is to make it without it feeling harsh."
Ping and Nippon have developed the idea of iron shafts with ascending weight. Long-iron shafts are built light for maximizing speed and bridging the tempo gap between hybrids and long irons. The shafts grow progressively heavier in the short irons for control.
"To some, graphite doesn't give enough sensory interaction with the clubhead," says Mark Pekarek, who has custom-fit more than 20,000 golfers at Green Grass Clubfitting in Illinois. "There's no rule that says you need a certain swing speed to use steel."
If the pros used lighter shafts, how far might their iron shots go? We might know even before the next generation gets on tour.
[Ljava.lang.String;@46f6c5cb
1. The tip section of the True Temper GS75 is designed to increase the ball's peak trajectory ($23, truetemper.com).
2. The Nippon 999GH can ascend from 98 grams in the 3-iron to 109 grams in the pitching wedge ($149, nipponshaft.com).
3. The SMT Smooth Steel features a stepless design ($14, smtgolf.com).
4. The mass and radius of each step is reduced proportionally in the KBS Tour ($25, kbshafts.com).
We sent a single-digit handicapper to Stony Hill Custom Golf in Connecticut to test 17 steel shafts with the same 6-iron head. The circles here represent how far, straight and tightly grouped the shots were for five of the shafts. Although all were labeled stiff flex, each shaft had a different flex profile, says Jeff Sheets, vice president of research and development for Golfsmith. Using a clamp and a frequency analyzer, Sheets measured the flex of each shaft in four sections: the butt (under the grip), upper (just below the grip), middle and tip to show why each performed differently. He assigned a number to the relative flex of each section (3=stiff, 2=mid, 1=soft). Our golfer found his ideal flex profile. A local fitter can run the same test for you.