The Loop
On the Saturday after Christmas, the weather was so mild that a couple of courses in our area reopened. Joe, Mike B., Todd, and I played at Candlewood Valley Country Club, about 20 minutes from where we live. The greens were fast and the fairways were fairly dry, and the course was so crowded that we had to stand in line at the first tee, even though we had a tee time: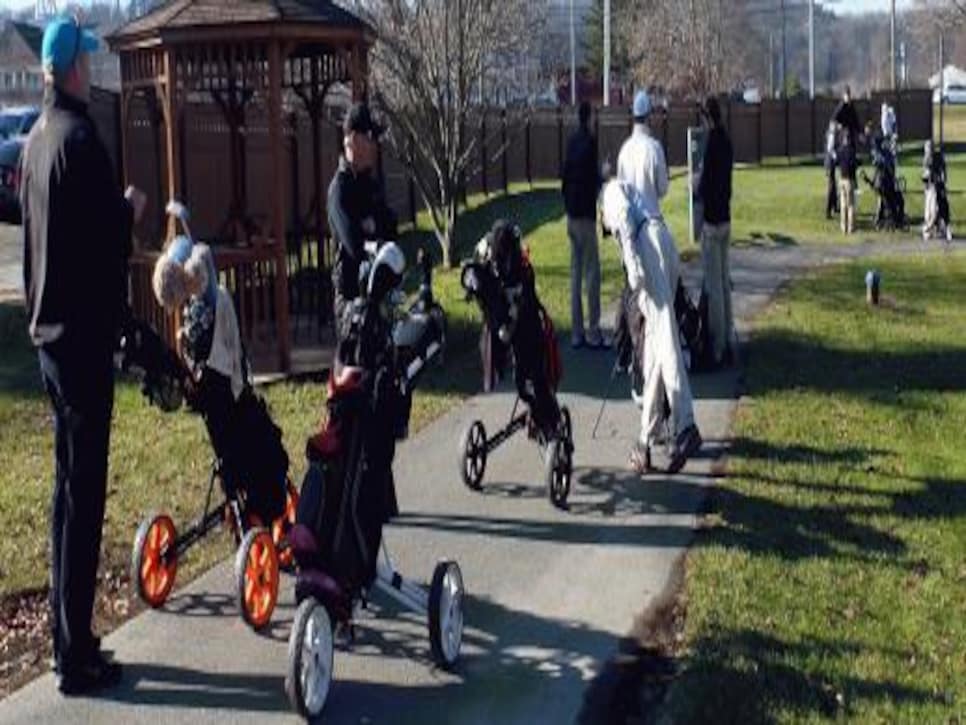 As you can see in the photo below, three of the four of us own Clicgear pushcarts -- in different color schemes, so that we can tell them apart. Now that the Sunday Morning Group is shamelessly pursuing corporate sponsors, I can say that we would be happy to field-test any Clicgear prototypes or accessories or anything else that anyone at Clicgear or anywhere else might be interested in shipping to us. Is anyone listening?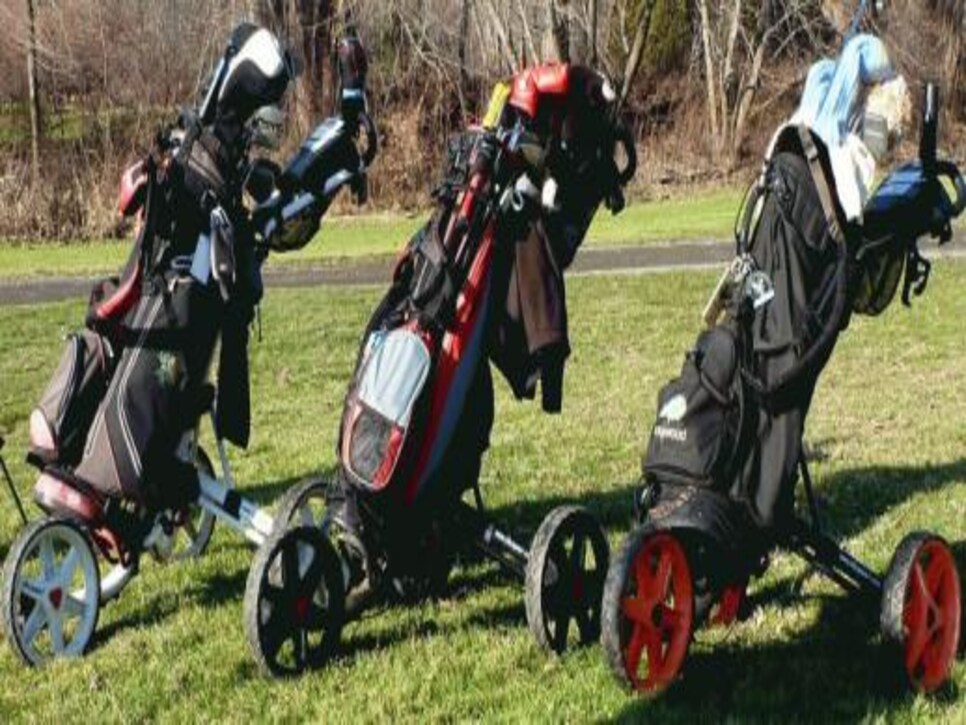 Mike had to go to a party with his wife that evening. To maximize his golf time, he had persuaded her to pick him up at the course on the way to wherever they were going. (He planned to leave his own car in the parking lot, and retrieve it on the way home.) That was smart, but he still didn't get to play all 18. Here he is, in the lower right-hand corner, trudging back to the clubhouse to meet his wife, with three holes still to play: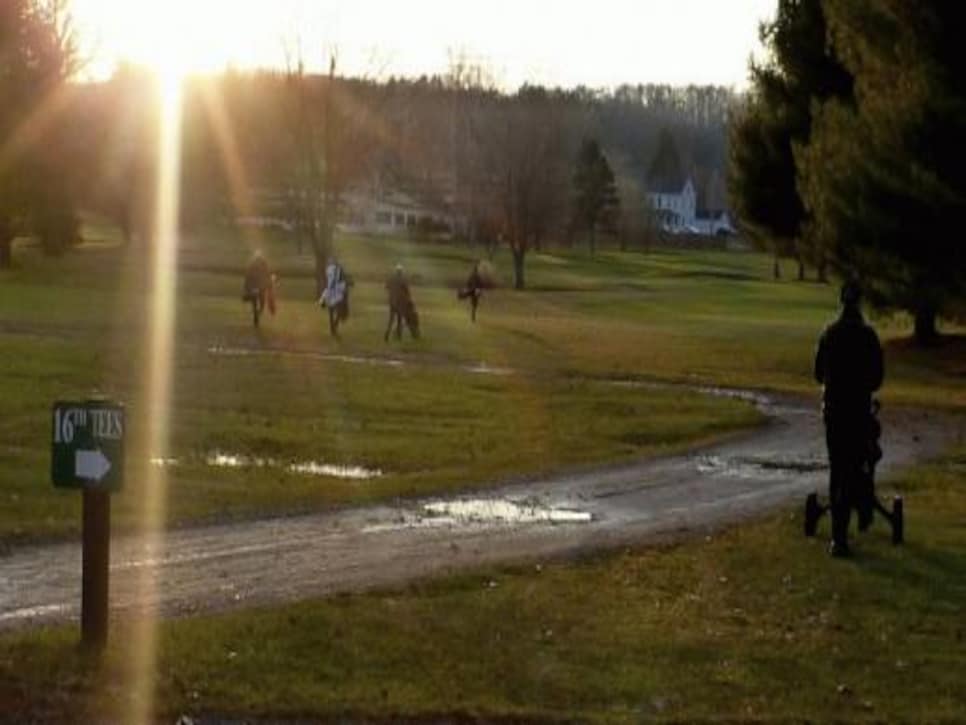 It rained during the night and the following morning, and that tiny bit of mildly unpleasant weather was enough to make almost everyone except us decide to say home on Sunday morning. There were nine of us, and when we teed off, beginning at 9:03, we had the course essentially to ourselves. At the turn, we ran into these guys, who showed no sign of being bothered by the weather: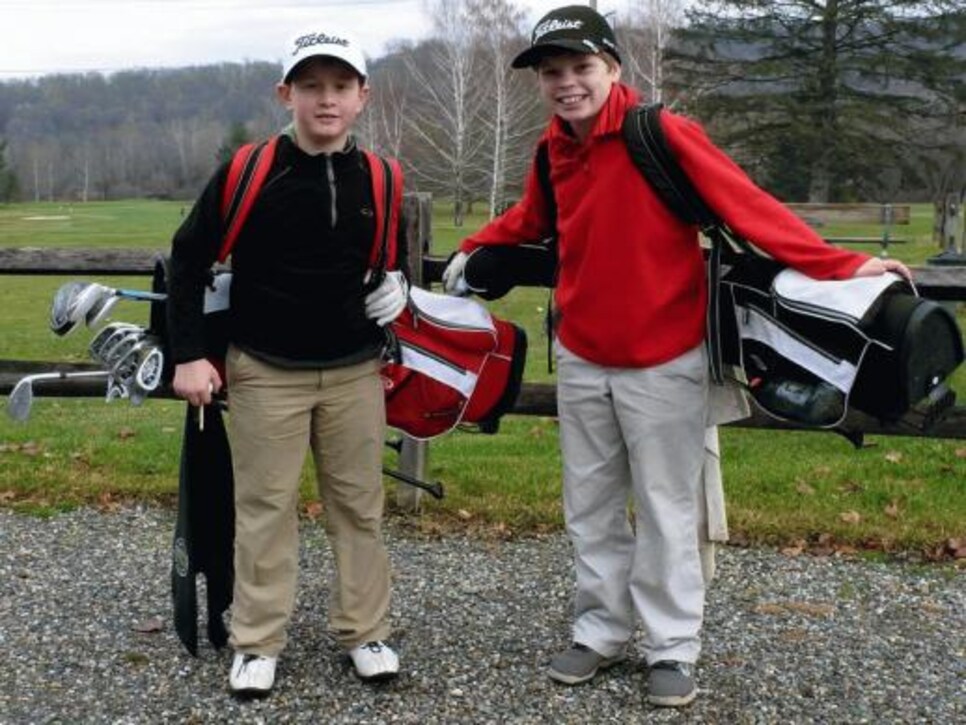 We saw them again later, too: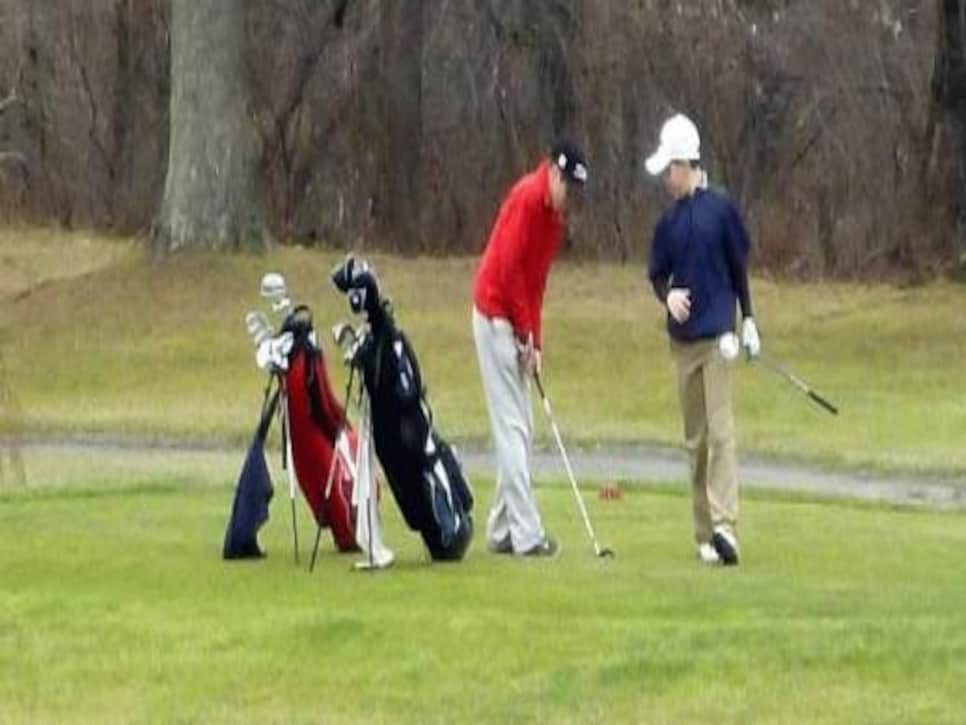 They were too young, too well-dressed, and too well-behaved to be mistaken for members of our group, and they appeared to have had better luck than we have had at working a sponsorship deal with Titleist, but I admired their obvious disdain for weather forecasts. Or maybe they were orphans, and had nowhere else to go. Anyway, we finished in no time, then went to lunch at the Cookhouse: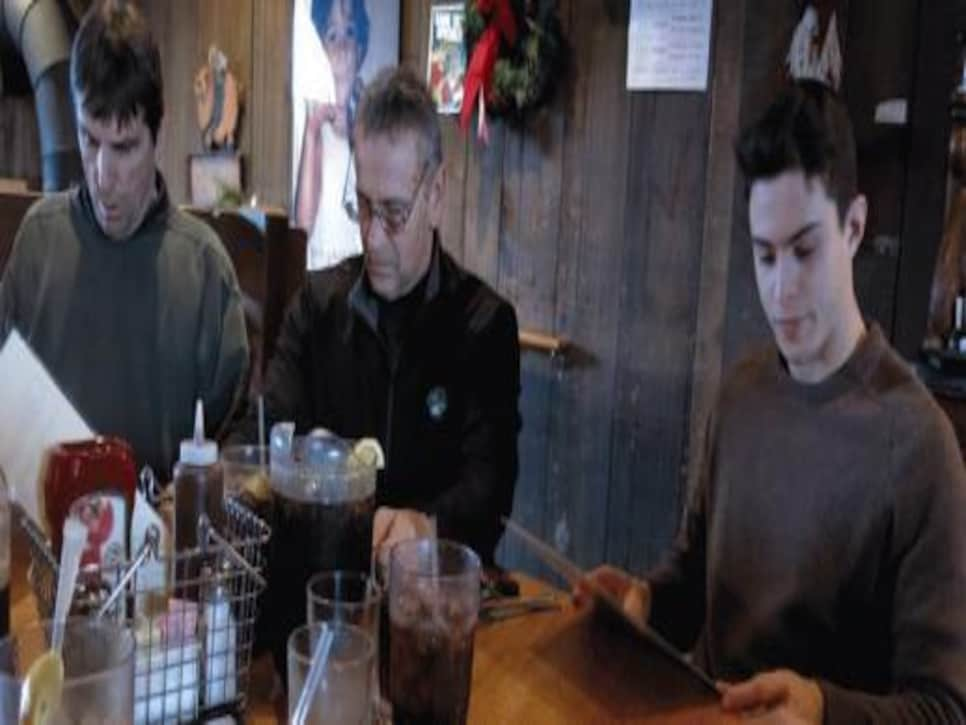 The Cookhouse is where we used to eat back during our winter bowling years, before we discovered that a few golf courses in our part of the country stay open right until spring, as long as they aren't covered with snow. In fact, our primary adaptation to climate change, so far, has been eliminating bowling -- a plus.