The Loop
Out With The Old: Last-minute equipment tweaks common, even at majors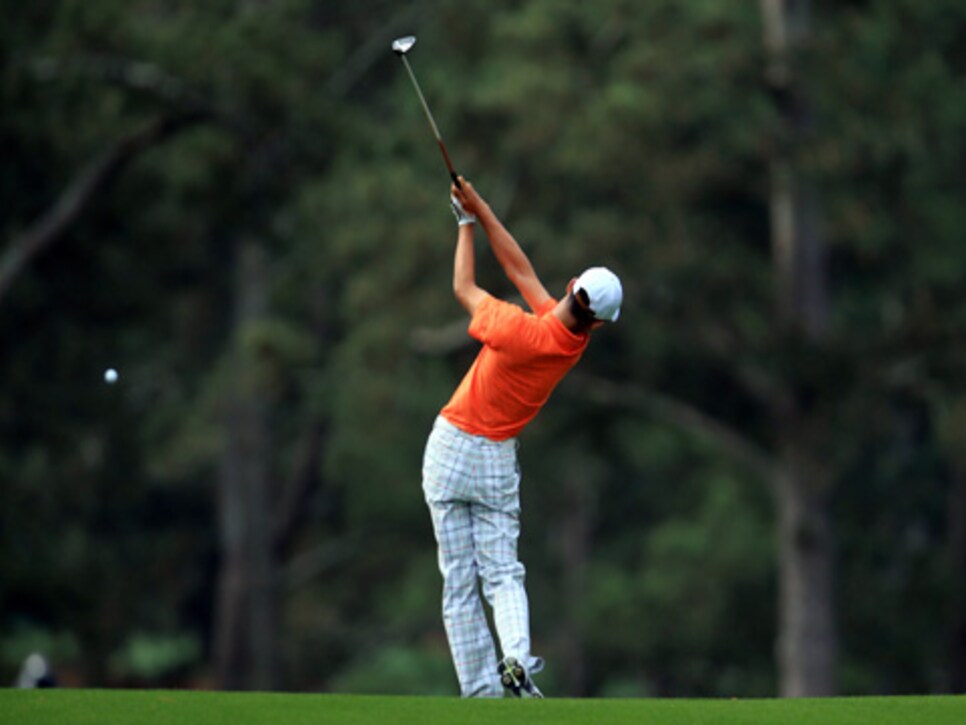 Draw it up: Tianlang Guan played two new fairway woods. Photo by David Cannon/Getty Images
You might think players would be reluctant to make equipment changes at the year's first major. But the challenges of Augusta National (the need for a right-to-left tee shot, firmer-than-normal turf, greens that are more receptive to higher shots) had several players making changes or tweaks.
Adam Scott had a new driver, changing from Titleist's 910D3 driver to the newer 913D3. Scott kept the same specs, including 9.5 degrees of loft and a Graphite Design Tour AD DI-8X shaft.
Lee Westwood recently tried a Ping Scottsdale TR Anser B putter, 38 inches long. For the Masters, Westwood was back with the TR Scottsdale Shea he'd been using, at a conventional 35 inches.
Tianlang Guan [above], 14, tested a Callaway X Hot 3-wood and 4-wood in Augusta before the tournament. The 3-wood was 43 inches with 14.1 degrees of loft. The 4-wood was 42 inches with 17.1 degrees of loft. Guan liked that he could draw the clubs, so he putt hem in his bag
Tiger Woods added a Nike VR_S Covert 3-wood, preferring the way he could turn the ball right to left with it.