The Loop
Last Chance: Pinehurst For Free!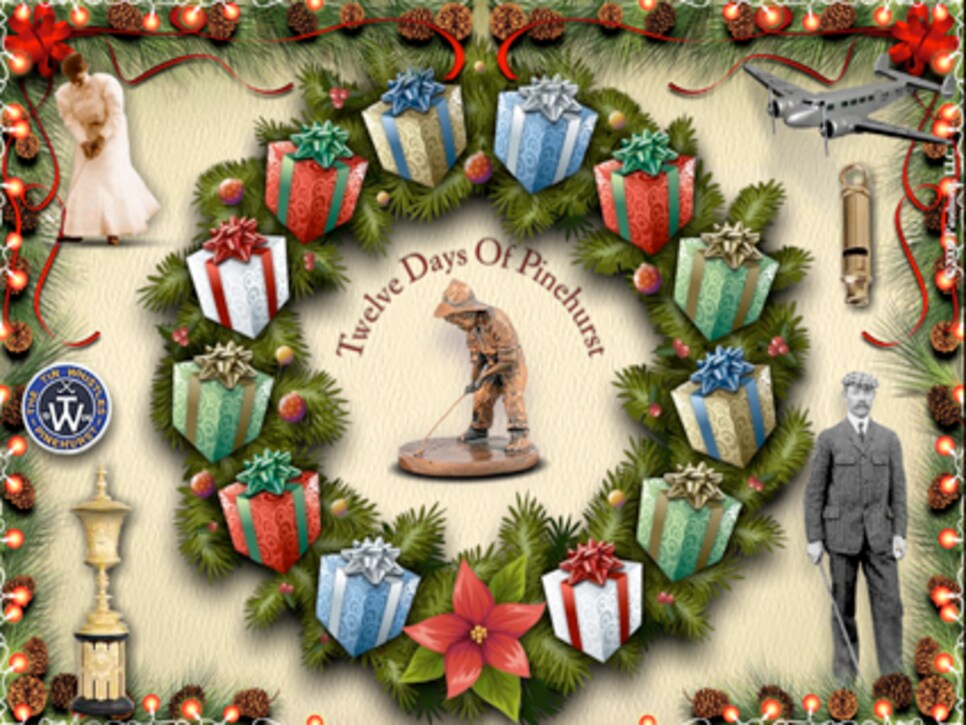 From Joy Sabolek of Fayette City, Pa.: My husband, Tom Sabolek has planned a trip for 20 guys every year for about 20 years. The craziness starts as soon as golf season ends. My phone starts to ring off the hook with questions about airfare, who's rooming with who, what courses they're playing, etc. After all these years he has it down to a science with an itinerary and numerous meetings before the big day. He comes home exhausted but with a great tan and some hilarious stories. They might not tell him they appreciate him, but I see how hard he works to make their week go smooth and I dread the coming November and the beginning of another trip-planning season. He really deserves a trip where he can relax and do nothing but golf.
From__ Beth Parolisi of Rye, N.H.: I'm sending this entry not only to nominate a dear friend, but to nominate one of the most organized, intelligent and fun-spirited buddies-trip planners out there. Matt, the finalist for the buddies-trip contest would not be complete without__Barbara Berwick. Barbara has been planning our trip down to Pinehurst for the past six years. Barb selflessly gets the job done: lodging, rental cars, tee times, scoring, daily skins, impromptu glow-ball tourneys. You name it, she does it. All we have to do is show up. Please help our group make Barb's dream come true on Pinehurst No. 2!
And from__ Bill Cooper __of Pt. St. Joe, Fla.: Meet our trip planner nonpareil:Roy Griffin. After eight years, Roy's adeptness at herding our feline-tendencied group has resulted in his new moniker: "Royocity" (aka "Detailocity", "Analocity", Minutiaeocity"). Replete with laptop and green eyeshades, Roy handles the mundane with aplomb, the tedious with alacrity. Plus, he putts like Crenshaw on steroids. 2010 brings the Auld Grey Toon of St. Andrews, but rumors already abound of "practice" junkets to Pinehurst and the RTJ Trail-warmups before Roy plans our assault on Scotland again. We wouldn't trade Royocity Griffin if you spotted us two travel agents and a CPA a side.
Thank you for all of your entries and interest in this contest. It was designed to give back to the givers of the game. To treat the trip planners like they treat their contingent. Once we have them in the comfy confines of North Carolina, Finch and I will pick their anal brains (admittedly an odd combination of words) for some tips to pass on to the readers of Golf Digest in the annual Buddies Issue, scheduled for December.