The Loop
Larry David talks about being moody on the golf course, the controversial Seinfeld finale and the awful New York Jets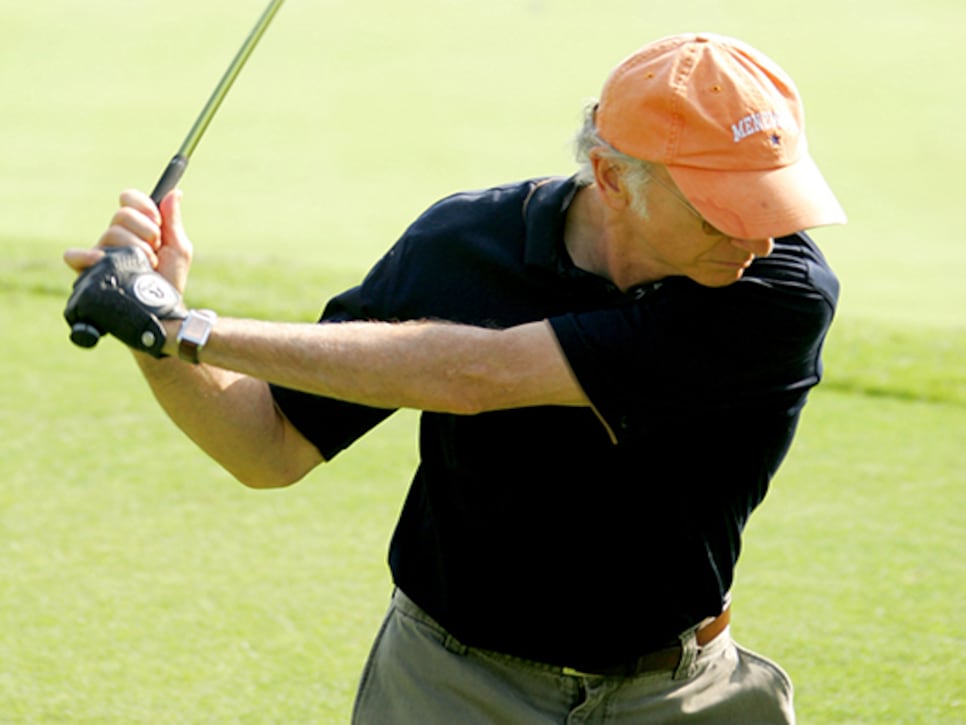 Bill Simmons interviewed David for a recent BS Report podcast, and David offered some quintessential Larry David-esque golf wisdom:
-- "Playing well makes you play poorly."
-- "Last weekend I was playing great, then I tried to match what I was doing and I REALLY fell apart. It was awful."
-- "I'm not good company on the golf course. I'm intense, I'm focused and I'm not all that charming...I'm so moody."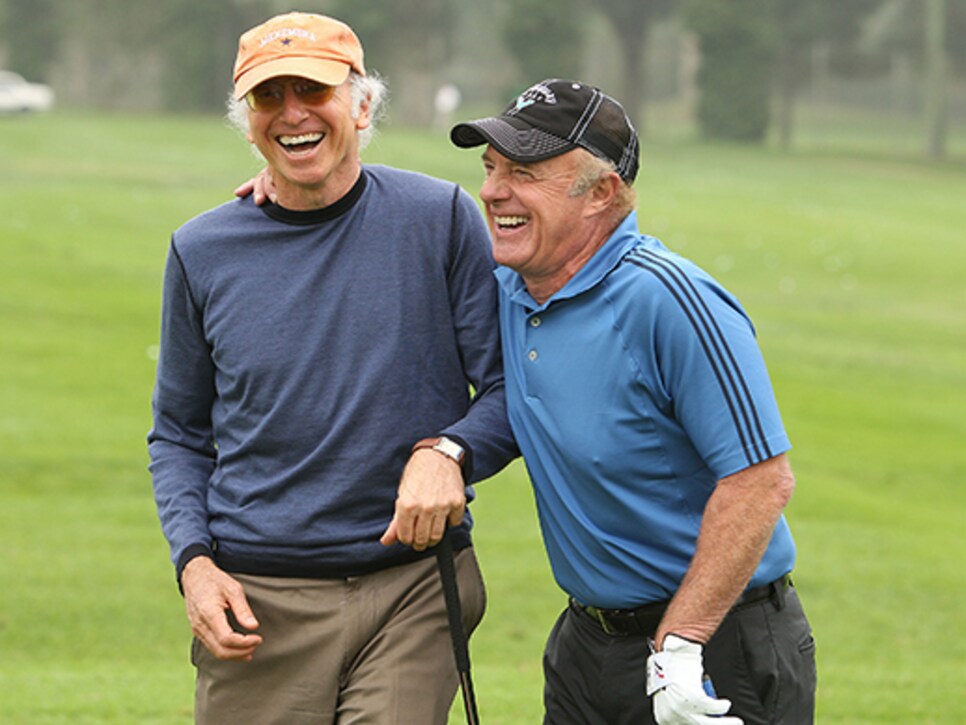 David seems quite charming to us!
David also talks about that widely disliked Seinfeld finale: "I got so much grief from the Seinfeld finale, which a lot of people intensely disliked, that I no longer feel the need to wrap things up."
And, of course, Simmons and David wrap up their chat by talking about the awful New York Jets: "Good luck with your Jets," says Simmons, "I hope you lose this weekend." "Ugh, I hope so, too," says David.
A tormented soul, on the golf course, in the workplace, and as a sports fan.