The Goat
Larry David pulled a Larry David over a bucket of golf balls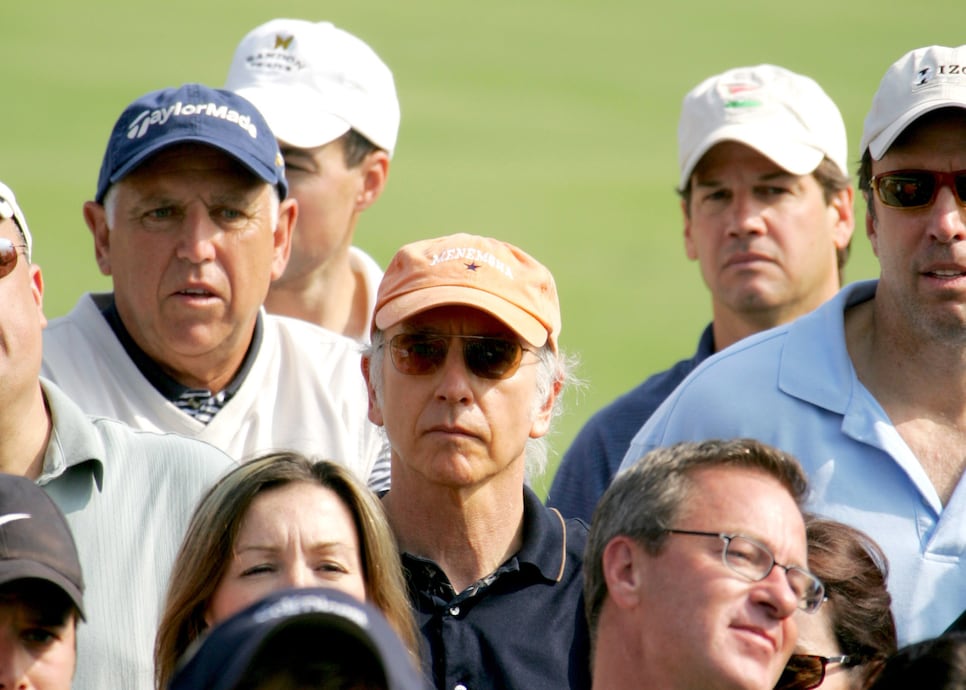 There are three constants when it comes to life: death, taxes and Larry David bitching over inconsequential things.
The first two we'll all experience at one point or another, but seeing the third and final one in the flesh is an experience to treasure for the rest of eternity. It's like seeing the Great Wall of China or the New York Jets not embarrassing themselves.
The Curb Your Enthusiasm lead, Seinfeld creator and Hannah Montana guest-star was either workshopping a new complaint or truly griping over having to break a $20 bill and pay $11 for a bucket of balls instead of an easier $10. Either way, we're grateful for the story from Simon Rex—go watch Red Rocket—on the "We Might Be Drunk" podcast.
It's a perfect encapsulation of Larry David at his peak. The 74-year-old is in his complaining prime, and we're all the better for it. He's not wrong either. Why not make it $10? That $1 isn't keeping the course alive and it's more of a nuisance (for the buyer and the seller) than anything else.
The core tenet of the Larry David objection is that he's never incorrect about society's woes. It's just always over the least significant thing imaginable.
Thanks to Larry David for fighting a good fight. If he needs a dollar back, we'll be happy to send him one.