The Loop
Langer looks to be getting over thumb injury
SAN FRANCISCO -- Staying as trim as he ever was, working hard to keep his game in shape, Bernhard Langer seemed like he could slow the march of time that inevitably intersects with an athlete's career.
Until this season, that is.
Langer has had a difficult time regaining his form since a March surgery to repair torn ligaments in his left thumb. "The surgeon made it sound pretty simple -- we can take care of that, you'll be back on tour in eight weeks," Langer said. "It was healed after eight weeks, but then I developed arthritis in those two joints. It's been an uphill battle ever since."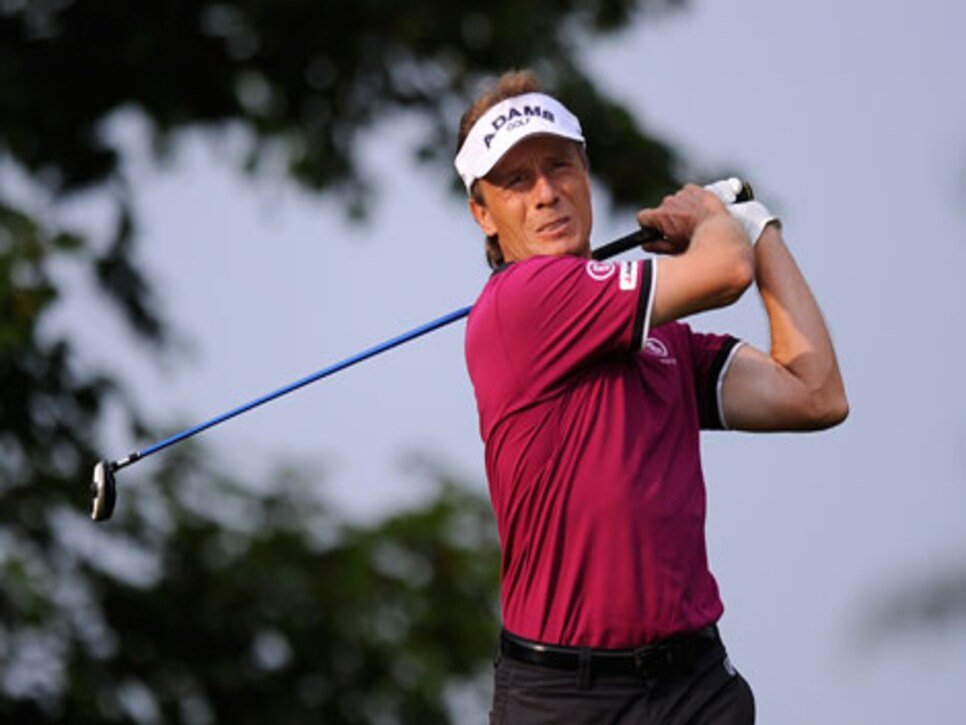 Photo by Patrick McDermott/Getty Images
That's why Langer's 68 Friday at TPC Harding Park in the second round of the Charles Schwab Cup Championship was so satisfying. It boosted Langer to T-4 going into the weekend, only one stroke behind leaders David Frost, Michael Allen and Fred Couples.
Langer is also on the mend from a left-knee problem that cropped up during the British Open. He also had pain in his left ankle, issues that could stem from hiking in the Alps prior to the British Open.
But it is the thumb that has been the bigger hurdle. At first he couldn't practice as much as he liked. Then, because of ongoing pain, he altered his swing. "I think I was casting the club a little bit, trying to pick the ball," Langer said. "Every time I took a divot, it hurt. I probably got into some bad habits, and it took me a couple of months to realize what's going on, to try to work my out of that again."
He has adapted to the situation, although the pain has not gone away. "I feel like now I'm not scared," Langer said. "I know it's going to hurt on certain shots, but I'm going after the ball. I just take the pain. It goes away after 10 seconds -- not like a toothache that's constant."