1956-2023
Lance Ten Broeck, who once played and caddied in the same PGA Tour event, has died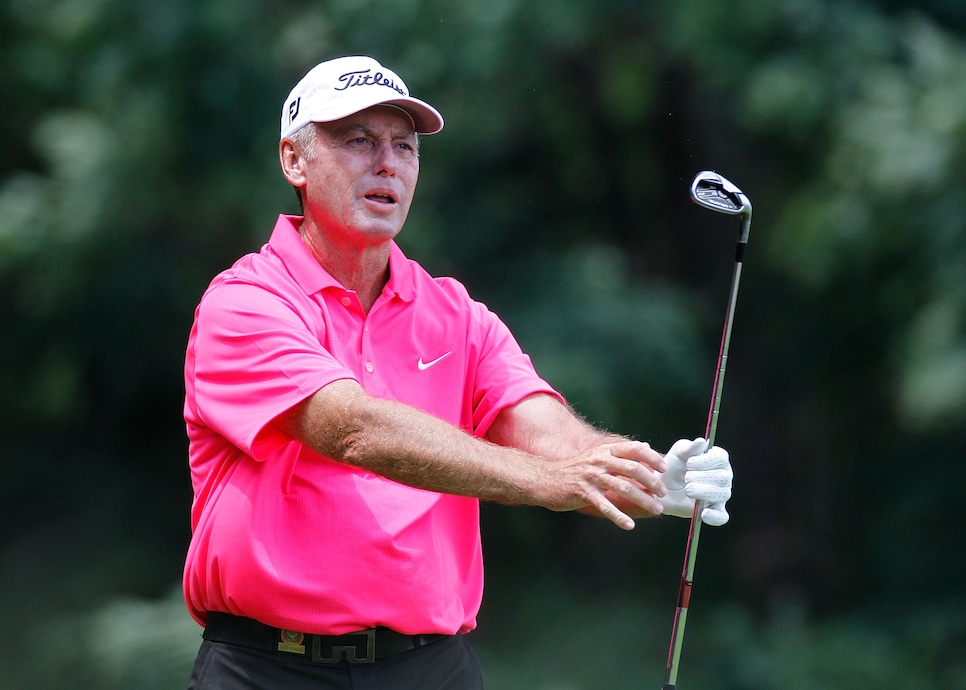 Lance Ten Broeck was the antithesis of the stereotypical buttoned-down professional golfer, more a character than a conformist. He was a free spirit known as Last Call Lance, a journeyman PGA Tour player who morphed into a tour caddie.
Ten Broeck, 67, died on Sunday of organ failure, according to Craig Dolch's story in the Palm Beach Post, which noted that he had been battling health issues for two years.
He played 355 official PGA Tour events without an official victory, though he won the Magnolia Classic in 1984. The tournament now known as the Sanderson Farms Championship was an unofficial PGA Tour event then and played opposite the Masters. He also won the Illinois Open Championship the same year.
He earned just shy of $800,000 on the PGA Tour. His best tour start came in 1991, when he finished second in the Chattanooga Classic. He had 11 top-10 finishes on the PGA Tour, and one top 10 in 30 starts on the PGA Tour Champions.
Among the many tributes paid to Ten Broeck was this from Ernie Els:
Ten Broeck, who played college golf at Texas, was struggling to make a living playing on the PGA Tour, so in 1999 he turned to caddying when friend Jesper Parnevik hired him for the Greater Greensboro Chrysler Classic (now he Wyndham Championship). Parnevik won that week.
"Lance, yeah, he's still on the bag," Parnevik said after his victory. "I told him after the first round, yeah, you get one more chance. And he did all right the second round with 63, but he almost got fired on the third with 67. But he'll get another chance on the bag."
Ten Broeck was best known for playing and caddying in the same event, the Valero Texas Open in 2009. He caddied for Parnevik in the morning and when a spot opened up in the afternoon wave, with no alternates on site, Ten Broeck stepped in to fill the void. He was eligible to play by virtue of his tour status for having made more than 150 PGA Tour cuts.
With borrowed clubs, shoes, a glove and golf balls, he shot a one-under 71, a better score by one than Parnevik had that morning. The following day, using a different set of borrowed clubs, he shot 72 and missed the cut by two shots.
"It's something I always wanted to do," he said after the second round. "I don't think anybody's ever done it before, caddy and play in the same PGA Tour event. So I was happy I was able to do it this week. I wasn't going to pass that up.
"I played with a different set today than I did yesterday because the set I used yesterday, they're Richard Johnson's, and he has to use those this afternoon, so I couldn't use them, so I had to get another set. So it was a little difficult actually."