The Loop
Laird adjusts schedule with sights on Ryder Cup
KAPALUA, Hawaii -- Scotland's Martin Laird is rearranging his summer schedule to compete on the European Tour in hopes of qualifying for the Ryder Cup team that defends the cup this fall at Medinah CC near Chicago.
"I haven't decided quite yet how many tournaments, but I'm going to go back and try to show Jose Maria [Olazabal, the European captain] and the other guys that I'm not just hanging out here in America expecting a pick or hoping for one," Laird said Wednesday at the Hyundai Tournament of Champions. "I know I have to earn it, and I want to show that I want to be on that team and that I'm good enough, if not to earn it on points, then to warrant a pick."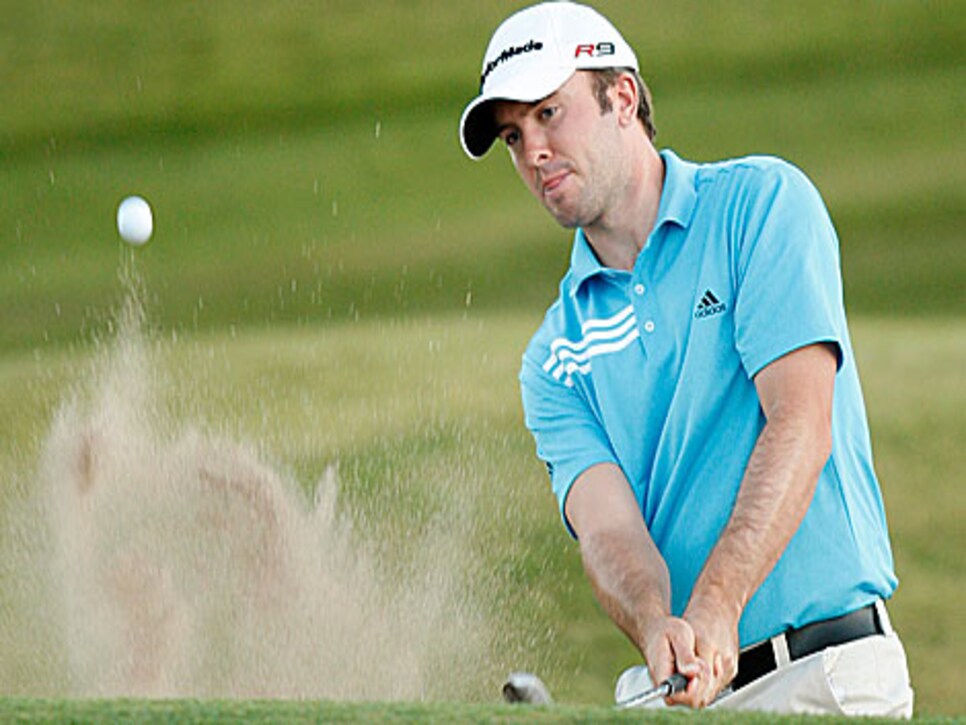 Laird, 29, who lives in Scottsdale, Ariz., accepted an affiliate membership to the European Tour this year specifically to try to qualify for the Ryder Cup. He had to wait until the start of the year to join, meaning he has missed four months of collecting points. European Tour members can qualify via the money list or a world points list. Olazabal also gets two captain's picks.
U.S. captain Davis Love III has four picks after his eight automatic qualifiers are determined via PGA Tour earnings.
The Hyundai Tournament of Champions at Kapalua Resort's Plantation Course is Laird's first chance to get on the board. He qualified for this winner's only event, the PGA Tour's season-opener, by capturing the Arnold Palmer Invitational.
"Obviously I'm going after the world ranking points and not the European Tour money list, which is why I can afford to play over here the first third of the year," said Laird, who won't compete in Europe until May at the BMW PGA Championship at Wentworth Club in Surrey, England. "I've missed four months already, so that will be tough. I'm going to have to play really well to make that top 10. I have 8 months as opposed to a year to make it."
Not only have the other hopefuls had a head start, but there are a lot of legitimate candidates. Laird, who was a European Tour member in 2010, has no illusions about his chances, even as he plans to add the Scottish Open, Irish Open and French Open to his slate. And that could be just for starters.
"You look at the potential team, you can go down the list 20 guys who have a legitimate shot at making the team," he said. "It is a stacked team and stacked all the way down about 20 guys, and you look at the list and you can't say there's isn't a guy who doesn't deserve to be on that team. It's as hard to make that team as it's ever been. But I look forward to the challenge; it's a big one."
Follow on Twitter: [@DaveShedloski
](http://twitter.com/daveshedloski)