Touring Pro: Lady Antebellum's Charles Kelley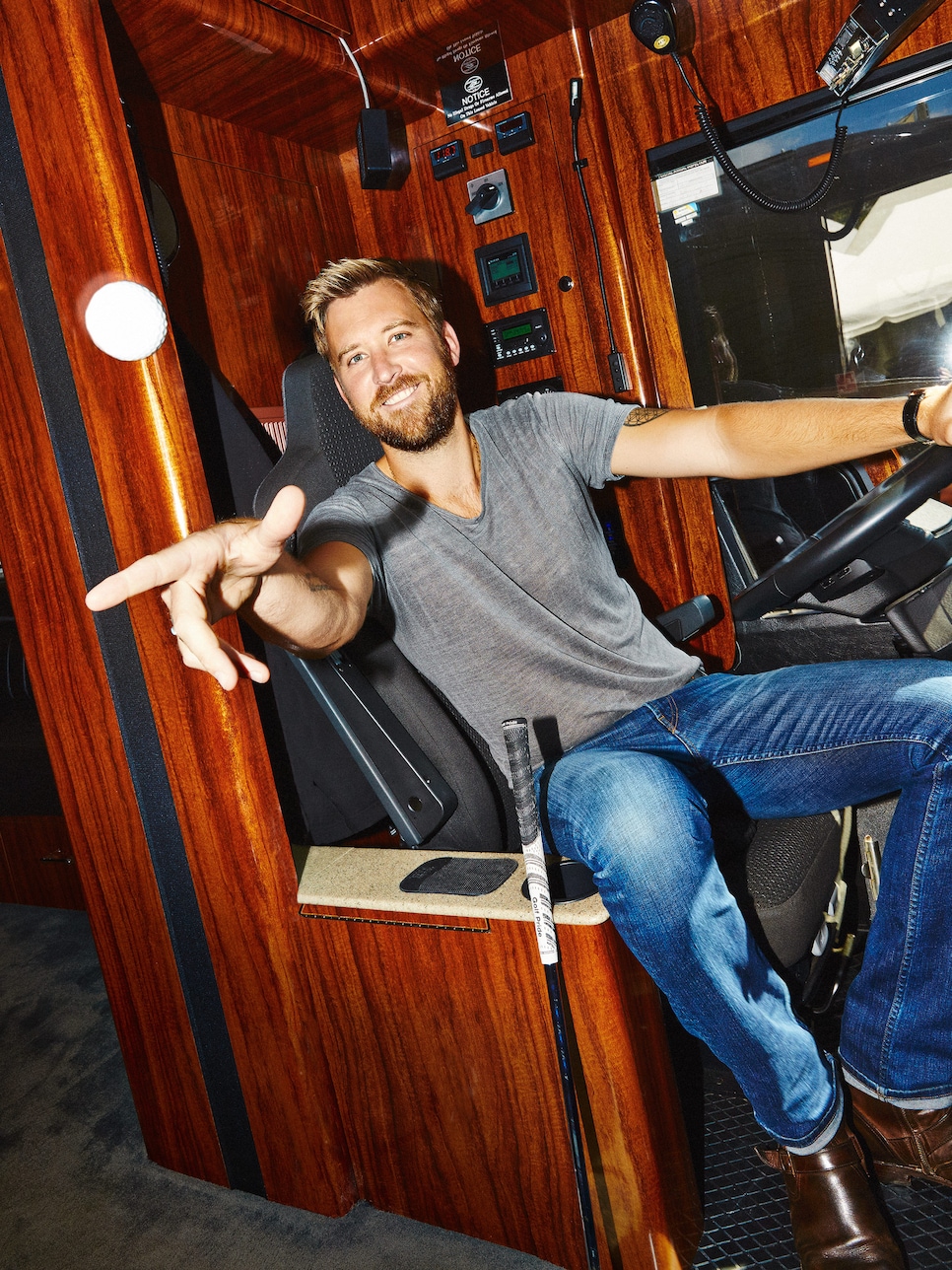 MY PASSION FOR GOLF CAME BEFORE MUSIC. I grew up in Augusta. My oldest brother, John, is 10 years older than me and played golf at Wake Forest. He was an amazing junior golfer, so my brother Josh and I idolized him. We got into golf really early.
I WAS A PRETTY GOOD GOLFER. At 10 I won the Future Masters. At 11 I won the North & South championship at Pinehurst. And then when I was 12, I got my first set of drums, and music became the focus. I use that as an excuse. My golf game just got crappy.
I'VE BEEN LUCKY ENOUGH to have played Augusta National four times. I never got invited growing up. We played the course next to it, Augusta Country Club. No. 12's green at Augusta National abuts No. 9's fairway at the country club, so we used to hit golf balls over there as kids. It was really horrible to do and rude. I also worked the range two years during the Masters.
THIS IS MY "I'M DONE WITH THE GAME STORY." I played in this Georgia State Golf Association tournament. I was 15 playing against a bunch of 18-year-olds, and I was even par going into the 17th. Then I hit four shots out-of-bounds and made a 14. Driving home, I swore I was never going to play competitive golf again.
TEEING OFF IN A TOURNAMENT is tougher than doing a concert in an arena. First off, you're shaking. You don't want to hit anybody. When I played the AT&T Pebble Beach National Pro-Am, there are people on each side of No. 1 watching you tee off. It's just nerve-racking. You don't want to embarrass yourself. But when I get on stage, I've done it a million times. I'm so comfortable and confident.
I PLAY A LOT WITH [SINGERS] Darius Rucker and Jake Owen. I played Augusta with Jake and saw him shoot 72.
MUSIC ON THE COURSE is a little distracting to me. Nathan Followill [Kings of Leon drummer] plays it, but I never have the heart to tell him to turn it off. You know, maybe coming from Augusta, I'm a little more traditional. I like some of the courses that let you wear T-shirts, but I'm big on a golf shirt, tucked in, belt, the full works. We still have some traditions, and I think it's a good thing to teach a kid to come out, dress the part, feel sharp, and go out and play well.
A COUPLE OF DRINKS WILL LOOSEN YOU UP, because the worst thing in golf is thinking too much. At the AT&T, I was so nervous that I had to start each morning with a bloody mary. And I'd have a drink or two at the turn.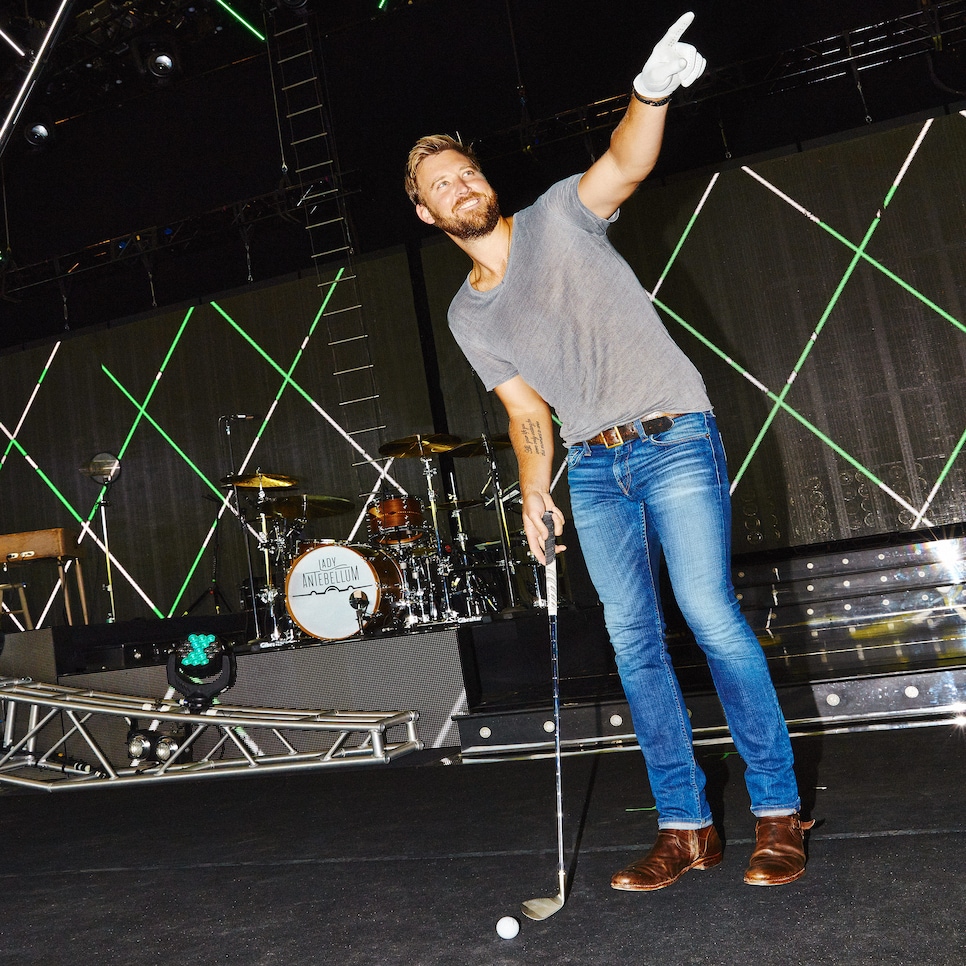 I'M A 5-HANDICAP. My lowest round was 69 in college at the University of Georgia's course. It was one of those random rounds. My best round ever was a 72 at Winged Foot. I hit maybe two fairways, but I pulled off some crazy shots, like around trees to five feet.
NO MATTER IF I HAVE A DAUGHTER OR SON, I'm going to encourage them to play golf, because those are the best memories I have of hanging with my father.
Interviewed by Sara Garmezy
Charles Kelley / Age: 34 / Resides: Nashville / From: Augusta, Ga.
Noted: Singer/guitarist for country music's Lady Antebellum. Brother Josh also is a famous country artist. Played competitive golf as a junior, including winning the Future Masters 10-and-under age group in 1992. Older winners that year included Charles Howell III and Lucas Glover. Graduated from the University of Georgia in 2004 (finance). He and his wife, Cassie, are expecting their first child in February.