The Loop
The lack of golf amenities in this $195 million estate is alarming
The Palazzo di Amore, a Beverly Hills creation of real estate investor Jeff Greene, is going on the market for a record $195 million. The property sits on 25 acres, has 53,000 square feet of living space, and includes things like a full-size movie theater, bowling alley, 128-foot reflecting pool, a tennis court, and a Turkish-style spa.
Not bad, but where are the golf amenities? If I'm going to pay that kind of money for a house, you've got to at least give me a practice putting green!
Apparently, Mr. Greene, who made a fortune betting against subprime mortgages (his name comes up in Michael Lewis' well-known book chronicling the build up of the credit and housing bubble, The Big Short), isn't a big golfer. He failed to include any golf features on the otherwise spectacular property that took eight years to build and has been renting for $475,000 a month.
But just look at this estate: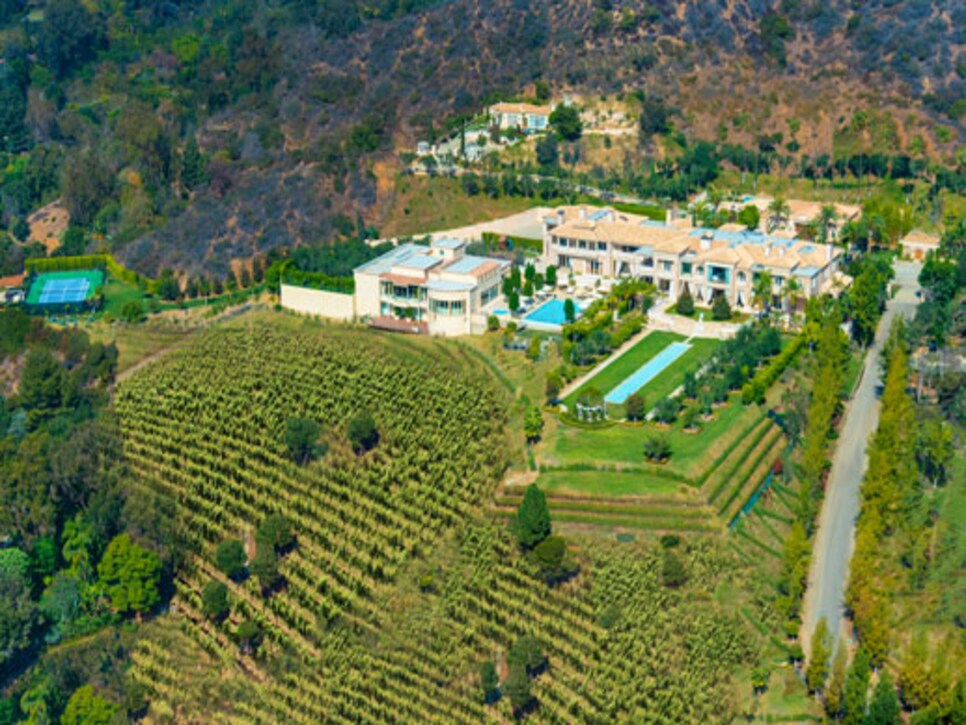 There's plenty of room for a putting green, a driving range and probably a few holes if you make one minor change. Who needs their own vineyard, anyway?