The Loop
Five questions with Bonaventure Discount Golf's L.D. Waters
L.D. Waters and his family have run Bonaventure Discount Golf, just off the Bobby Jones Expressway in Augusta, Ga., since 1955. He answers five questions from __Mike Stachura. __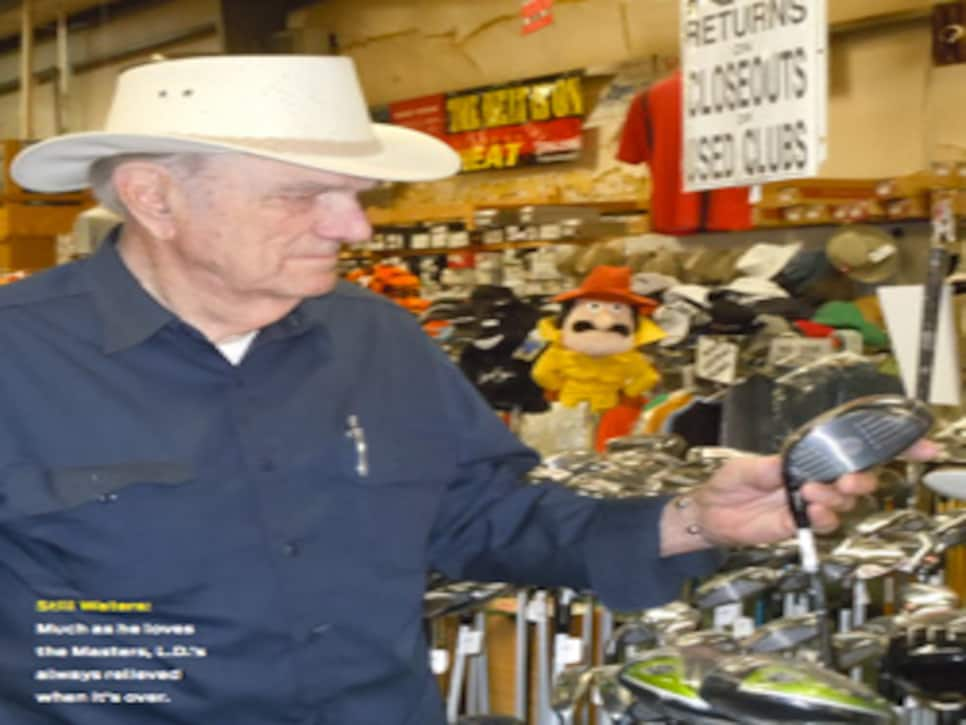 I don't even have to put an ad in the paper that week. They're coming anyway. You cannot move in my store if it rains. They're elbow to elbow in here because they've got nothing else to do. They can't shop, because they can't see what you got.
__Q: Any players stop in? __
There's a few that I've known for a long time that'll come by the store to sit and talk a little. Angel Cabrera has come here every year since his first Masters. He'll bring 20 people with him, and they'll end up buying $10,000-$15,000 worth of stuff.
Shoes are the main thing. I carry about 200 different styles, and they see something they ain't ever seen before, and they'll buy something like that just because they never had seen it before.
Q: How much business do you do?
Well, it's basically like Christmas in April. We do as much in those seven days as we do in December, our biggest month. It's a wonderful thing, and we love it to death, but we're glad when it's over.
Q: What has been the key to making it in golf retail?
With all the manufacturers going to the sporting-goods stores, it's just going to get tougher. The reason I can operate, and the reason big stores won't bother me, is that my business is probably 80 percent trade-ins. They can't operate the way I do, and they don't want to. In a lot of cases we're going to make more on a trade-in than a new club.