Think Young, Play Hard: Kyle Stanley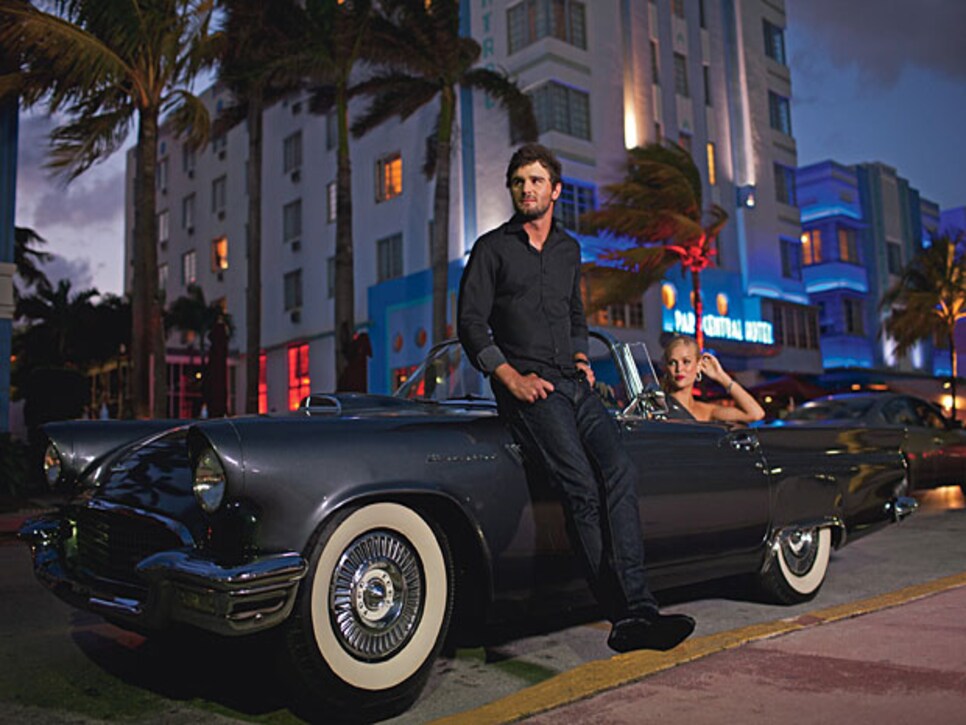 ON LOSING THE FARMERS INSURANCE OPEN (He made a triple-bogey 8 on the final hole of regulation and lost in a playoff to Brandt Snedeker.)
I was crying about it that Sunday night, but I'm smiling about it now. The biggest thing is, I didn't let it define me.
ON WINNING THE PHOENIX OPEN THE NEXT WEEK
I didn't necessarily like that I had a four-footer to win, because I had missed one from a similar length in the playoff the week before, but it was beyond satisfying to redeem myself.
I'm totally different now than I was in college. I went five years where I really didn't have much of a social life. I do things now I wouldn't let myself do in college, like drink Ketel One and tonic with olives stuffed with blue cheese.
ON WATCHING 'THE BACHELOR'
I've been watching since the first episode. I'll throw my dad under the bus, too. He was the one who got me into it. When I was younger, if we missed an episode, we'd tape it and watch it the next morning before I went to school. I like Kacie B--a lot.
ON BEING ONE OF THE LONGEST DRIVERS ON TOUR
I only weigh 170, but I'm very flexible, and my swing has a rubber-band effect. I swing hard at the ball [118 mph].
ON LIVING IN HILTON HEAD ISLAND
I grew up around water in Seattle and used to spend so much time in Hilton Head on weekends while at Clemson. The community where I live now? I'm probably the youngest person by about 25 years. But it's fun for me.
I didn't think I'd enjoy it as much as I do. I think it shows my personality. Follow me!
I can embarrass you in an eating contest. You'd be shocked. I rarely go by a Chipotle without stopping.
ON HIS APPROACH SHOT (the one that spun into the water on the 72nd hole of the Farmers Insurance Open and led to the triple bogey)
After that shot, when I was back home in South Carolina, I took a friend of mine to play Putt-Putt golf. I made an 8 on one of the holes, and she said, "I can't believe you made an 8; there's no water on this hole." Ouch!