Say what?
Is Kyle Shanahan plotting to murder Jimmy Garoppolo to free up cap space? (Kidding. Sort of.)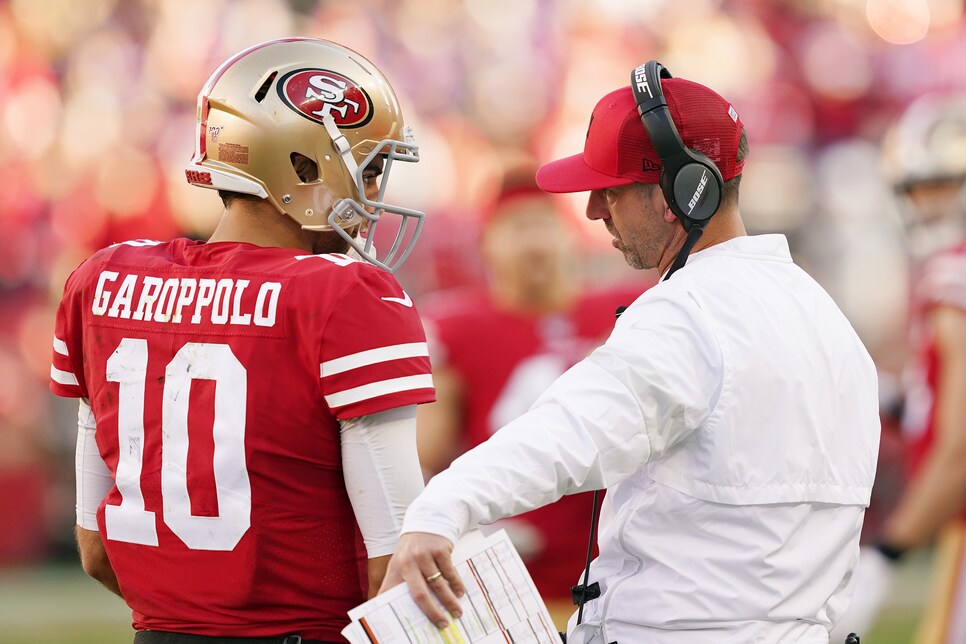 There's always plenty of awkwardness when an NFL team with an established starting quarterback targets another signal caller in the draft. Just take when Aaron Rodgers arrived in Green Bay while Brett Favre was still around—and now this past season when the Packers picked Jordan Love in the first round with Rodgers still very much around (Ah, the circle of life).
But what's happening in San Francisco these days is reaching a whole different level. And 49ers head coach Kyle Shanahan didn't help matters on Monday.
Shanahan was asked about current quarterback Jimmy Garoppolo, who also happens to be one of the highest-paid players in the league, after the team traded up to the third selection in this week's draft, presumably to pick a QB. Specifically, Shanahan was asked if he could guarantee Garoppolo would still have a roster spot come Sunday, and he couldn't have been less specific—or more dark—in his answer.
"I can't guarantee that anybody in the world will be alive Sunday."
OK then. He's not wrong, but wow.
Predictably, that cryptic quote prompted some fantastic responses on Twitter, but none better than this from Barstool's PFT Commenter:
Hey, it would really help the team's salary cap situation. . . Of course, we kid. But Jimmy, you might want to start packing. And maybe keep your head on a swivel. Just in case.