The Loop
Kyle Lograsso's Dream Comes True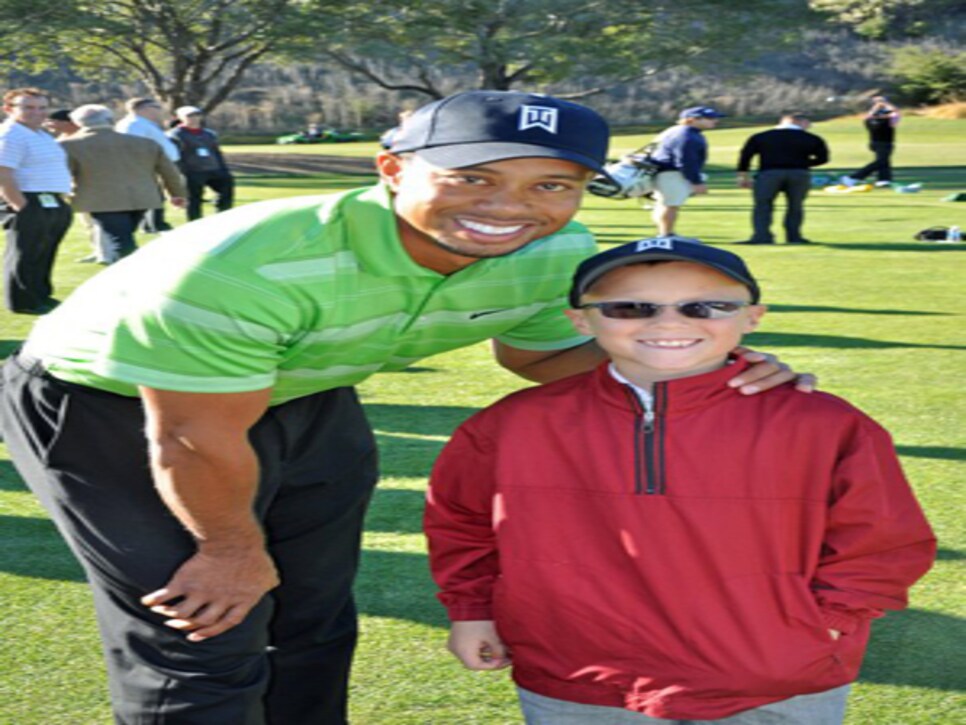 [Ljava.lang.String;@5d450506
Golf Digest wrote about Kyle, his family, his golf game and his dream of meeting Tiger Woods in 2007. Then came HBO's "Real Sports" . . . twice. Ellen Degeneres had him on her show. Greg Norman took the little lefty for a helicopter ride. Kyle threw out the first pitch at a Phillies game and a Yankees game. He's an inspiration for his attitude, and on top of that, he's got an impressive golf game. I was at Kyle's charity tournament earlier this year when he made his first hole-in-one (a 5-iron from 114 yards). Click here for that story.
Needless to say, it has been a wild ride for the kid who won't turn 10 for more than a year.
Yesterday Kyle finally got to meet his idol, a dream he has had since he was 2, mastering Tiger Woods' video game.
Here's a clip on Kyle's meeting with Tiger from a blog post written by Regina, Kyle's mom:
Kyle looked up at us like REALLY?? It was so cute. As he walked onto the putting green, I was trying to hold the video camera but my hands were shaking so bad I am not sure how the video turned out. I just knew that our little guy was so excited and happy in that moment. He met Tiger and stood there on the putting green with him, Hunter and John. Then Tiger said "Let's have a little putting contest!"
This New Tiger is growing on me. I'll let him know by sending him a tweet.