The Loop
Kyle Lograsso Aces His Charity Event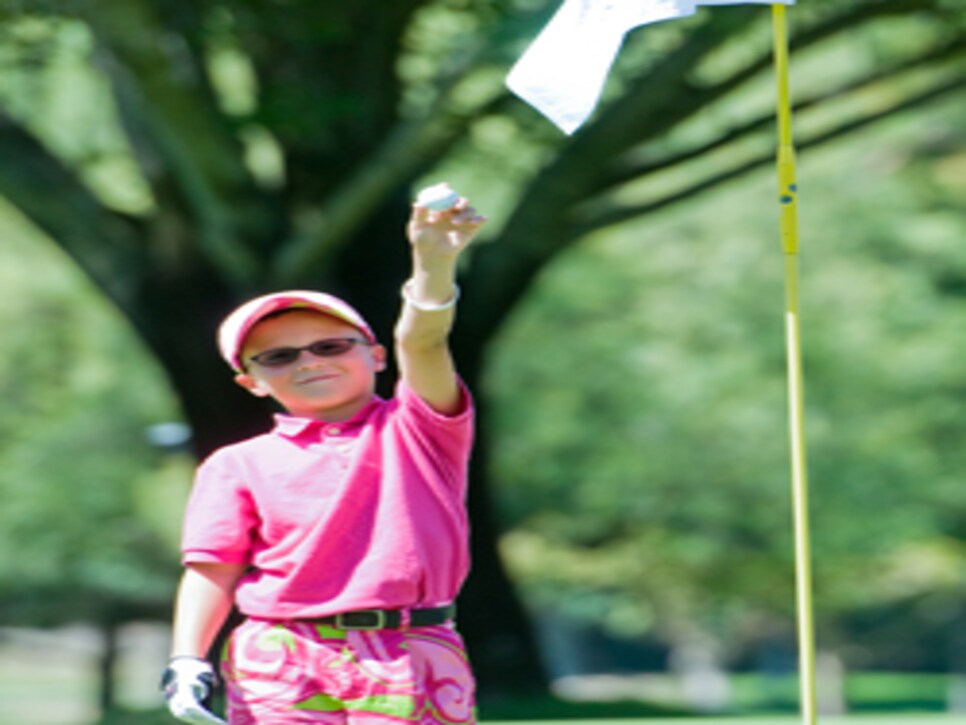 McDowell was putting on quite a show on the driving range of the Pauma Valley Country Club on a steamy September afternoon in Southern California. But the people had gathered for a cause a little bigger than just long drives. This was the day of Kyle Lograsso's charity event (Sept. 13) to raise money to help fight retinoblastoma, the cancer that cost Kyle an eye. (Click here for a previous blog post about Kyle Lograsso.)
There were 100 golfers; they paid $325 each for golf and received breakfast, lunch, dinner and $500 in donated merchandise, including a pair of FootJoy shoes. There were 179 who attended the dinner that night, and the Lograsso family, through the tournament and a silent auction, raised more than $50,000 in what will be the first of more fund-raisers to come.
"We exceeded our expectations," said Kyle's mom, Regina. "We have the opportunity to change lives in such a great way. There's no stopping us now. We're more determined than ever to make a difference."
As McDowell and Kyle were leaving the range, headed to their respective tee boxes for the day--Kyle was setting up at the 114-yard third hole, and McDowell was setting up at the 363-yard ninth hole--Kyle said to McDowell, "I'm going to make a hole-in-one for you."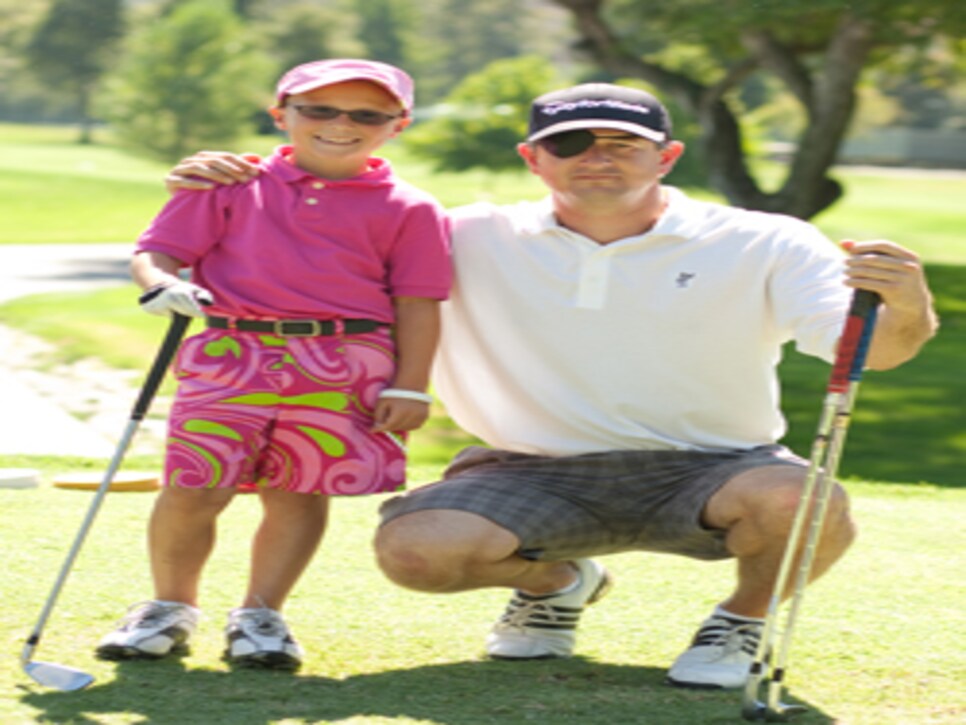 Try swinging with one eye closed. It distorts your depth perception, which will be my excuse for my chunked gap-wedge. Kyle chunked his 5-iron when he hit the shot against our group, but I will give him the excuse of a lady talking in his backswing. When offered a mulligan, Kyle declined. (He's a purist.)
We finished the hole, carded a scramble bogey, removed our eye patches and headed to the next tee. Shortly after hitting our drives using both eyes, our ears were full of roars from the gallery on the third tee--Kyle had made his first hole-in-one in his 8-year-old life.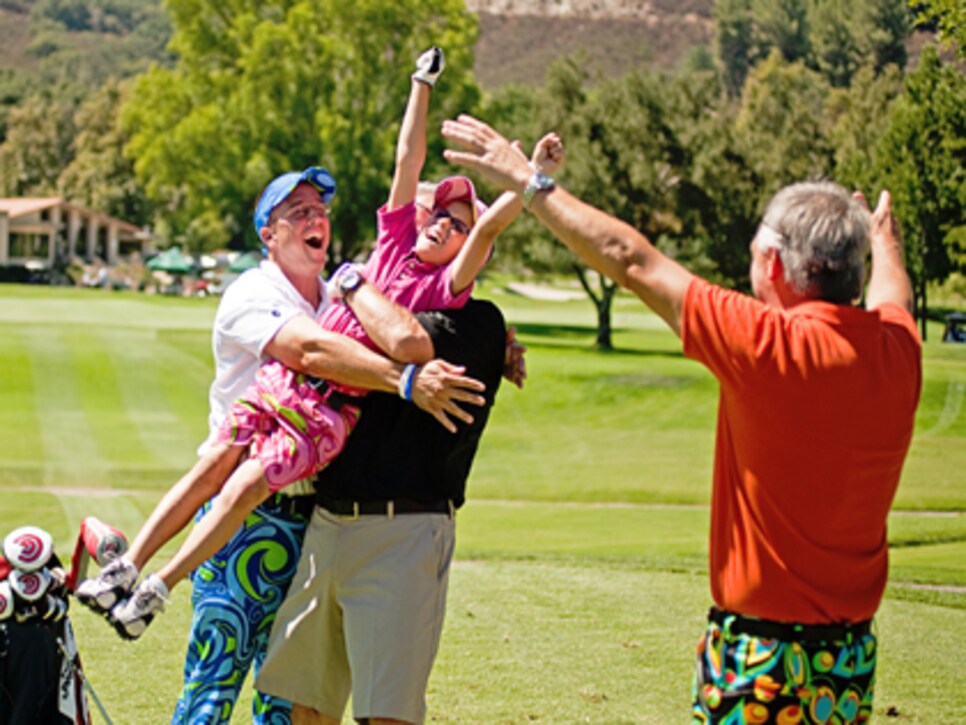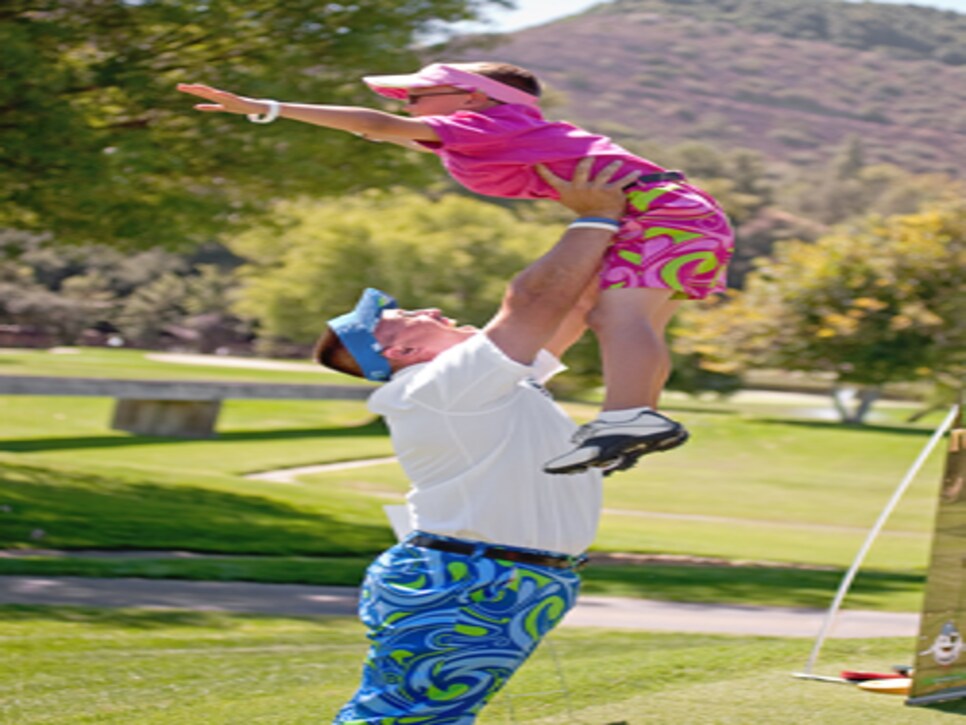 On a warm day filled with nothing but blue skies, good people and positive vibes, there is some unfortunate news to report. A man bid on and won a Jack Nicklaus 1-iron in the silent auction. The winning bid was $500. (Nicklaus had autographed the face of the club.) When Jeff went to hand out the auction items, he realized the 1-iron was gone. Someone who is driving the bus to a very bad place in the after-life stole donated merchandise from a charity golf tournament.
In a classy move, the winning bidder insisted Jeff keep the donation. Jeff plans on reaching out to Nicklaus' people to see if he can arrange for another signed iron.
If you happen to know the cat who committed this crime, I have some thoughts on where we can stick that 1-iron. Yes, he might need an eye patch after we're done with him, but I'm also thinking of somewhere else.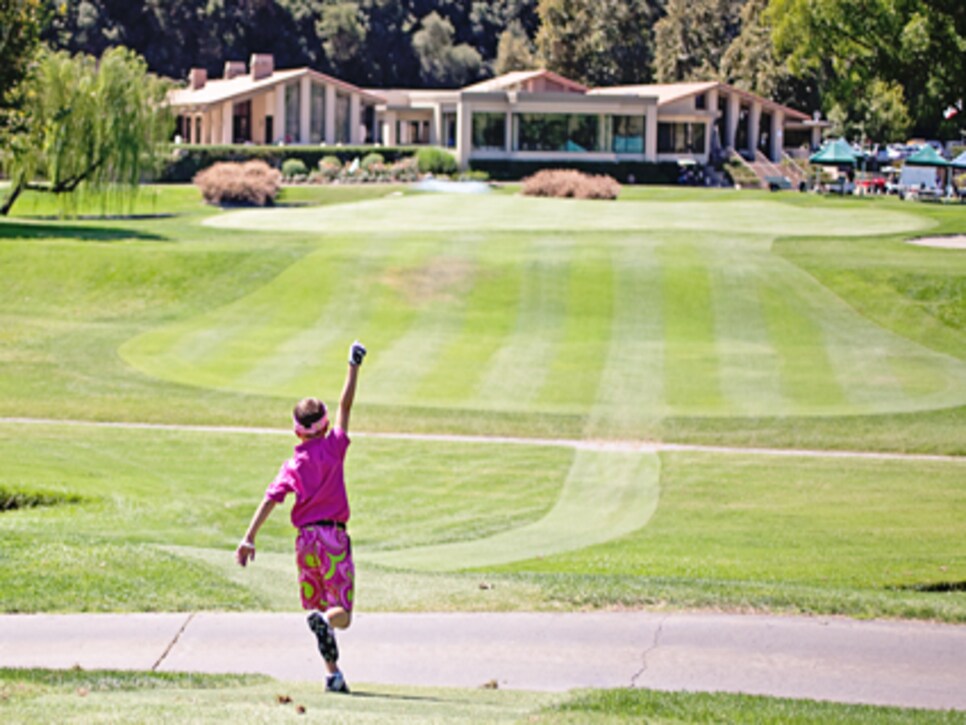 ____**UPDATE (Oct. 1): The blog was passed on to Jack's camp; Nicklaus has agreed to send another signed 1-iron to the Lograssos. __
*(Photographs provided by the Lograsso family.)