The Loop
Kuchar's win at The Players is Greg Turcotte's ticket to golf in Ireland
In order for Matt Kuchar to win the Players Championship and $1.71 million last month, he needed to beat the field, which he did by two shots. But for Greg Turcotte of Lexington, Ky., to win a $9,000 golf trip to Ireland, he needed Kuchar to win with a final score of 13 under par. Such is the reality of fantasy sports—it's a numbers game.
"To be honest, I wasn't thinking about it while it was happening," says Turcotte, who was following the conclusion of the tournament in his car and didn't realize he had become the second winner of __[Golf Digest's Major Championship Challenge](http://www.golfdigest.com/majorchampionshipchallenge)__. Our modified fantasy golf league, which includes the four major championships and the Players, awards six all-expenses-paid golf trips to Ireland. Turcotte was one of 15 people, among the 941 total entries, who picked Kuchar to win the Players. He won the trip to Ireland because he was the only one who had Kuchar's winning score of -13.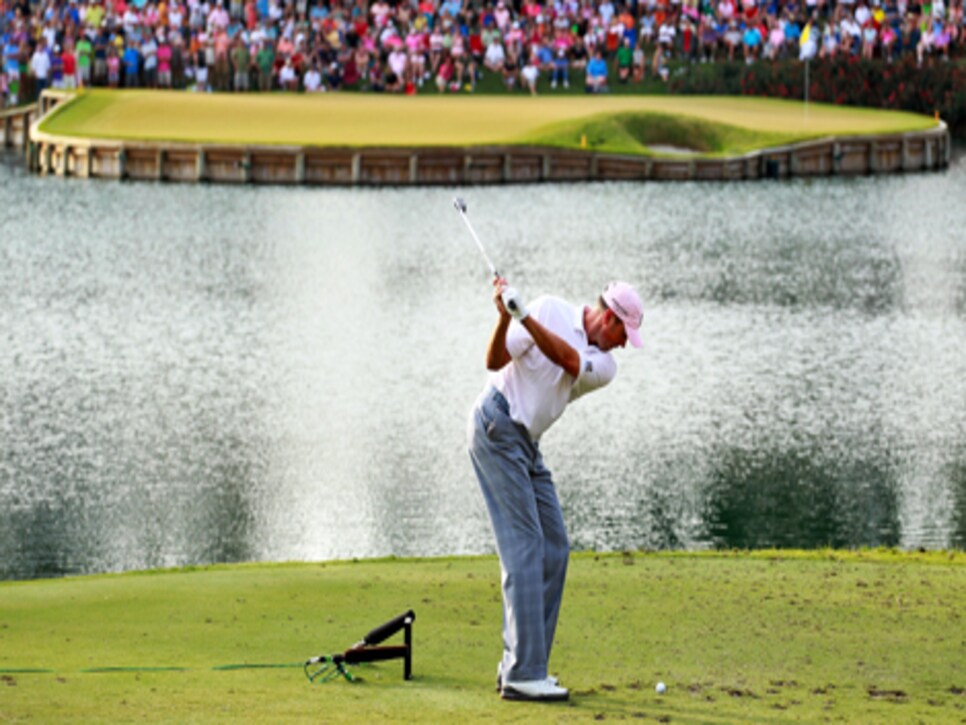 Standing on the famous island-green 17th hole at TPC Sawgrass and leading the tournament by three shots at 14 under par, Kuchar three-putted for a bogey that dropped him to 13 under. And when Kuchar tapped in for a par at the final hole, both he and Turcotte were winners.
"I can't say why I picked Kuchar," says Turcotte, 25, who played college golf at Transylvania University, in Lexington. "I knew he had played well leading up to it but hadn't won. He was due."
Turcotte also had Kuchar in a fantasy league he plays with his friends, "but nothing compares to this. I have never been to Ireland, and it's definitely a trip I couldn't have afforded otherwise."
From the four Ireland-based events hosted by Carr Golf Travel, Turcotte picked the__Celtic Couples Challenge__ in September. But Turcotte admitted that tournament wasn't his first choice. After speaking with his father, an avid golfer, and inviting him to be his guest to the Father & Son Tournament, Carr Golf's flagship event at Waterville, his selfless father made a tough call. "My dad told me I should take Amanda."
[#image: /photos/55ad74faadd713143b4261cd]|||Turcotte.jpg|||
The wise bull passing on valuable advice to the young bull, who recently made the decision to get married. Amanda Meneghetti is Turcotte's fiancee of a few weeks. Turcotte is a wealth advisor, and Meneghetti is a first-grade teacher who enjoys golf, knows the players and appreciated Kuchar's celebration with his wife and kids after the round. As did Turcotte, who asked if Golf Digest could help get Kuchar a letter of thanks for enabling him and Amanda to experience some of the best golf and lodging Ireland has to offer.
Here's Turcotte's letter, and we'll make sure Kuchar sees it:
First off, thank you for being a great ambassador for the game of golf.  We need more positive role models on tour who promote the game and exemplify the many great characteristics the sport provides. The main reason I'm writing, however, is to congratulate you on the big victory! I'm sure it was extra special to win a prestigious tournament in front of your entire family and on Mother's Day. I'm a softy by nature, but it doesn't get much better than when you picked up both of your boys after finishing up on 18.__
**__With the help of your efforts I happened to have a pretty special weekend as well. Thanks to Golf Digest and their Major Championship Challenge, I was fortunate to win a golf trip to Ireland later this year! In picking you and correctly guessing your 13-under winning score, my fiancee will be traveling to the Celtic Couples Challenge this September. It could not have happened at a better time, and to pick any player to thank, it's quite fitting to be you. You were already a favorite of mine, but after this it is quite clear whom I will be rooting for on weekends and at every major from here on out. Have a wonderful rest of the summer with your family, and good luck the rest of the year.  We'll be cheering for you and Team USA while we're in Ireland during the Ryder Cup.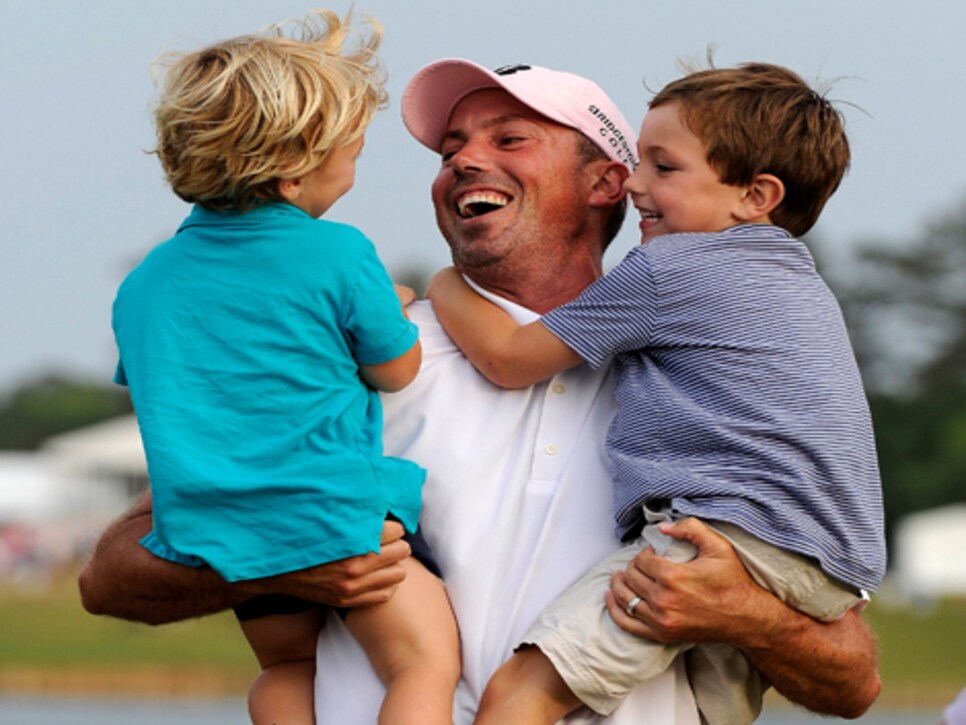 So one man's bogey was another man's bucket-list trip to Ireland. We're giving away another trip at the U.S. Open, British Open and PGA Championship. The person who accumulates the most prize money through the combination of all five majors—including Players Championship—wins a trip (for four) to Ireland.
Enter the MCC here. Make your pick for the U.S. Open beginning Monday, June 11. The deadline to make your pick is Wednesday, June 13, at 11:59 p.m. EDT.
__[Related: Meet Brendan Fehr, who picked Bubba to win the Masters
](http://www.golfdigest.com/golf-courses/blogs/wheres-matty-g/2012/05/this-winner-of-the-major-champ.html)____