The Loop
Kuchar back in the picture at a major
HAVEN, Wis. -- Matt Kuchar's major championship season began under an altogether different spotlight, as a playing partner to Tiger Woods in the world No. 1's much-anticipated return to golf.
The 32-year-old Kuchar was little more than a set piece those first two days at Augusta National. He was an affable player who had admirably dug himself out of obscurity and back to the winner's circle on the PGA Tour, but not someone who figured to make much noise on golf's biggest stages.
Four months later, Kuchar is on the brink of qualifying for his first Ryder Cup team on the strength of a remarkably consistent season, and will head into the weekend at Whistling Straits with a realistic chance at his first major championship.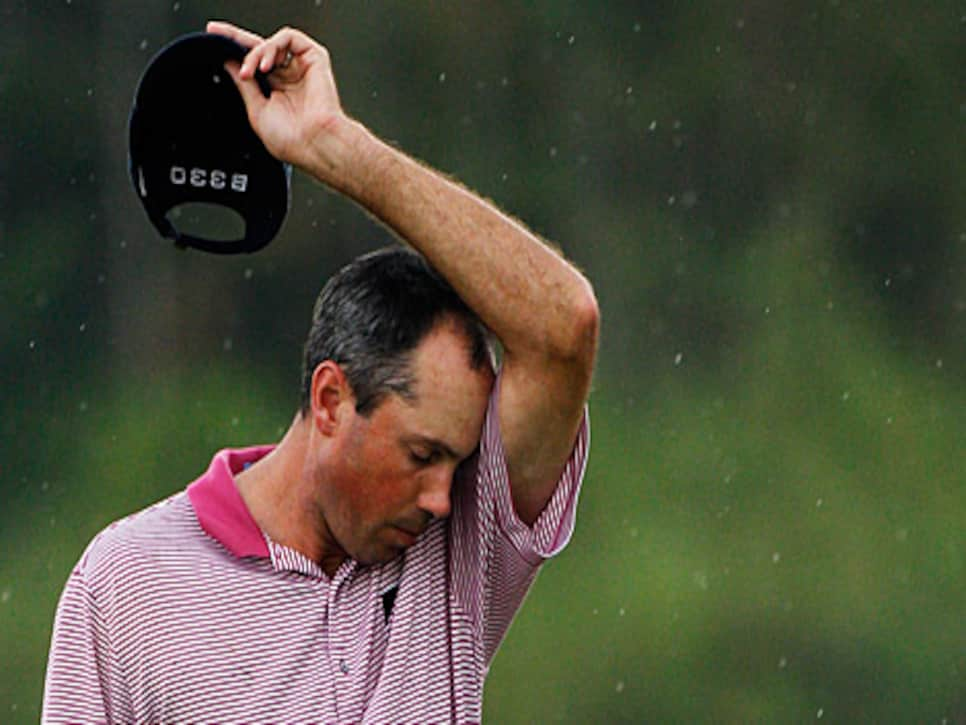 (Photo by Sam Greenwood/Getty Images)
That a player who contended in both the Masters and U.S. Open as a 20-year-old amateur has reached the upper echelon of his sport might not come as a surprise. It is when you consider Kuchar's journey in between, when he lost his PGA Tour card and much of his confidence, only to find his way back with a new swing and an enriched perspective.
"I remember talking to some guys when I was fresh on tour, talking to them about a ten-year learning curve out here. It didn't make much sense," he said. "I went out and had a win straightaway in 2002 and thought it would be smooth sailing, and yet here I am ten years into it and I feel like just now, maybe there is something to this ten year learning curve.  I can't tell you what it is; I can't tell you what the difference is.  I don't know if it's comfort level.  It's kind of one of those unspoken things that I'm really not sure how to describe it to people, other than maybe there really is a ten year learning curve."
At one point, in the wake of a second-round 69 that gave him the clubhouse lead at eight-under 136, Kuchar was asked if he felt like an old or young 32, especially given the success he had at Georgia Tech and as the U.S. Amateur champion. Kuchar smiled at the question, the same grin that first caught notice a dozen years earlier. Only when he removed his hat a moment later to reveal his hairline was there a reminder of the time passed.
"It's going by so fast," he said. "I still find myself feeling like a rookie."