The Loop
Kuchar and his game are all grown up
The PGA Tour, flush as it is with corporate partners, might benefit from adding another, Gillette, given the proliferation of facial frog hair and first-cut rough turning up on tour these days. At least Matt Kuchar has an excuse for his new-growth stubble. It proves that he really is old enough to shave.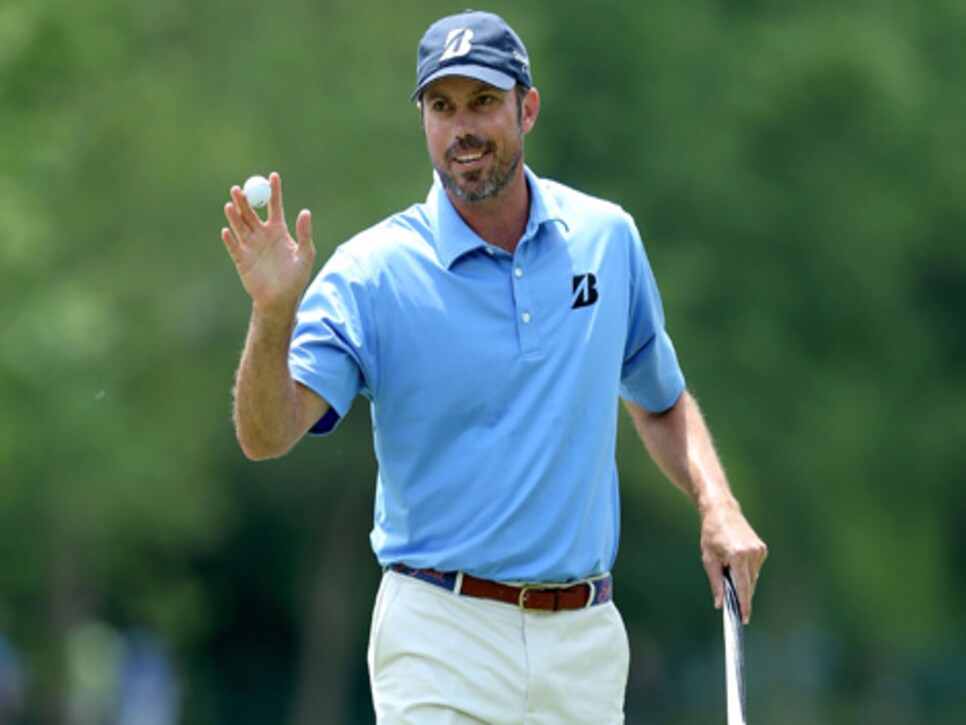 Kuchar, he of the perpetually boyish grin, is all grown up, the latest evidence his victory on Sunday in the Memorial Tournament at Jack Nicklaus' Muirfield Village in Dublin, Ohio. Kuchar is beginning to convert more of those top 10s that he began collecting in 2010, and is doing so against quality fields in high-profile tournaments.
The victory was his third in less than 13 months. He also won the WGC-Accenture Match Play Championship in February and the Players Championship in May of 2012 and is now firmly ensconced in the World Ranking top 10, with another strong field and elite tournament, the U.S. Open at Merion Golf Club, on deck for him.
"Maybe this is his next stepping stone," CBS' Nick Faldo said. "He's won some fantastic events. Maybe a major is next."
Winning with the greater frequency that befits a star had been the missing link for a man who has not finished worse than fifth in top 10s in three previous seasons and was first in 2010. This was his sixth in 14 starts this year, tying him for the tour lead with Brandt Snedeker and Keegan Bradley.
The elusive victory must have been puzzling for him, too, at least until the last 13 months. After he won his first tournament, the Honda Classic in 2002, in his first full season as a PGA Tour member, he said this: "I wasn't sure if it would happen as soon as it did. I knew it would happen. I always dreamed and knew that I would win and that I would win a lot, but I wasn't sure that it would happen this soon."
Now, at 34, he is playing with the kind of consistency and confidence that might enable him to find the missing piece to the dream, to "win a lot."
On Sunday, only two players in the field bettered his score of four-under par 68 and neither was in contention. When runner-up Kevin Chappell threatened at 18 to erase the last vestiges of what had been a four-stroke deficit, Kuchar calmly holed a downhill 21-foot birdie putt to win by two and earn the post-tournament handshake that is the most coveted prize that goes with winning the Memorial.
"Mr. Nicklaus, it's a real honor to win this tournament," Kuchar said to the tournament host, Jack Nicklaus, behind the 18th green.
Moments later, he reiterated the sentiment. "Such an amazing feeling to be here and win this tournament, and to have Jack Nicklaus here to congratulate me is a real treat," he said through a wide grin that has retained its boyish charm but belies the countenance of a grown man with a mature game.