Kuboya's fast finish at Turnberry
Normally those playing in the third-to-last group of the first round of the Open Championship only battle the sun in an effort to finish before dark. What they don't do is challenge the leaders. Today, Kenichi Kuboya did both.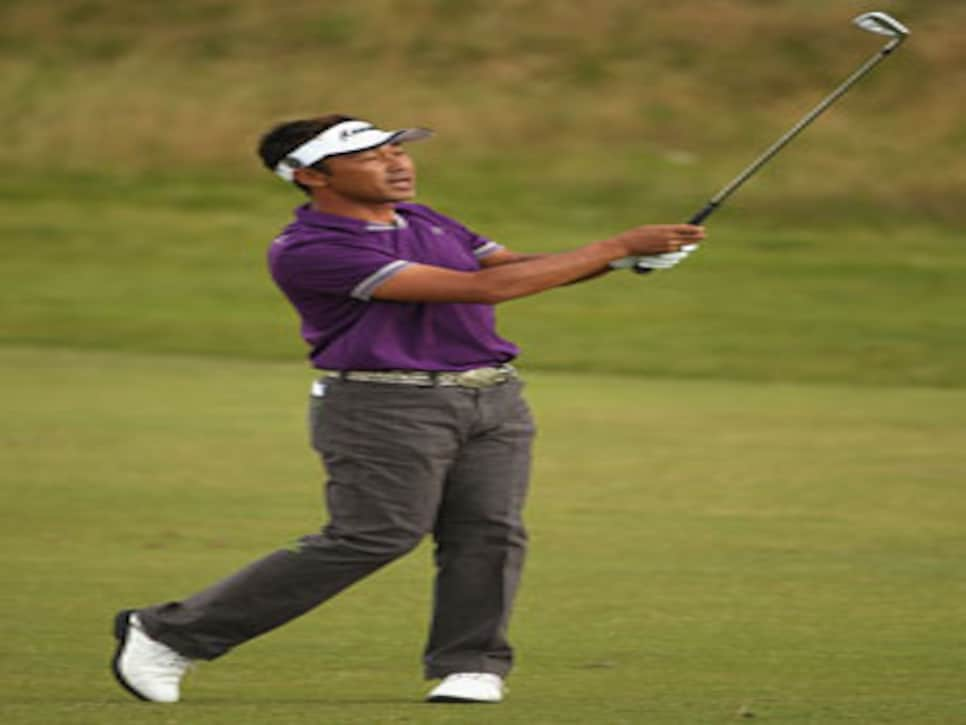 A stalwart on the Japan Tour where he has won four times (but not since 2002, explaining his world ranking of 125) and this year had a second- and third-place finish, this is Kuboya's second Open Championship, the first coming in 2002 when he finished T-59 at Muirfield. But today he finished fast. Even if it was getting late.
(Photo by Warren Little/Getty Images)