News
Kristen Gillman and Alabama teammate Jiwon Jeon advance to U.S. Women's Amateur Championship final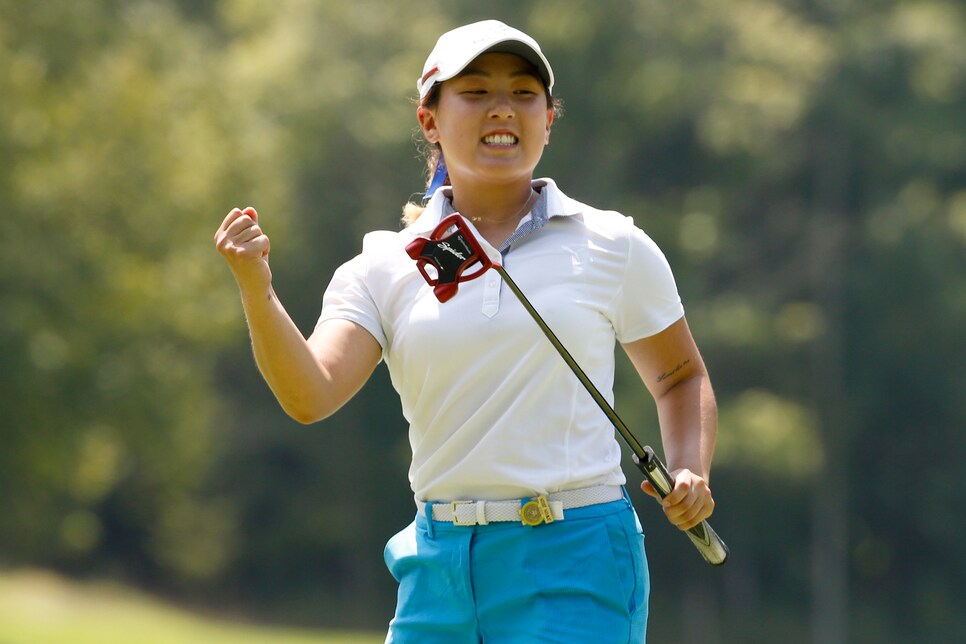 It will be an all-Alabama final in the U.S. Women's Amateur Championship, though not the one most might have anticipated, Kristen Gillman vs. Jiwon Jeon.
Gillman, a Crimson Tide junior, did her part, defeating Arkansas senior Kaylee Benton on the 19th hole of their semifinal match at the Golf Club of Tennessee outside Nashville on Saturday.
Her Alabama teammate, Curtis Cup partner and friend Lauren Stephenson, however, was unable to shake a relentless Jeon, who won their match on the 23rd hole.
But Jeon's victory was not a huge uspet. Jeon, who is transferring to Alabama after a stellar career at Daytona State Community College, is No. 10 in the World Amateur Golf Ranking, only five spots below Stephenson.
Jeon holed a 20-foot right-to-left putt on the 18th hole to square her match with Stephenson. "I was thinking this is my last chance, and I have to make it," Jeon said.
She won on the 23rd hole, a par 3, by holing an eight-foot birdie putt after Stephenson had missed a 20-footer for birdie.
"Long match today," Jeon said, "but i really enjoyed playing with Lauren today. It was a great match."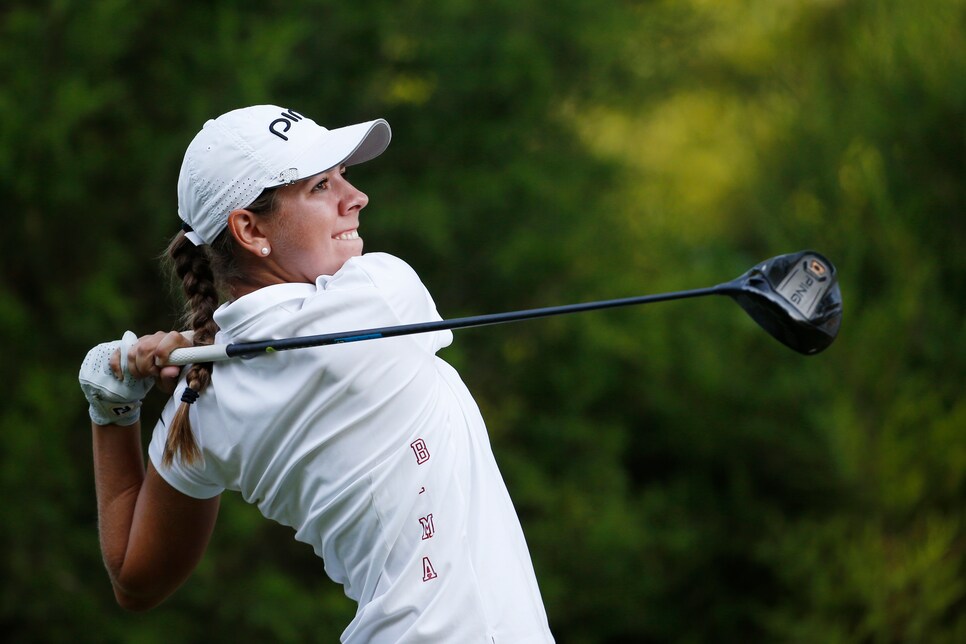 Gillman, No. 6 in the WAGR and the 2014 U.S. Women's Amateur champion, never led her match until she won on the first extra hole. She was one down on the 18th hole, where each player made a mess of the hole. Benton was first, pulling her drive left into trees and a hazard and had to return to the tee to hit another.
After a perfect drive, Gillman pulled her second shot long, left and into a hazard. She took a penalty stroke and a drop, chopped her fourth out to 25 feet and holed the putt for bogey. When Benton missed her 20-foot putt for bogey, the match went to overtime.
On the par-3 10th, their 19th hole, Gillman two-putted for par, while Benton three-putted, lipping out from eight feet to continue the match.
"I just let the nerves get to me," Gillman said of her second shot to 18. "I was able to make a great putt there to keep it going."
Gillman and Jeon will meet in a 36-hole final on Sunday.