Players Championship
Players 2022: Kramer Hickok regrets his Saudi comments, happy to be talking about his golf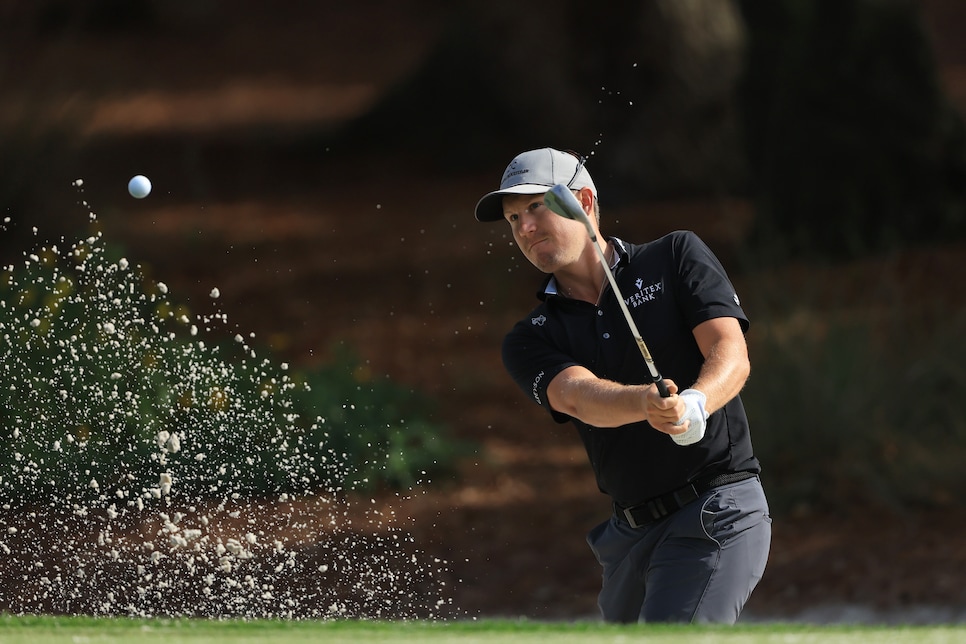 Kramer Hickok plays a shot during practice rounds prior to the Players Championship.
Sam Greenwood
PONTE VEDRA BEACH — Perhaps you've heard of Kramer Hickok, probably for reasons wholly unrelated to his golf. If you're unfamiliar with the man, you know the firestorm he caused. Three weeks ago, the World No. 120 kicked off a spell of soap opera-like drama by claiming on the Stripe Show podcast that 17 tour players, including "a bunch of big names," had signed on to play in the rumored Saudi golf league. Two days later, Phil Mickelson's jaw-dropping comments to Alan Shipnuck dropped, and the Genesis Invitational at Riviera immediately became a side story. Saudi talk dominated conversation that week: Who are the 17 guys? When will someone publicly commit? How will the PGA Tour react?
"It was a weird situation," Hickok said Thursday, after opening the Players Championship with a five-under 67. "It was probably something I shouldn't have said because it didn't concern me, and so I've tried to stay out of it recently. You know, news spreads like wildfire, especially surrounding that tour."
Top player after top player doused that wildfire by committing their future to the PGA Tour. And while that rumored league could absolutely still launch, the murmurs have quieted. The PGA Tour's flagship event has the spotlight all to itself this week, an opportunity to show all its force: a pristine golf course, a Tiger-centric Hall of Fame ceremony, a record $20 million purse. Hickok has put himself in ideal position to claim a meaty check after missing three of his last four cuts.
"Anytime you can go out here and not make too many mistakes, I think it's a good round," Hickok said. "I had ultimate control over the golf ball today. Conditions were very favorable for us. It was perfect scoring conditions for what this tournament can yield. Last year was super firm and fast, and this is about as soft and pristine as I think I've seen it."
Now, he'll rest. Hickok killed the four-plus hour rain delay on Thursday with a leisurely lunch and some quality time with his wife. He didn't expect to play more than nine holes on Friday given the ominous forecast and the super-late start the afternoon wave got on Thursday. But he'll be ready either way.
"I think I've learned not to ever assume, not to assume that you're not going to play, not to assume that you are and just kind of be ready," he said. "It's easy to go in and sit down and look at the radar and check out and all of a sudden they say hey, you've got to be out there on the range and get ready to go, and it's kind of a whirlwind. I've kept my mind on golf and just stayed ready basically and just kind of realized anything could happen."
The same could be said for the future of the rumored league, which remains shrouded in mystery. How does Hickok, given his original comments, see it playing out?
"I have no idea. I'm not going to comment on it," he said.