The Loop
Kramer Hickok explains he took Jordan Spieth's roommate offer because it was that or 'live with my mom and dad'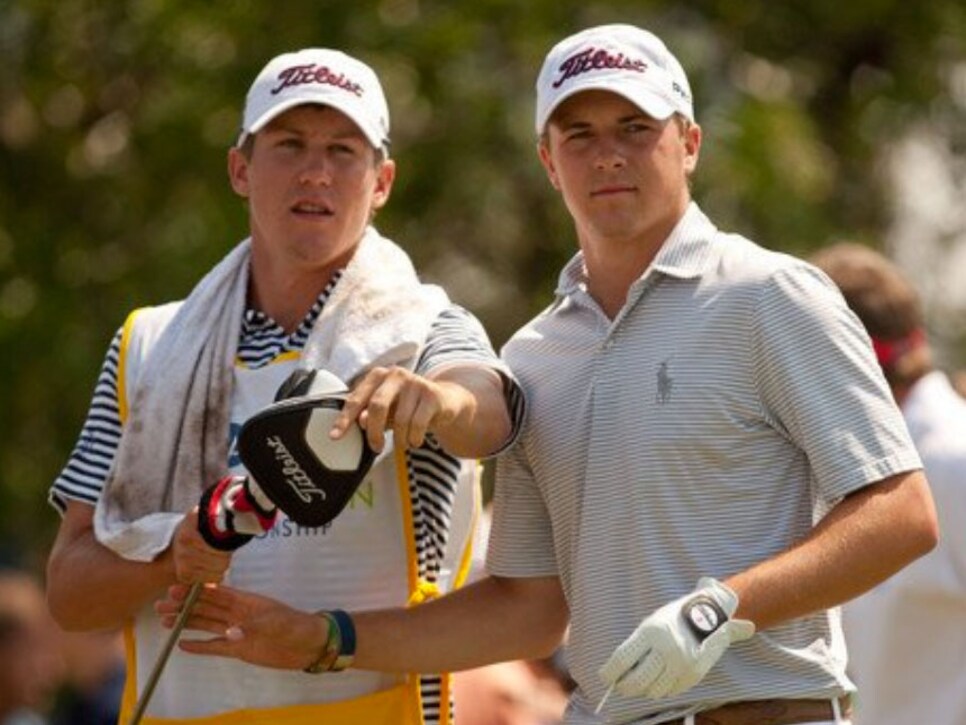 Kramer Hickok had already earned a PGA Tour card for 2019 before closing out his wire-to-wire victory at the Web.com Tour's DAP Championship on Sunday. But the 26-year-old former University of Texas golfer got the chance to introduce himself to a new group of golf fans when he shot a final-round 68 at Ohio's Canterbury Country Club to post a 14-under 266 and win by three strokes.
Indeed, we got to learn how Hickok had worked his way to the Web.com Tour after a stint on the Mackenzie Tour in Canada, where he won twice and finished second three times to become the Order of Merit winner in 2017. And then in his first full year on the Web.com Tour, he finished 23rd on the season-ending money list, recording four top-10 finishes.
Most interestingly, however, we learned that Hickok has developed a close friendship with PGA Tour star Jordan Spieth. The two met when they arrived in Austin together as incoming freshman in the fall of 2011. Spieth would leave a year later to go pro, while Hickok stayed all four years, graduating in 2015 with a degree in geography.
After Hickok got out of school, Spieth approached him with an interesting offer as he began his own nascent pro career: Would you want to live together in Dallas?
Mind you, when a major champion asks if you want to be his roommate there really is only one answer you can give: Yes.
"It was either that or I was going to live with my mom and dad," Hickok said.
We're sure Mr. and Mrs. Hickok are wonderful people who you'd want to live with forever, but if you're a recent college graduate trying to make your way in the world, going back in with the 'rents can cramp your style.
Here is a nicely edited video about the Spieth/Hickok friendship and what it's meant to both guys to see Hickok set to join Spieth on the PGA Tour. It includes that gem from Hickok on either living with Spieth or mom and dad.